On June 1, 2016, I had the incredible honor of being one of eight young Canadians to attend a private meeting at Parliament Hill with Prime Minister Justin Trudeau and COO of Instagram Marne Levine. It is such a rare opportunity for a young person to share her honest opinions about a country with its leader, and I am truly honoured to have been invited to this discussion.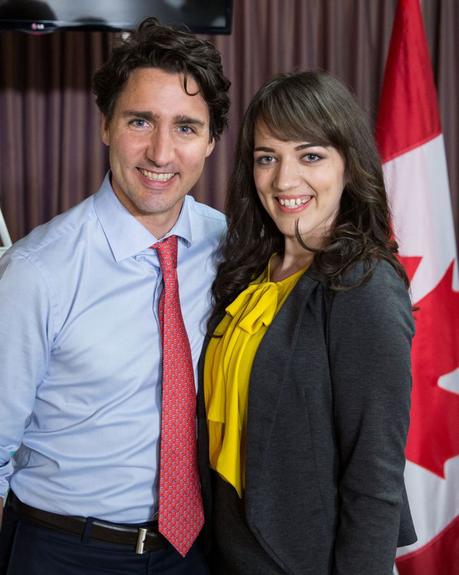 The meeting took the form of an informal round-table discussion spanning issues that affect Canadian youth, including education, women in leadership and STEM, aboriginal rights, and how technology impacts our world. It was an honor to be able to share my thoughts on these important topics with the leader of our country, and have him truly listen and respond thoughtfully.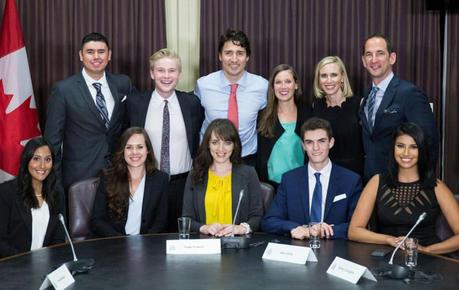 Top Row (left to right): Kendal Netmaker, John Richardson, Prime Minister Trudeau, Natalie Panek, Marne Levine, Jordan Banks; Bottom Row (left to right): Vinita Marwaha, Kate Whitfield, Sage Franch, Alex Gillis, Ashley Callingbull
And it turns out, our Prime Minister is quite humorous! It was refreshing to see Mr. Trudeau be so candid in a casual setting, and get to see a side of the government that not many are privvy to. As a young guest on Parliament Hill I felt very welcome and comfortable, and I think that reflects the Prime Minister's commitment to improving Canada's support of young people as the Minister of Youth. He really wanted to hear what we had to say, and he gave us the platform to speak our minds.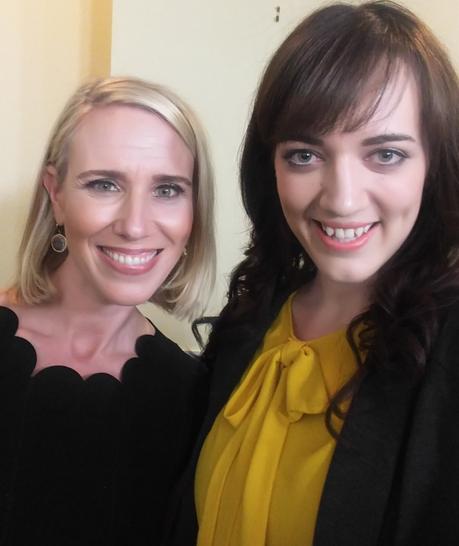 As a young woman in tech it was an incredible experience to meet and chat with Marne Levine, COO of Instagram! She is full of energy and so inspiring, and is paving the way for women in leadership and STEM. It was so fitting that she joined us at the table, as one of the topics of discussion was the Prime Minister's support of women and female leaders.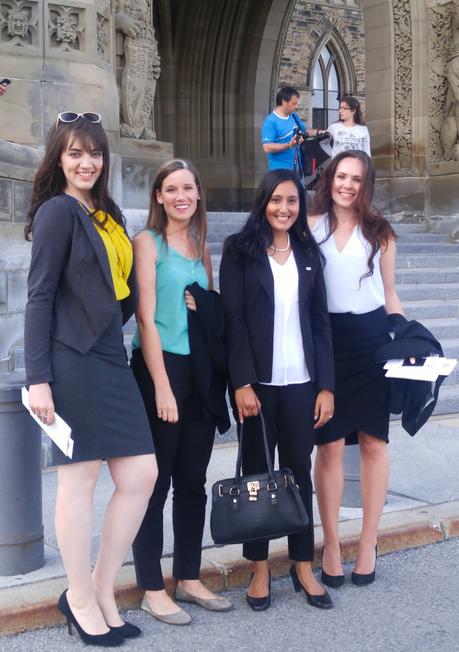 A coder, a rocket scientist, a space suit designer, and an entrepreneur
I am so proud and honoured to have been a part of this whirlwind of a day. Thank you Prime Minister and the broad Instagram team for inviting me. And for those of you wondering how that selfie turned out, here it is!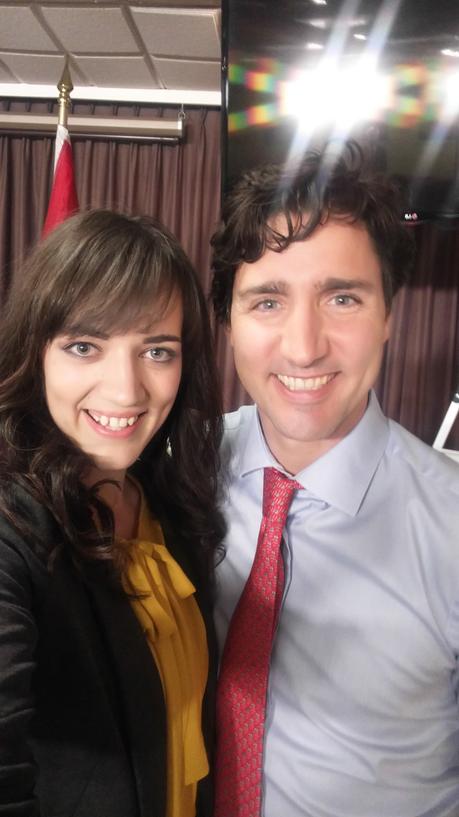 . . . . . . .