If we needed another reason to jump on the Great Gatsby fashion movement, Karl Lagerfeld's latest Chanel collection has given us just that. The larger-than-life designer led the fashion world to Singapore to show off his latest 2014 Resort Collection, titled Cruise which featured a modern twist on classic Art Deco fashion favorites I could see Coco Chanel and Daisy Buchanan rocking in a hot second. High-waisted wide leg pants, effortless low-waist dresses and boyish-tailor tweed suits strutted down the runway with an updated twist of messy punk-rock hair and bold turquoise eyeliner gracing the bottom lid of every model.
A big theme throughout the show was the extravagant use of pearls! A luxurious mix of long and short strands of pearls were heavily layered on many of the models as well as adorned on both wrists in an ode to Coco Chanel herself. Lagerfeld effortlessly shows us how to give this timeless classic accessory a new updated dose of cool!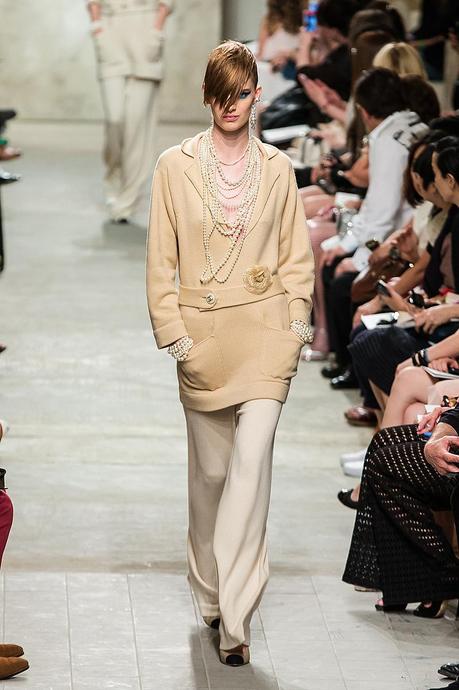 A Mix of Art Deco and Punk Rock All in one Fabulous Look!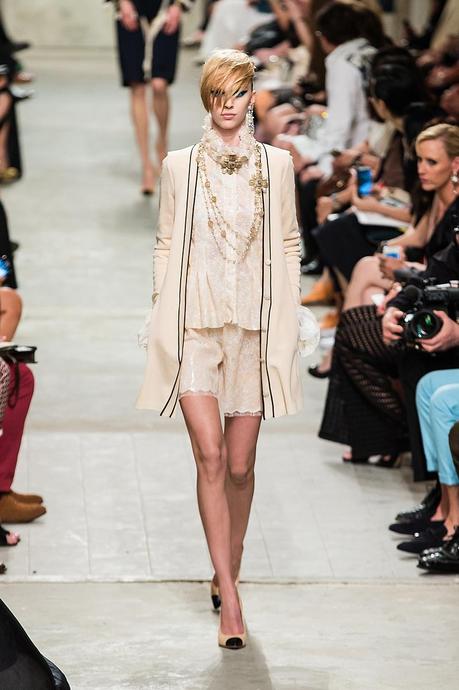 Layer and Layers of Pearls Create Amazing Texture!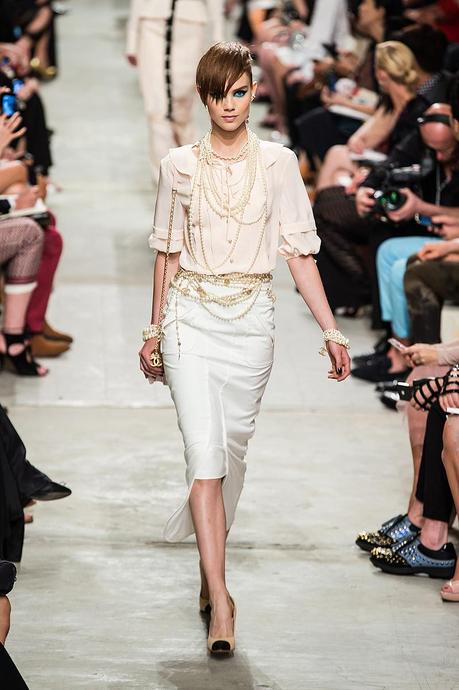 Love the addition of the Pearl Belt!
I think its pretty easy to say that Pearls will be a huge staple this fashion season I couldn't be happier! Want to rock this trend? Check out our Pearl Collection of hand-picked favorites to update your summer wardrobe!