Layering rugs in your home is as natural as layering your clothes. Browse through any home decorating magazine and you'll see this trend in many of the homes they feature. It makes sense–if we layer our beds and our sofas, so why not layer the floor? Most homeowners now embrace this design concept, layering rugs with different colors, patterns and textures to create a rich look for their space. Layering rugs isn't just placing one rug on top of another; it creates a visual chord that makes your floor look like a work of art. So go ahead and be adventurous! Play around with patterns, textures and colors in your rug layers and you'll find that your floor is now a conversation topic.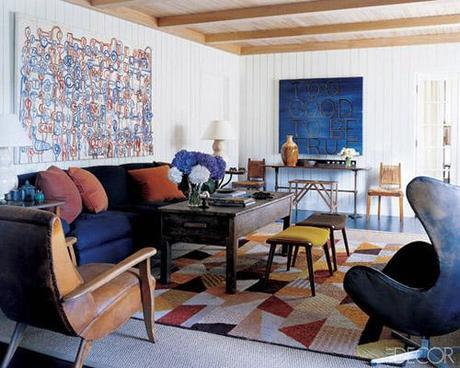 No one wants a space that looks boring or unwelcoming. We want a space that says "come in and take a look at me!" When remodeling, make sure that you take into account your existing room decor. Remember that the colors in a room can really change its feel. I would advise using one rug as your base from which to build up; it can be the anchor rug that balances out the more colorful or patterned ones on top.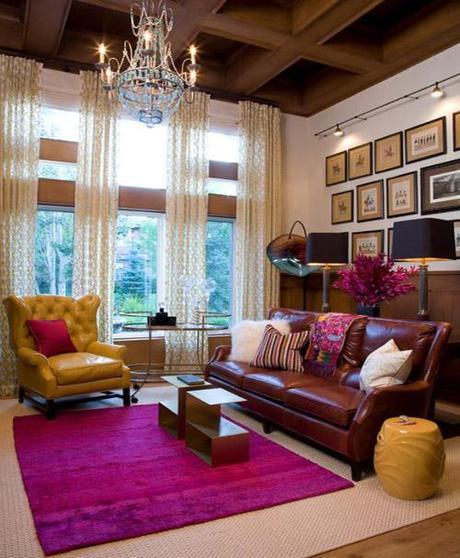 There's another advantage to layering your rugs: it can be a money saver! We all know that replacing a wall-to-wall carpet is expensive and labor intensive. We also know that high traffic areas on carpets are prone to dirt and stains. Rather than replacing the whole carpet, you can cover up unattractive parts of the carpet with an area rug, giving new life to the floor easily and inexpensively.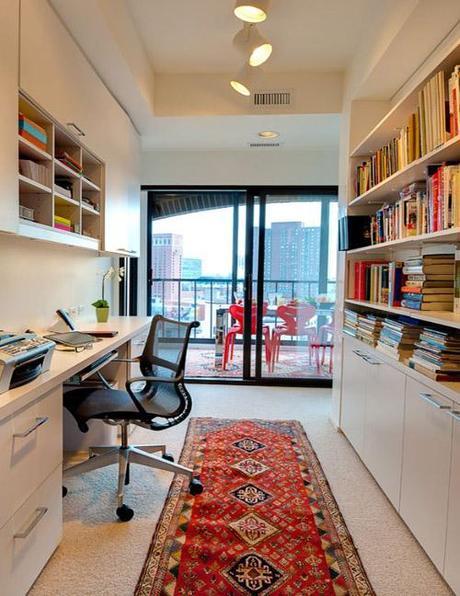 If you don't want to replace your wall-to-wall carpet, you can go with a large, room-size rug and layer it with smaller rugs. There are so many fun and exciting ways to accomplish rug layering.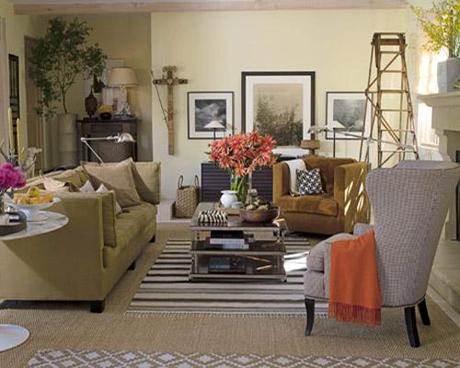 For a conversation area, you can start with a base rug that has a neutral color and then add a top layer with a nice color and/or pattern.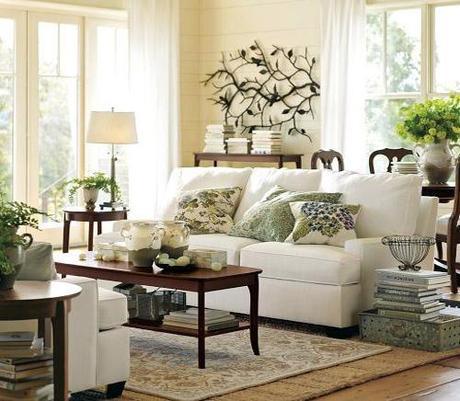 Via:
One of the most popular styles of rugs for layering is animal hides. Besides their unusual shape, they are so thin that they do require support from an anchor rug underneath. Jute and sisal rugs are great for this purpose.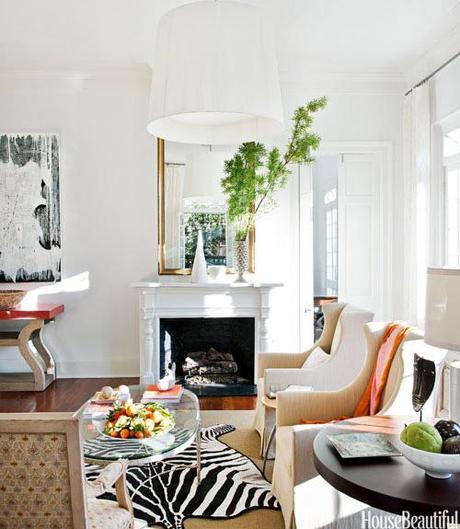 Be adventurous and play around with patterns, textures and colors! It's always exciting to be adventurous and "think outside the box" every now and again.