At the beginning of 2017, Attire Club published a forecast for the coming Fashion Weeks. In it, we focused on what concepts, colors and prints, fabrics and what individual pieces will be the main trends in 2017, as presented for the coming seasons. Mid-December, we published the forecast report, in which we detailed how much our predictions came true.
In this forecast, we will focus on what we think we'll be seeing on the runways in 2018, meaning mostly collections destined for the autumn-winter 2018-19 season, the spring-summer 2019 season, but also pre-fall and cruise collections.
We will focus mostly on concepts, as we believe that these aesthetics will be trending not only in fashion, but in culture at large.
One essential thing that needs to be said is that this forecast does not necessarily represent what we would like to see, but what we think we are going to see.
Space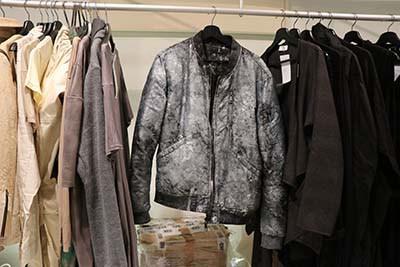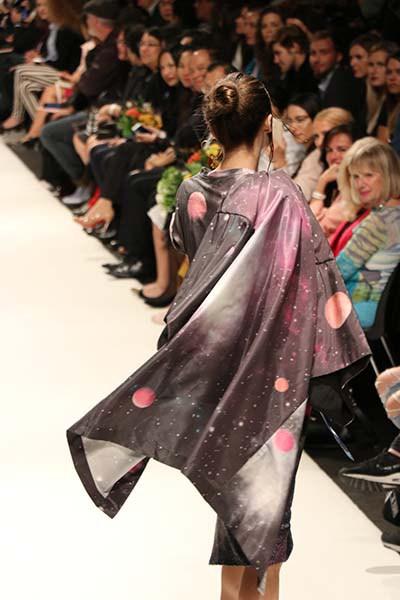 Everything related to space will be a big trend in 2018, we believe. We're expecting to see a lot of astronaut-inspired looks, galaxy prints and aliens. Moreover, planets, asteroids and other celestial elements will be some of the biggest hits in 2018. The Jetsons might be a source of inspiration too. We're also expecting a strong social focus on space exploration matters and the discovery of significant space-related things.
Black culture
Black culture will be a strong thing in 2018. In the spring of 2017, Gucci casted only black models for one of their campaigns and we're expecting to see a lot more of this kind of approach in 2018. We're probably going to see a strong rise of black models and designers, many of which strongly identify with their ethnic background.
"Girly" men
The world of men's fashion will be continuing its very feminine path. From the now classic metrosexual in more conservative cultures and groups to full on drag queens in others, we'll see a lot of marks of the feminine in 2018. We're expecting men in really flowy, away-from-the-body garments, dresses, lace and so on.
The 50s and the 70s
Designers who will look at the past for aesthetic references, might get their inspiration coming from the 1950s and the 1970s. This means lots of loose pants, oversized shirts, baggy jackets and other elements that are characteristic for those eras.
Soviet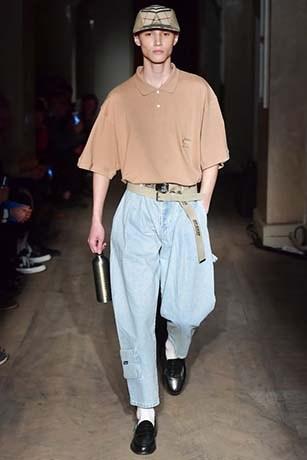 The aesthetic of the soviets will be high on the wave in 2018. Maybe not so much in runway clothes, as much as in culture at large. We'll see a lot of "non-fashion" clothes à la Gosha Rubchinskiy, but we'll also see a lot of the soviet realism in posters, graphic design and beyond.
As far as colors go, 2018 will probably be more colorful than 2017, but not by a lot. The main colors we think will be on trend are black, dark blue, orange, khaki, beige, pink and white. We'll also see a lot of pastel shades and many metallics (silver, gold, copper).
In terms of styling, in the men's fashion world we are expecting to see a lot of long hair, men with either big beards or clean shaven (no five o'clock shadows or scruff), very thin men and overall a frail ideal of masculinity. Of course, there will be exceptions (otherwise there wouldn't be a rule), but this is what we're expecting in general lines.
In terms of items of clothing and details we believe that we'll see the sportswear couture (athluxury) and athleisure trends continue; we're also expecting many hoods and covered heads in general - hats, beanies, etc. Towards the end of the year, we'll see a slight come-back of couture, which is most likely to take off in the next few years.
Clothes are now in somewhat of a changing phase. We live in a world that is quite dark (although most likely the big darkness is yet to be here), which reflects in clothes. As we are in the process of a cultural transition to the 21 st century, there are many agendas pushed around and there is a lot of finger wagging and passionate discourse going on.
It remains to be seen how clothes and the world at large will develop in the coming months.
Fraquoh and Franchomme
Further reading:
Trend forecasting: Fashion Weeks ahead (2017/2018) Trends forecast report: 2017 in review Rethinking luxury Trend report: Athleisure Menswear trend: Couture sportswear Tracksuits as casual wear? Is there a crisis in fashion blogging?
P.S. We want to hear from you! What do you think will be the main trends for 2018? Why? What is your experience with clothes right now, what do you like, what do you dislike? Share your feedback, questions or thoughts in the comments below! For more articles on style, fashion tips and cultural insights, you can subscribe to Attire Club via e-mail or follow us on Facebook, Twitter or Instagram!