From architecture to furniture and products we are seeing geometric designs take off everywhere. The clean lines of simple geometric shapes are a perfect fit for the modern design aesthetic. Take a look at some inspiring examples we've pulled together here.
Slideshow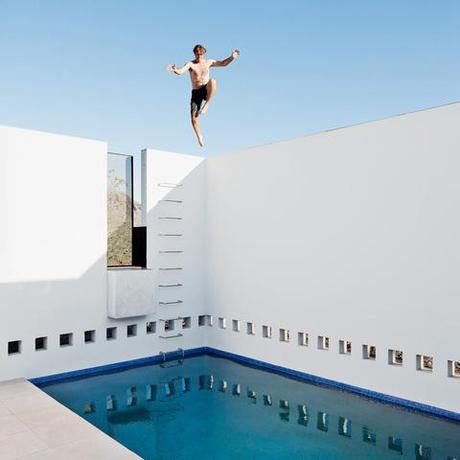 GEOMETRIC POOL WITH A VIEW IN PHOENIX
Perched on picturesque Echo Mountain in Phoenix, this Wendell Burnette-designed desert home featured from our Indoor Outdoor issue, comes with a pool that is "half terrace, half cool-water retreat...projected toward the canopy of the desert sky."Photo by Dean Kaufman.