Did you get to check out 1928′s adorable collection of quirky jewelry items this past weekend? Well, I hope you didn't overlook these two tree necklaces that are just waiting to be uprooted and picked up by someone! The vintage necklace below is a long two-tone silver and hematite necklace that hangs down 26 inches. The inside pendant is a filigree tree design full of leaves that dangles from an outer branch-like frame.  This necklace is for you if you like edgy and  mysterious–or just like trees in general

. Wear it with a solid-colored tee, a maxi dress or something that doesn't have a competing pattern and you'll be getting compliments throughout the day!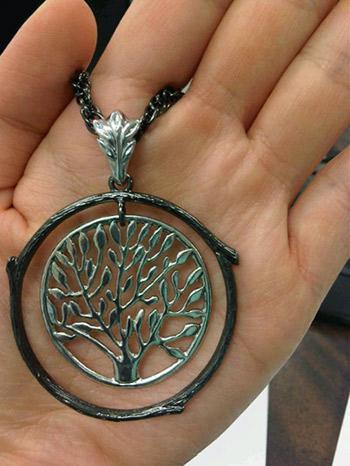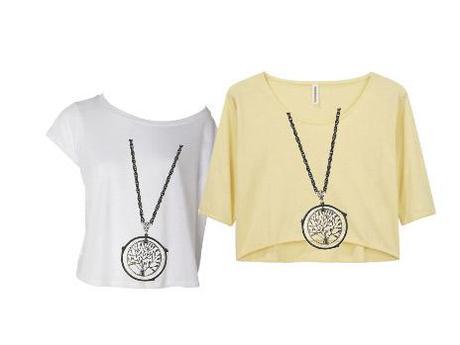 The black braided leather cord tree pendant necklace below is… REVERSIBLE! The front features a silver framed round golden pendant etched with a tree (which reminds me of the one from
The Big Fish
). And a crystal is embedded on the right side.  Turn the pendant over and you'll see an engraved message that says "Give Life." For $28,  2 necklaces in one sounds like a deal to me!  HaPPy Tuesday!