Just four weeks ago I stood in front of the snoozing quince trees and neither looked like they were going to wake up soon. This mild Winter we have been having seems to have encouraged them to step up to the green sooner than they did last year. My obsessive following of these trees (obsessive - moi?) means I can look back quickly over a few years. Last year it was much colder at this point and they still snoozed.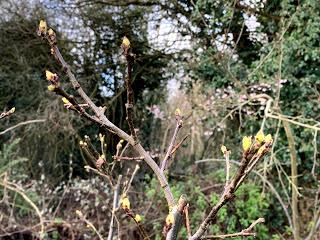 As I write Quince Minor is already heavy in leaf bud. This is both exciting and slightly troubling at the same time.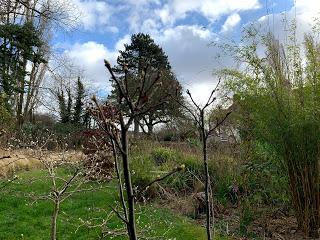 I love that Quince Minor is looking so healthy and full of vigour this year, but if we get late frosts and snow then this will be a worry. We are no where near through the snow-zone yet and this mild Winter so far seems to be lulling the garden, and me, into a false feeling of Spring.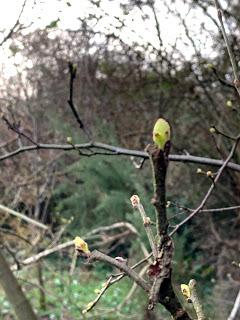 Likewise Quince Major is also flashing the green. You may recall I gave it a bit of a prune a few weeks ago and I am hopeful it will respond by quincing up well this year.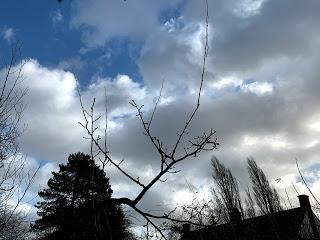 I have high hopes for the Quince brothers this year. I have whispered words of love to them and explained that a quince or three will be celebrated the length and breadth of the garden.
More followed trees can be found here under the stewardship of Squirrelbasket.