Today's post is a little special…because I'm currently writing it on a plane. I'll be in the amazing New York City in an hour-and-a-half and I can't get back to sleep, so I decided to efficiently use this time by writing. Last night was a bit stressful for me because I didn't do any of my packing till then. Packing is really not the most enjoyable task to me, but I do believe that a good packing job is rewarding further down the road. It was hard for me to decide what to take on this trip because my stay is long and I have a variety of dress coded occasions to attend.  Thus I can't say I was the lightest packer for this vacation, but I did make it all fit.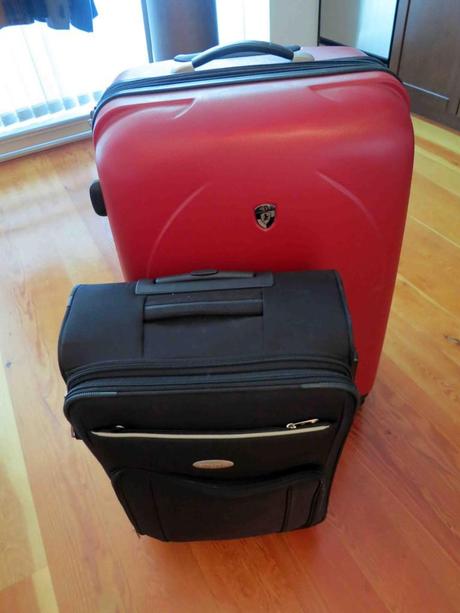 T-shirts are the easiest and yet the most essential items to pack. Since I'm expecting to buy some more on my trip, I decided to bring just 5 t-shirts and 2 vests.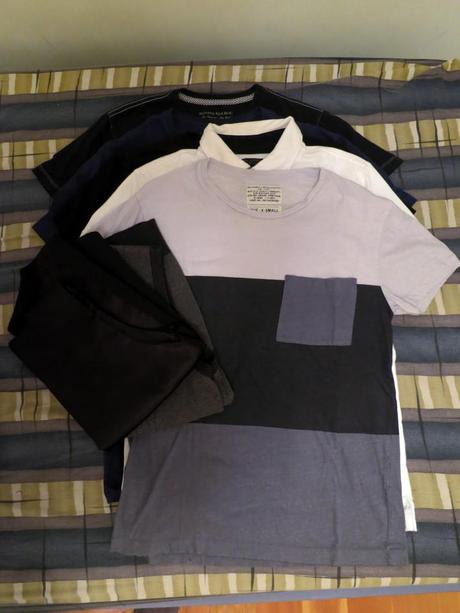 I packed my tops by rolling them like sushi. Not only does this conserve space, but it also helps prevent wrinkling.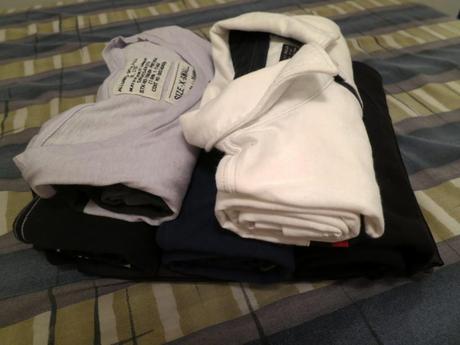 After rolling my tops, I placed them inside a kitchen garbage bag to keep them clean and lint-free. This is also useful in case any liquids or creams leak in my suitcase. Then, I strapped the bag together with an elastic band rather than knotting the bag. This way, the items stay in place and the bag is kept in shape and ready to be reused.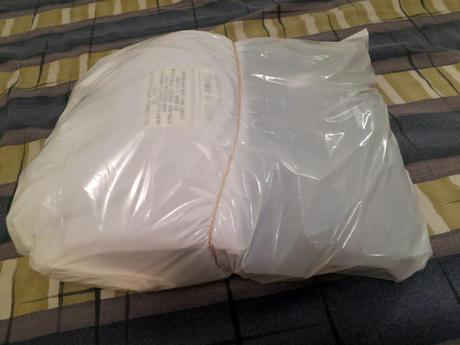 I packed 9 shirts because that's what I'll be wearing most the time in New York. I also wrapped up my shirts in the same manner as I did my tees.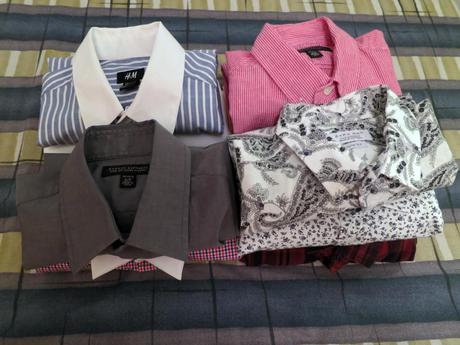 For my bottoms, I packed 4 pairs of shorts and 4 pairs of pants. For my pants with pleats, I made sure to fold them so that the pleat is kept crisp.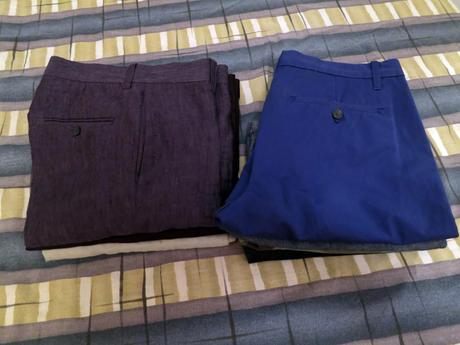 The biggest challenge I had was to pack my suit and blazers. I'm bringing 1 full black suit and 3 blazers.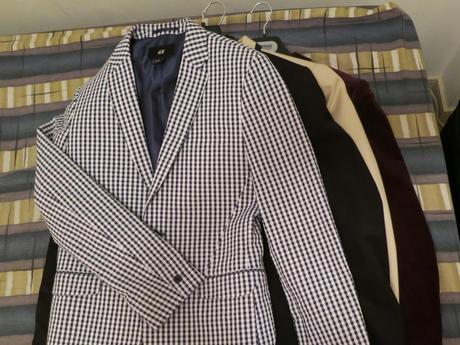 To keep my suit and blazers clean and sharp, I put them in garment bags and folded them in half. I wore one of my blazers on the plane to save a bit of space.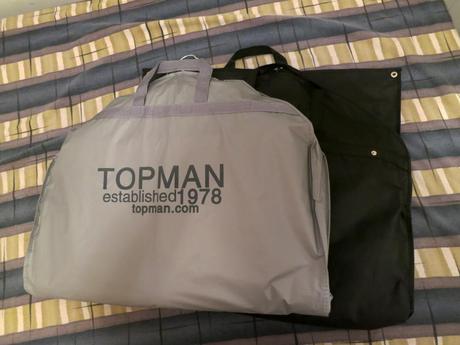 For shoes, I'm bringing in total 5 pairs. Only 4 need to be packed because I'm wearing one of them on board. Since I'm concerned that my dress shoes would get scrunched, I put them in their boxes to avoid any damages. My driving loafers are sturdier shoes, so those I just put in a bag.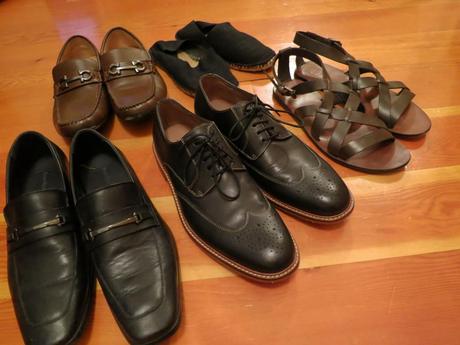 My ties, tie clips, and belts are not delicate items, so I didn't mind putting them in my check-in luggage. I placed them in different compartments of a camera bag I'm bringing and put that in my suitcase.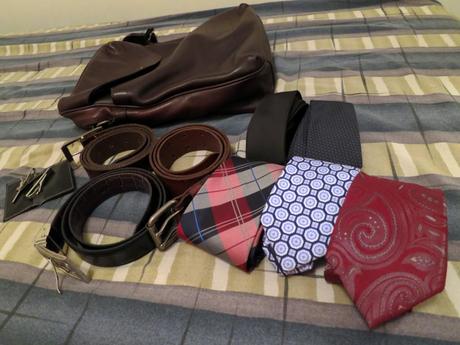 My watches and sunglasses are delicate accessories, so I wanted to carry them in my cabin luggage. I placed them in their respective boxes to ensure that they are safe.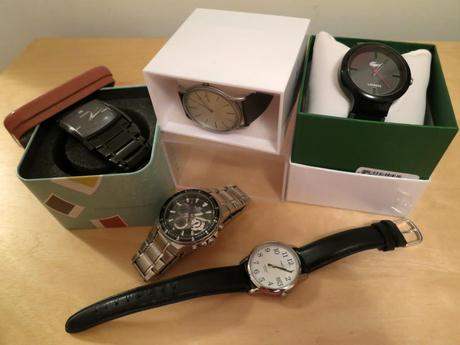 Everything fits…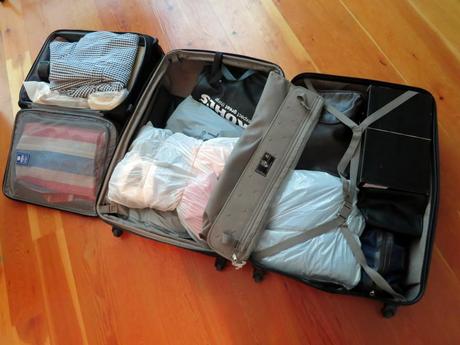 And now ready to go!
I've been anticipating this Big Apple trip for very long, and I'm so glad that it's finally happening. I also look forward to blogging about all exciting things and places that I come across! The posts that you see from me in the next little while are coming straight from Times Square. I hope you all enjoy the rest of your summer as well, and talk to you soon!
Thanks for reading, and please comment or click "Like" below to show your support!