Planning a multi-generational holiday to a country as exotic as Vietnam is undoubtedly an exciting time but it's important to do a little research before you plan your itinerary and book your trip. Very young children and older people may not be able to adapt to a different environment quite as well as a fit adult in their prime, so some prior planning is essential. The planning process for a trip such as this is multifaceted, and you simply cannot afford to overlook anything that might hinder the experience for all. This article will outline a few of the things that you need to take on board and some other things that you will need to discuss with your tour operator.
The first consideration is mobility. You might be quite happy and easily able to take on challenging walks and navigate the frenetic streets of Hanoi with ease, but younger and older family members may struggle, this is where prior planning is essential. If a Halong Bay cruise is something that you would like to do with your extended family, this is relatively easy to organize.
Family Group Travel Plus Points
The advantage of group travel is that you can virtually organize exclusive activities that don't involve queuing for hours in the hot sun or sharing cramped space with anyone outside your family group. For example, with ERA Cruises overnight luxury Lan Ha Bay cruises, you can virtually have the whole boat to yourselves. Your cruise operator will allow you to design a bespoke itinerary that takes into account the ages and mobility capabilities of your family group.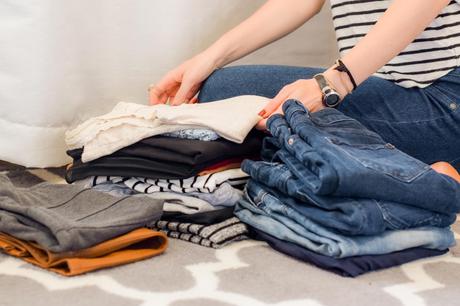 Packing Tips
With regard to young children, it is important to remember that they may not appreciate rock formations or scenic lakes quite as much as the rest of your party. So, make sure you pack something to entertain them that can be easily carried from A to B. Colouring books and handheld electronic games are good examples of very portable things that can occupy children during long periods of travel or after dinner drinks. Providing the children are old enough, it may be worth investing in a kid's camera enabling them to do the same as everyone else whilst also learning at the same time. Food may also be an issue for some children, so make sure you stock up on their favorite snacks and food in Hanoi or any other big city before you head out on an excursion.
Travelling with older people presents a whole different set of challenges but these are easily overcome with prior planning. If any of your group has mobility issues, be sure to tell your dedicated tour operator well in advance, they can then design an itinerary where everyone's specific needs can be catered for. In regard to any prescription medicine need in Vietnam, be sure to bring your doctor's prescription as well. This will avoid any undue questions at both your departure and arrival airports. More information about taking medication on holiday can be found both online and from your tour operator. So, what are you waiting for? Plan your tour now.