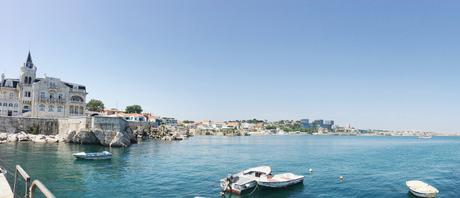 Ever since I was a young girl, I knew of Cascais, a coastal town in the Lisbon area, known for its luxury mansions, celebrities, and VIP spots to be, the idealic location for soap operas to tell their stories. I had always wanted to visit, and finally did my second day in Portugal. It's quite convenient that my uncle and aunt live within 30 minutes of many beautiful cities and lovely historical attractions. The best part, they live in a lovely beach town, making drives along the coast to different beaches a daily thing. Cascais was perfectly located on our way home from an enchanted morning in the Palacio da Pena in Sintra.
I had originally thought to share my trip to Cascais in my Sintra post, but didn't want to overload you with pictures. Mostly I wanted to showcase this beautiful beach city all on its own!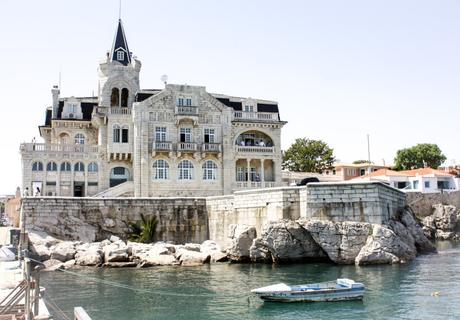 It was beautiful sunny Thursday afternoon in the end of May, and the city streets and beaches were brimming with people enjoying the lovely setting. There's a reason Cascais is known as a "high end" and one of the richest cities in the country. On your drive along the coast you spot mansion after mansion, traditional historical architecture stunners that have been converted to apartments and beach homes. Some houses, grand atop beach cliffs, resembled palaces, and there was even a fort that has been converted to a diplomat's home. The city itself is lively with restaurants and cafes at every corner, lovely boutique shops and the famous Casino Estoril, one of the largest in Europe.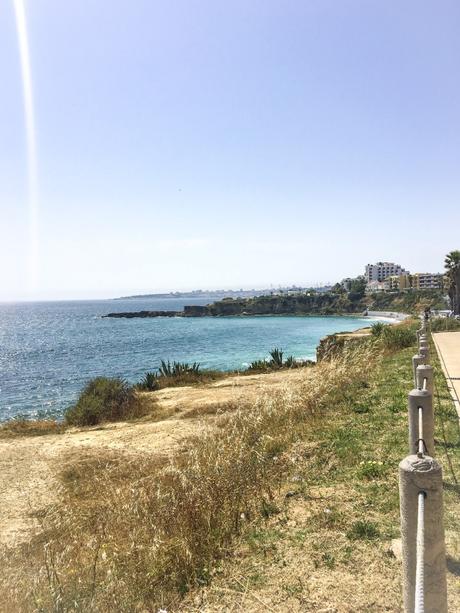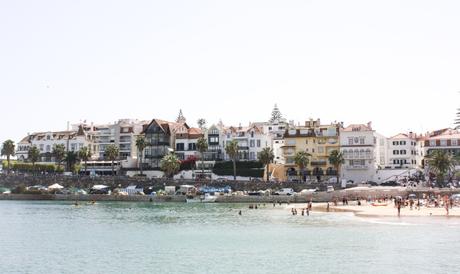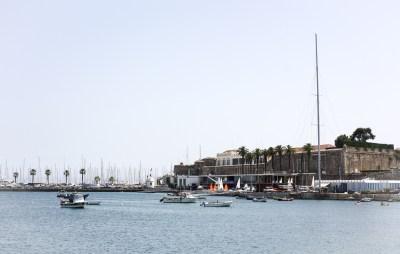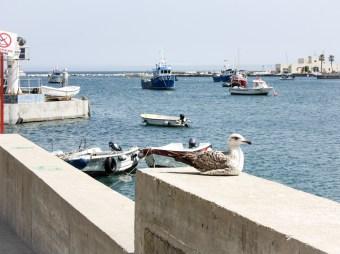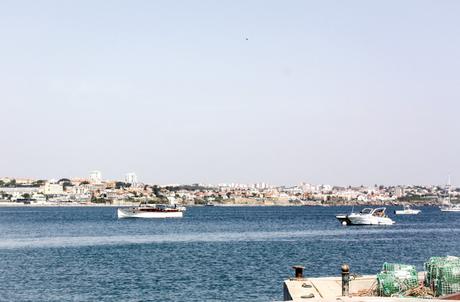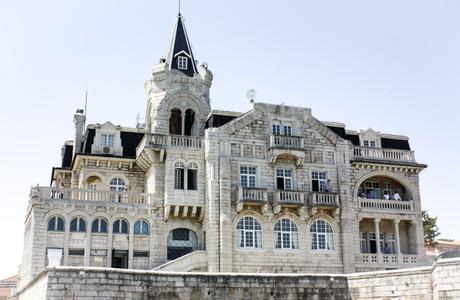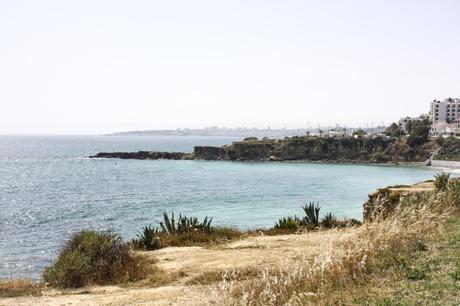 We wanted to make it home in time to garden before the sun went down and cook dinner, so I didn't get to see the city center of Cascais in depth. But we did stop at several scenic site spots to wander and gaze out onto the stunning blue ocean views.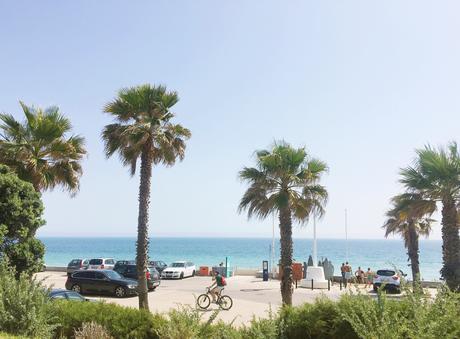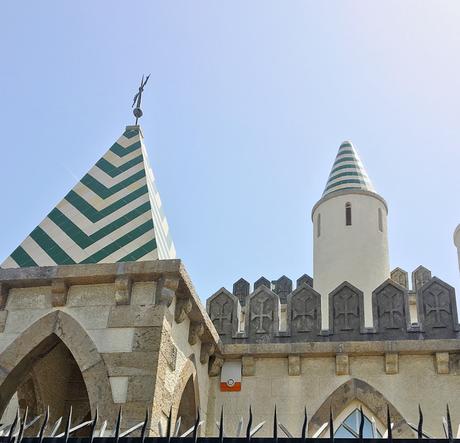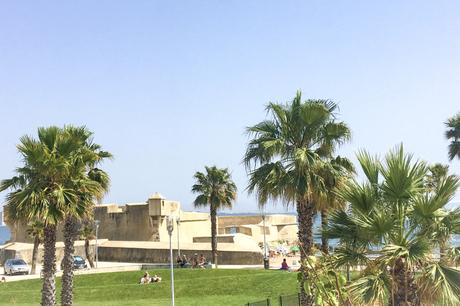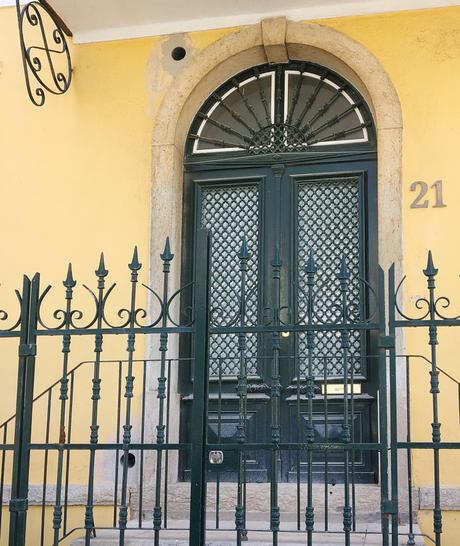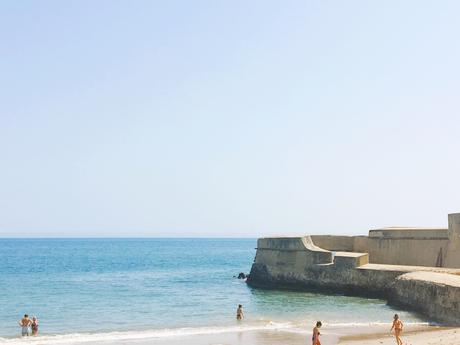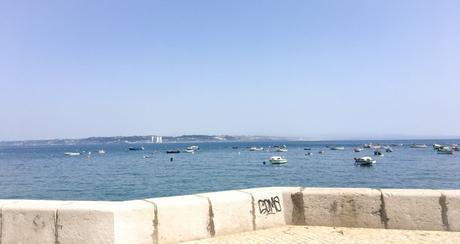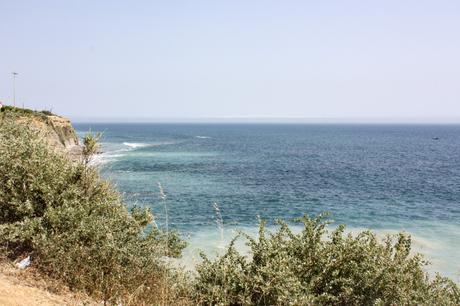 During our drive, my uncle would tell me stories of how things were in years past, including the beach they would frequent when their family was beginning to grow and my father lived with them.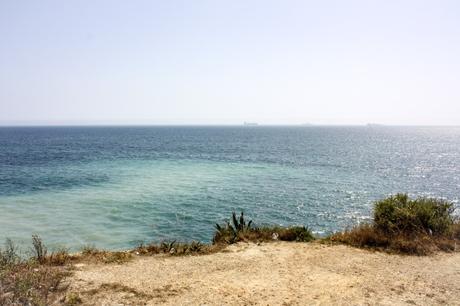 The beaches of Cascais aren't vast open shores we might be accustomed to, but these crystal blue waters are surrounded by beautiful homes and gorgeous cliffs. I definitely plan on returning and actually walk around the town visiting the unique local shops and dipping my toes in well known beaches.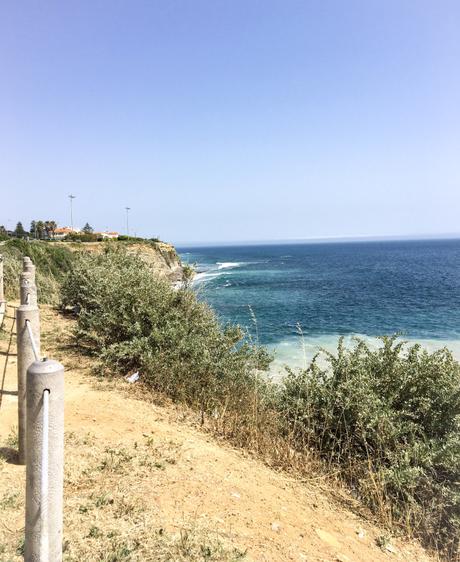 SaveSaveSaveSave