As a full-time traveler there is always a delicate balance between just how much luggage you want to carry and how much you actually can carry. While this is a relatively easy problem to solve when you focus all of your travels in the tropical belt, it can prove rather difficult to pack everything you need to stay warm when spending a winter in the Great White North. Fortunately, there's a Carhartt jacket that seems to solve the problem of both traveling light and keeping warm. After 2 months of living in Canada we've been able to thoroughly test and review their latest jackets featuring their Quick Duck technology.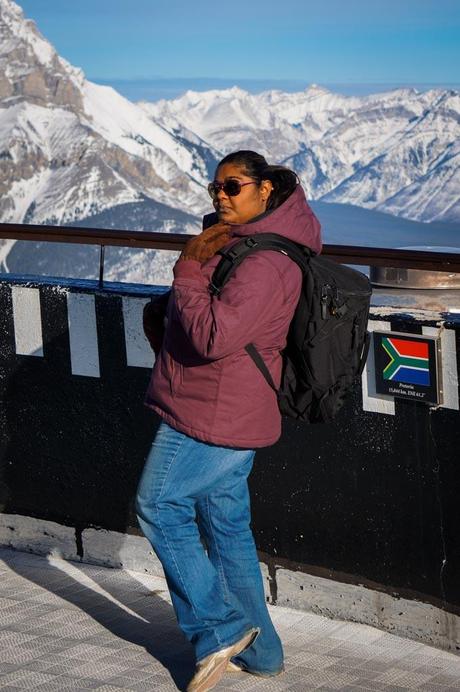 When we first found out we were going to spend a winter in Canada we immediately started looking for a way to only have to carry one jacket for each of us. Even though we technically have room in the car, space is always a premium. We wanted something that was light weight because we never know when we are going to have to pack up and fly somewhere. We set out on our quest and had 3 basic requirements. Our jackets had to be warm & rugged enough for a Canadian Winter, light weight and flexible, and stylish enough to wear in the middle of the city but also appropriate for  hiking, skiing, and playing in the snow.  After looking at a lot of different choices we reached out to Carhartt and were provided with their Quick Duck series of jackets.  Here's how they did.
Stylish Yet Rugged
Now I admit I'm no style maven! My fashion sense doesn't belong on the cover of GQ, but if you look at most all-purpose winter coats, they're usually pretty bulky and ugly looking. The Carhartt jackets we tested though, are both pretty good looking and also pretty tough.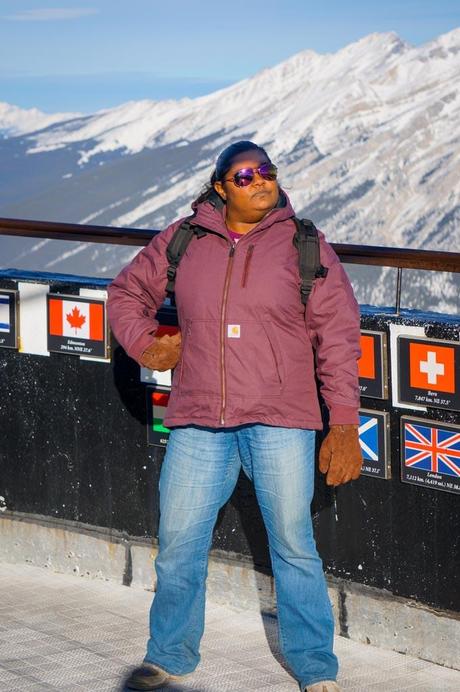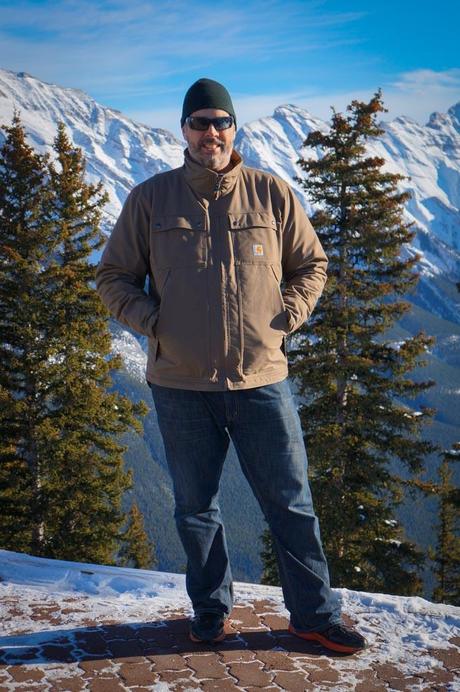 Warm, Waterproof, and Rugged
While the jackets are certainly stylish, the most important part of our requirements were that they would be rugged enough for a Canadian Winter. We planned on using these jackets for all of our winter activities. I am happy to report that they have successfully kept us warm in -25 Deg Fahrenheit weather, while also keeping us dry in the snow. The Carhartt jackets are quilt lined for warmth while their exteriors are coated with "Rain Defender" to keep you dry. I can proudly embarrassedly report that I fell in the snow quite a few times while learning to snowboard and I stayed nice and dry.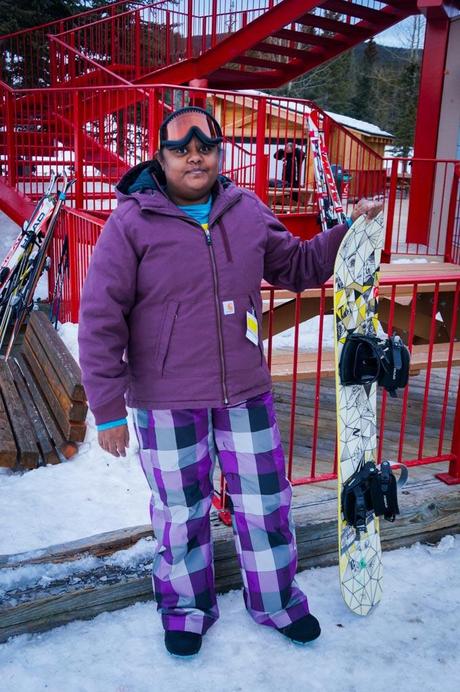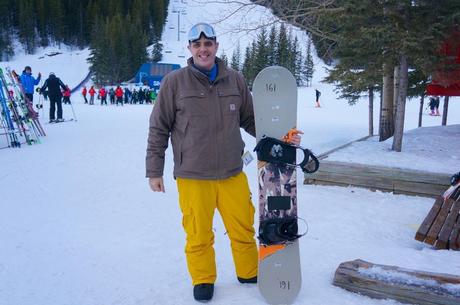 Lightweight and Flexible
Speaking of snowboarding, because Carhartt jackets are designed as working class equipment they are designed to be surprisingly lightweight and allow you to move.  Their cotton poly exterior on their Quick Duck Jackets are 30% lighter than their regular jackets. Lauren and I have both worn our jackets for nearly two months straight now and haven't run into any scenarios where we have felt like they are constricting or binding.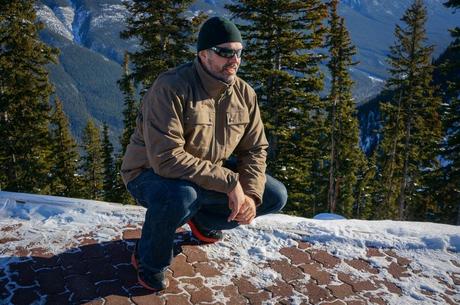 Crouching and bending was very easy in this jacket.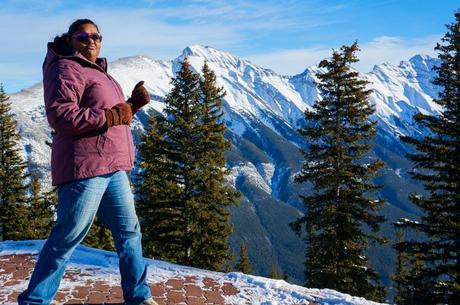 Lauren's got enough flexibility to boogie down :-)
Sizing
Being a Big / Tall guy, I was very happy to see that Carhartt offered jackets in tall sizes. One of the things that drives me most crazy about a jacket is when it's too short to keep the wind from blowing up my back. On another note though, we did run into one issue with the ladies jackets that is worth mentioning. As you readers know, Lauren is a bit on the short side. Well when your jacket comes with a built in hoody, sometimes it's sized for the average height person, so you might have just a little extra hood.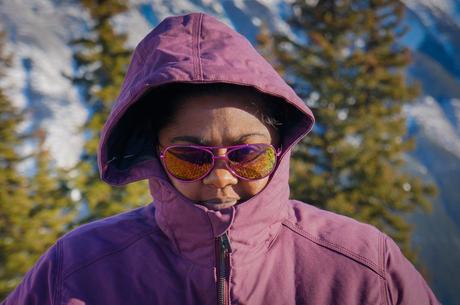 Looks like Lauren has enough room to sport a beehive updo in there :-)
Other Stuff
On top of the solid performance of these jackets they also featured a couple nice extra touches that made them stand out to us. On the inside of the jackets (for both men's and women's) there are several pockets that either snap or zipper shut. One of those also features a "media port" to snake a headphone cord through so you can keep your phone or iPod dry while jamming out. They also both had nice wrist cuffs that were made of a softer material to keep water and snow out of them while preventing the sleeves from riding up.  The men's jacket also featured a nice little flap on the back which make sure to protect me from the cold while bending and squatting.
Wrap Up
Overall we are very happy with the look, feel, and performance of these Carhartt jackets. So far they've kept us warm and snug on many winters days while also holding up rather well. We have both been wearing these jackets since Mid-November and after 3 months they hardly look like they have been worn at all. If you are looking for an all in one piece of winter gear, I strongly suggest you check out these Carhartt Quick Duck Jackets. If you don't know where to get one, you can buy them direct off of the Carhartt website, or you can find  Carhartt Jackets on Amazon at a great price.