When we next go to Morocco --probably next spring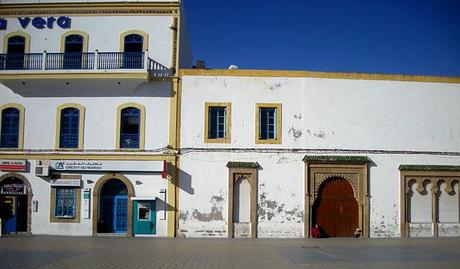 we'll certainly goto Essouira --we've been there every year for the past thirteen years and it's always a wonderful blue oasis after the warmth of  Marrakesh.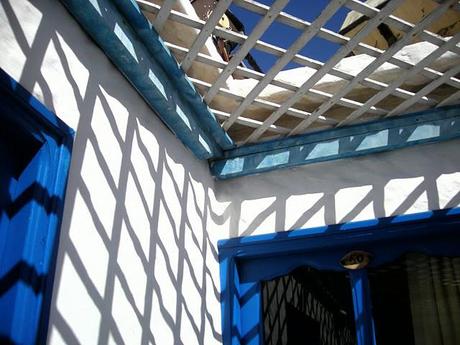 The air is so clear and bright and the shadows so crisp -- here in the Hotel Riad al Madina where we often stay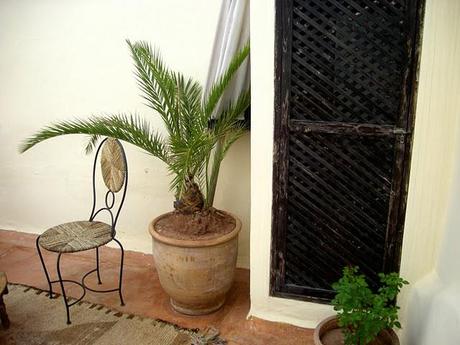 This is the corner of a friend's house in the old part of Marrakesh --such a typical chair!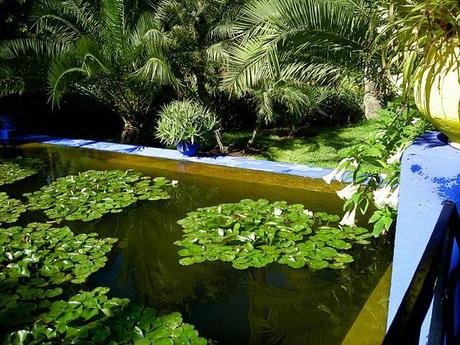 And the gardens-----always the gardens with their reflecting palms and little hidden frogs.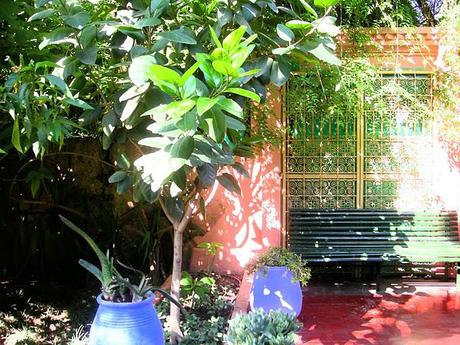 and a bench to sit on in the dappled shade. Now we no longer own the little house on derb djedid we may have to look into Morocco vacation rentals which might be rather fun. I'm counting the days.