Almada is a small coastal city that's a half-an-hour ferry ride south of Lisbon. Me and my family decided to head here one day to do some off-the-map exploring. After a long day's worth of walking and sightseeing, we ended our day in Almada with a seafood feast at one of their smaller local restaurants. Seeing how this city is completely surrounded by water, I expected some fine and interesting seafood here – and that is what I got.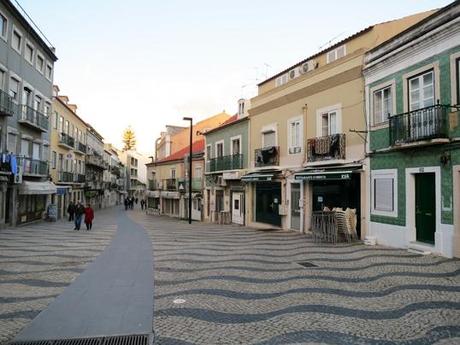 First things first, I ordered a bottle of Super Bock, a Portuguese pale lager beer. It's my new favourite beer because I find it to be very smooth and easy to take in. I find that this beer goes very well with Portuguese food in general, particularly their cheeses.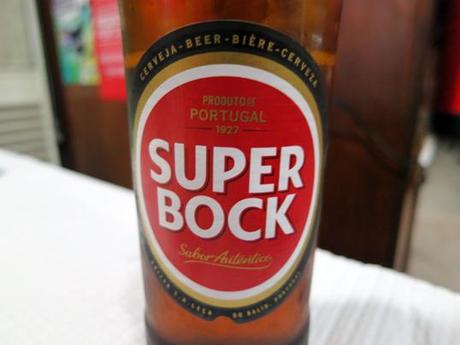 Portuguese Dry Cheese is a common appetizer that's served before meals. It's thicker in texture and has a intense cheesy flavour to it. Although some may find this cheese too strong, I was a big fan of it and I even asked for refills.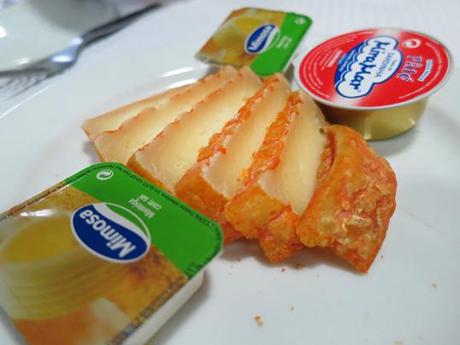 Before the seafood dishes, I got a Portuguese Seafood Soup to ease me into the meal. This soup is a fish broth and has various pieces of seafood inside it. I'm normally not too big a fan of fish broths because they're often too fishy for my liking, so I was surprised with how I found this one to be rather acceptable. It still has a fishy flavour, but it is toned down to a level that can be appreciated by all.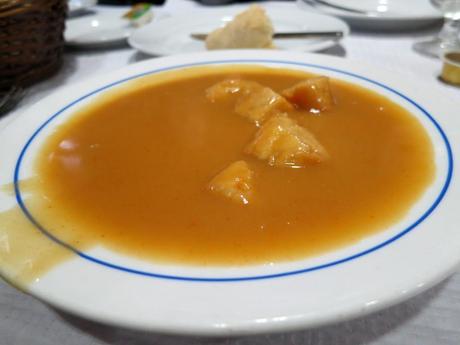 The first seafood dish we got were clams. This dish turned out to be much bigger than we expected! The small clams were all very juicy and fresh, but the down side was that they were all seasoned to be very salty. My family and I eventually noticed that Portuguese food in general is often too salty for us, so we learned to ask for less salt ("menos sal") in our dishes.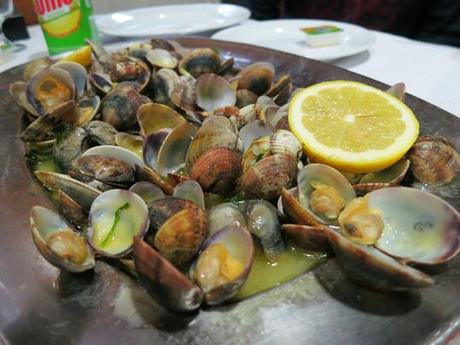 The shrimps we ordered were very delicious. These guys were all supersized and had plenty of meat. This dish was also massive and it took us a while to get through them all.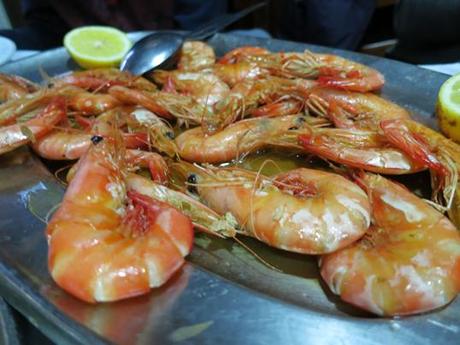 I wanted to be a little adventurous with the meal, so I ordered some Squid. This dish consisted mainly of squid tentacles with some small potatoes on the side. The texture of the tentacles is smooth and chewy, which some people may find to be a bit creepy. I, however, quite enjoyed the dish, other than the fact that it was again too salty.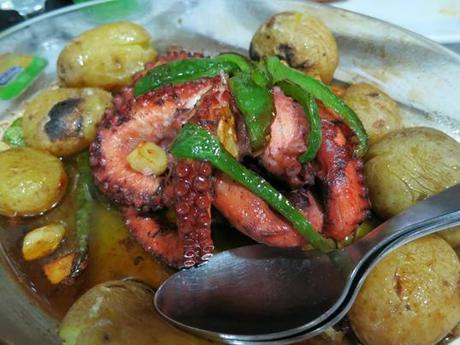 Sardines are a very popular dish in Portugal, so my Dad insisted that we order some to try. These small fish all had very soft and tender meat, but they had an intensely salty flavour that I could barely handle! I practically had to take a sip of water after each bite.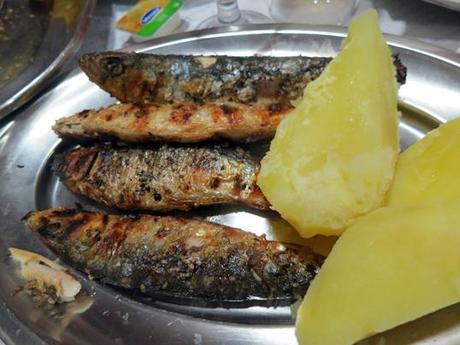 My absolute favourite dish of this meal was the Portuguese Seafood Rice. It's served in a soup broth that's filled with lots of seafood goodies such as crab, shrimp, and scallops. The soft rice absorbs the best of all these flavours and comes off as a very tasty delight. It's a super filling dish though, so don't order it if you're in a small party.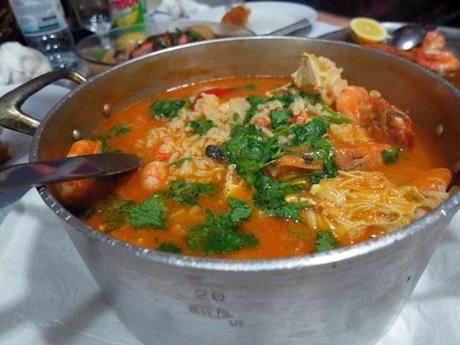 Thanks for reading, and please LIKE or comment below to show your support!
Follow me on Facebook, Twitter, or bloglovin'