The travel theme this week is short, and it finally gives me the opportunity to show off these cute, little dolls wearing traditional costume's from the heart of Sardinia.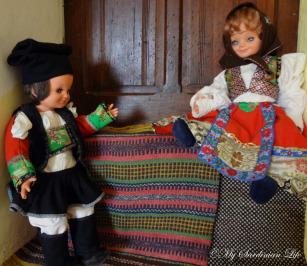 Traditional costume from Tonara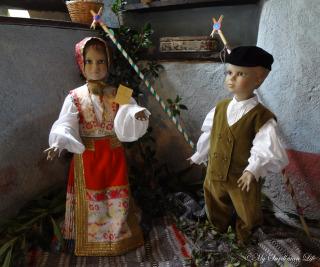 Traditional Costume from Tonara
And here's a short door so the cat can get through.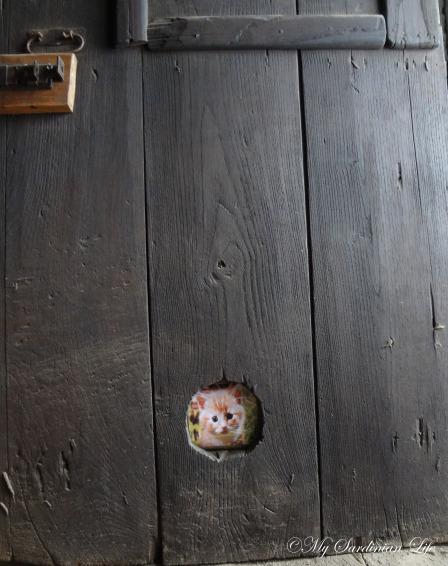 I found this adorable, paper kitten mewing at the bottom of the door to an old bakery in Tonara, Sardinia and thought it was super cute that someone took the time to tape his little face into the hole, so I just had to take its picture.
This is my response to the weekly Travel Theme.