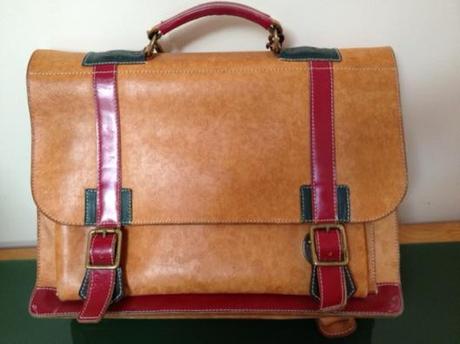 Leather school satchel, purchased in Poland
When I was in junior high, my family lived in Vienna, Austria. When you live in a foreign country, you have lots of new experiences: in our case, learning German; navigating public transportation; going to a new school; and discovering A4 paper.
I think it was a pen that started my obsession with school supplies, not anything fancy, but the kind of thing you would use on a regular basis. At a Vienna department store on Kartnerstrasse, I bought myself a small, silver pen with an M dangling off a linked chain. I loved that pen. Even thought it is long gone, I still think about it sometimes — how I'd love to have one just like it again.
Until we lived in Europe, I had no idea there could be so much variation and charm in items used for something as mundane, and sometimes as boring, as going to school. In my hometown, with some slight variation in binder colors, everyone had the same school supplies because there was only one place to buy them — the long-defunct TG&Y.
Who knew you could find fun pens, notebooks with graph paper, zippered pencil cases, or decorated folders? When you're through with school, that doesn't mean the fun of shopping for school supplies has to end. School supplies were my gateway drug. It was only a quick step from there to using school items for work or looking at office supplies and stationery while traveling.
Just because you've outgrown going to school, doesn't mean you've outgrown the joy of shopping for school supplies (One of the benefits of having a child who needs them is the ability to sneak a few things for yourself into the shopping cart). Whenever I go on a trip, I always try to visit stores to see what's available for school supplies, office supplies, and stationery. I rarely leave these shops empty-handed.
Here are just a few examples.
I had to stop myself from going overboard in HEMA, a Target-style chain in the Netherlands, limiting myself to just glittery covered notebooks, decorated looseleaf paper, and pens.
My collection of Polish leather goods includes pen holders, backpacks, and, my favorite, a school satchel, complete with shoulder straps.
I could write several pages on French school supplies, but for brevity's sake, I'll just say that the basement of Galeries Lafayette is wonderful, and I have never passed a Gibert Jeune (an office/student/stationery supply chain) that I didn't want to go into.
Where I live now, it is the first day of school. In honor of the first day of school, here are a few items from my supply closet.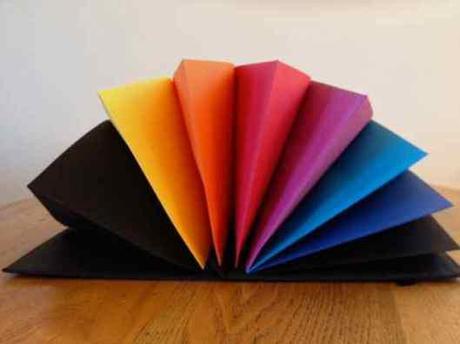 Colorful accordion folder that ties with black ribbon, purchased in Paris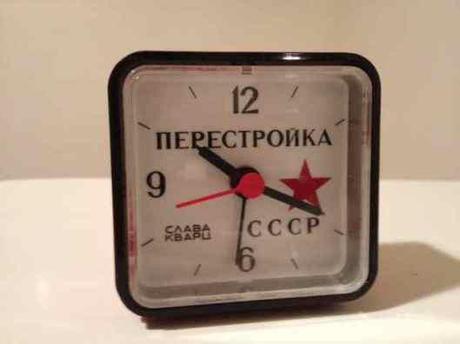 Perestroika clock I use as a time, purchased in Moscow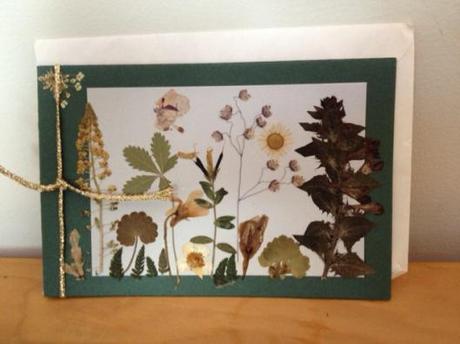 Handmade card with pressed flowers and leaves, purchased in Poland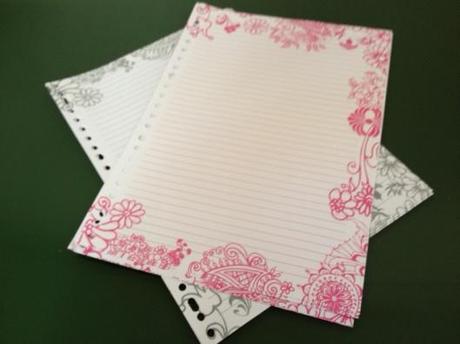 Looseleaf paper decorated with flowers, purchased in Amsterdam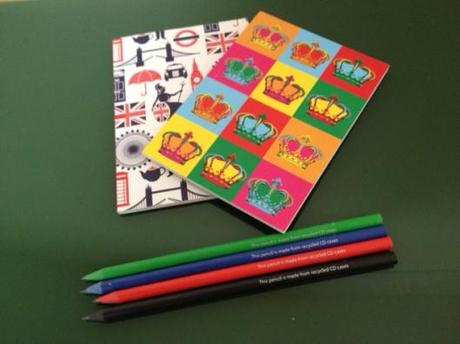 Pencils and notebooks, purchased in London
Most of what I buy I end up using. There's something about pulling my glasses out of a case I bought in Paris or signing a credit card slip with a pen bought in Germany that makes daily tasks seem a little less ordinary.