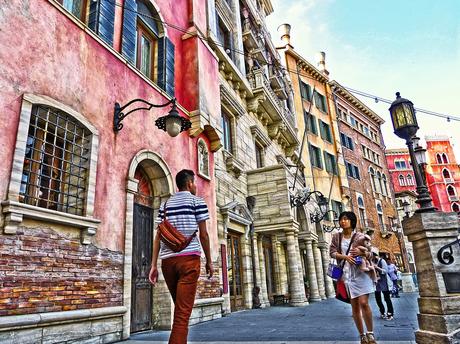 Traveling is one of the most fulfilling experiences a human can have. It not only relaxes and rejuvenates you, but also exposes you to different cultures, traditions, people, and perspectives.
Traveling alone or with people to a new destination pushes you out of your comfort zone and helps you grow and learn about the world.
People who love traveling often like to keep a journal to keep track of all that they learn while traveling. If you too love traveling, keep a journal where you chronologies every trip of yours. It will help you reflect on them later and reminisce later on.
Travel journal
Travel journals are a type of diary writing where you write about the trips you have taken or want to take.  In a travel journal, you write about your experiences and learnings from a particular vacation.
A travel journal can be a simple diary where you tell stories and adventures you witnessed on your trip. Or it can be a travel blog, where you share those memories and tips with other people.
Benefits of writing a travel journal
Here are some advantages of writing a travel journal:
It helps your remember crucial details
If you are writing the things you want to do on your trip, it will help you remember it while on your vacation. If you write about the things that you have done, you can remember your visits more clearly. Also, it can help you advise others about what to do and not to do at a particular destination.
It helps you learn more
When you visit a new place, you learn a lot about its culture and traditions. Writing about them will help you observe them more carefully and later and learn about them even more.
Here are four tips that will help you write a travel journal
Writing a travel journal is great for people who love writing or traveling or both. You don't need a big trip to start journalizing your experience. Write about that weekend getaway or a one day trip with family.
Plan the trip with the help of your journal
Make use of your journal even before your trip begins. It is a great tool for organizing your trip. Any activities like hiking or scuba diving you want to do, write it in your journal. Even writing about the places you want to visit. Once you know what you want to do research about them and write in your journal. It will help you reach your destination without any hustle.
Write while traveling
Writing while on the trip is the best way to pen down every emotion or experience you felt there. On your trip, before going to bed at night pen down what you did that day? Write about where you went, the adventures you had and the people you met. Write about the places, the people and so on and what it made you feel.
Writing early on about your experiences will help you grow and remember them better.
Add pictures
When you add pictures in your journal, your narrative becomes even more interesting. It is because you have a visual picture to connect your words with. It makes the experience of re-reading them surreal.
While adding pictures to the journal, add a narrative describing the story behind the image.
Write after your trip ends
After your trip ends, write about:
What you learned?
What you liked and didn't like?
How was it different than your imagination and so on?
It is crucial that you pen down your trip as it helps you reflect on that. It helps you learn more about yourself and about the people who went with. It helps you grow and learn a lot that can help you from making mistakes in your future trips. You can also capture your memories by with a custom photo book.