I have a bad habit of lying in bed on Imgur wasting time...sorry researching! One of the good things about procrastination is that you find some good things hidden amongst the confession bears and rubbish.
One post that did interest me was some images of New York in the 1970's (imgur link here)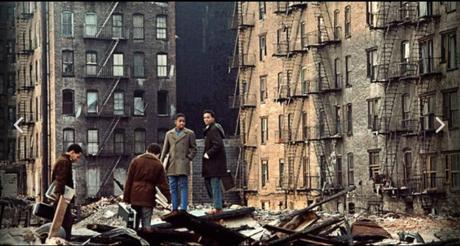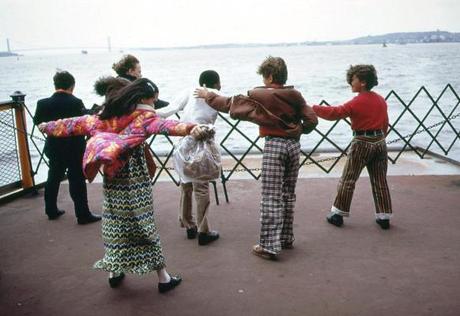 The images reminded me of 1970's Glasgow. Dirty, poor and a lot of social turmoil going on. One image that caught my eye was this one of Manhattan Bridge from Dumbo area.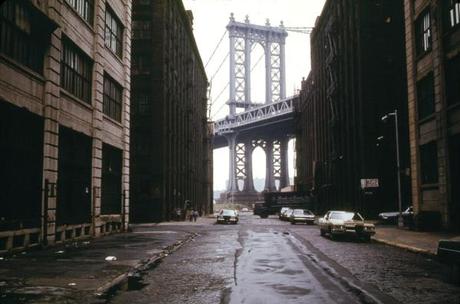 We were in the area earlier this year, and that angle is photographer heaven. So of course I had to take a photo.
I've tried to sort out a past/present as good as I could.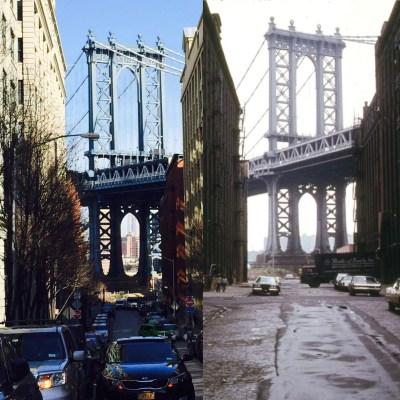 Some sandblasting, re-newed road surface and... money!
Here are some other images of New York from February. Hope you like them.