Sergiev Posad was on my short list of places to visit while in Moscow. I decided to do a day trip from the bustling city. Sergiev Posad was distinctly different from Moscow, the pace was slow, the houses beautiful, it had a small town charm and had historical feel to it.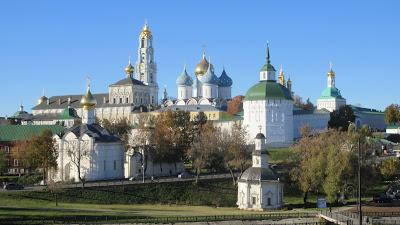 Sergiev Posad is a charming town, I decided to walk around before heading to the main attraction. It is also part of the Golden Ring Cities, which is a group that played an important role in the establishment and growth of influence of the Russian Orthodox Church.
The houses were colorful and had a distinct style. I also saw a couple of monuments built for important people in the country's history. After taking in the small town atmosphere, I walked to the St. Sergius Lavra.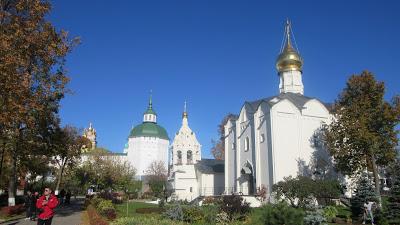 The complex was not as big as it is today, during its formative years in the 1340s. Sergius of Radonezh was the founder and is one of the most revered saints in the country. Since its humble beginnings, the Lavra has added multiple buildings, and priceless icons and religious art.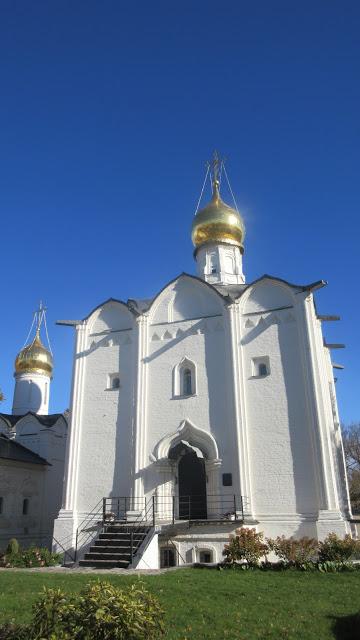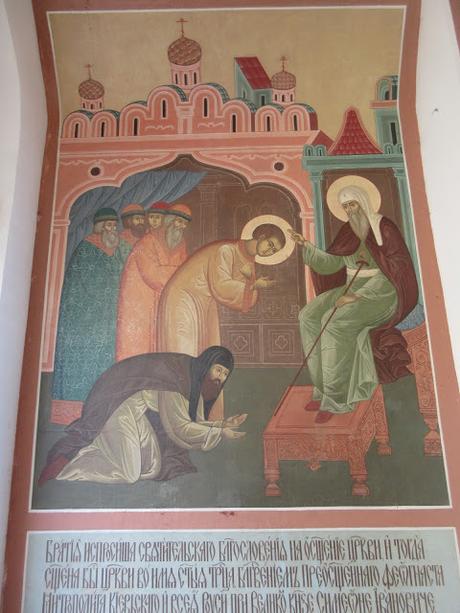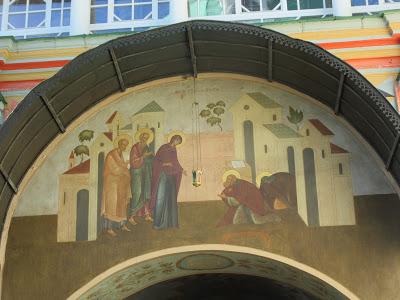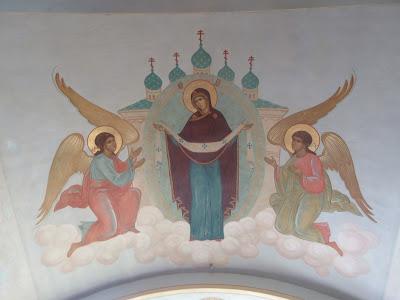 I felt the sense of history as soon as I walked towards the Lavra and into it. There were beautiful works of art just by the entrance.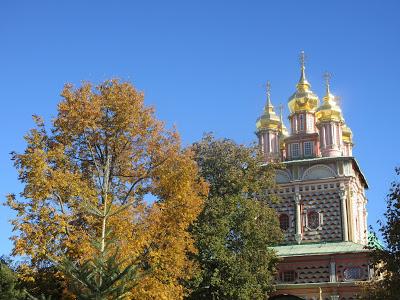 The Lavra was declared a UNESCO World Heritage Site in 1993.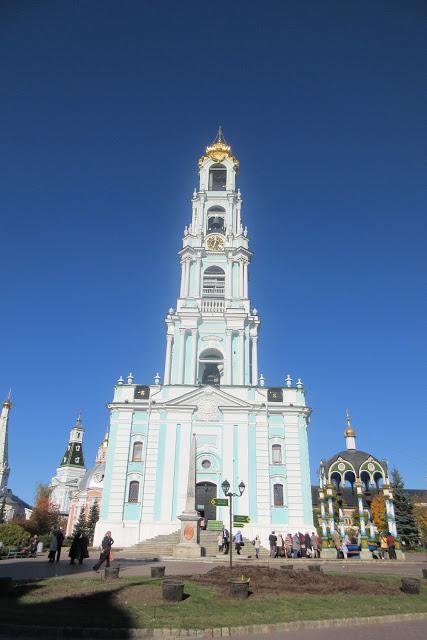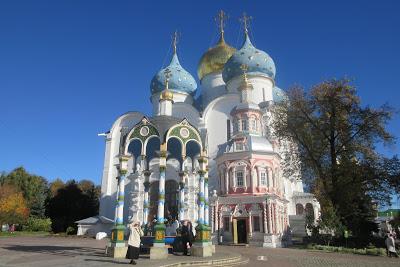 St. Sergius became the patron saint of the Russian state in the 1420s. The colorful, onion-shaped domes of the churches, and the distinct colors of the buildings make for a picture perfect destination.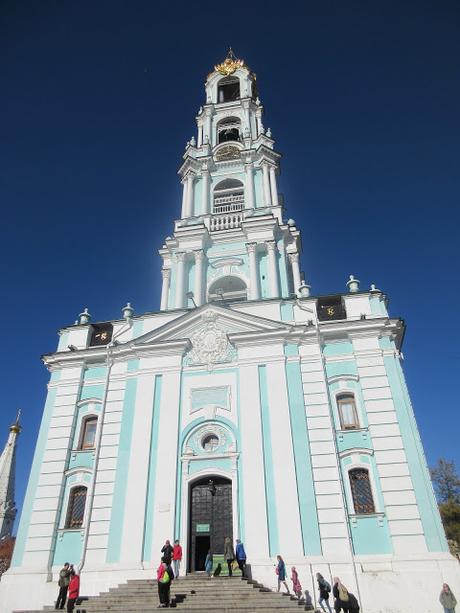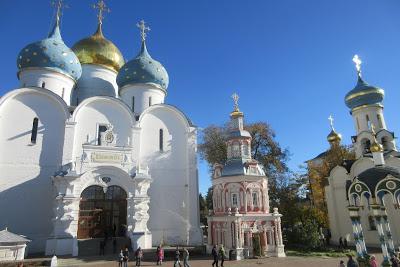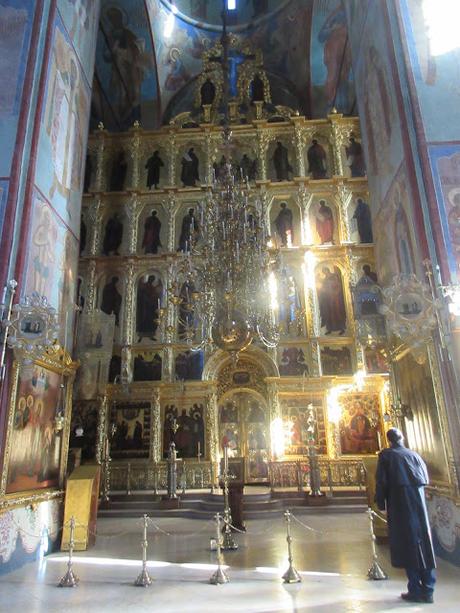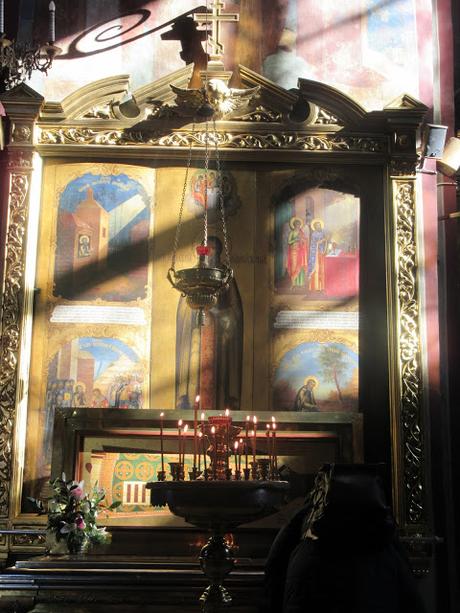 The interiors of the churches were just as impressive as the outside. Some of the best icon painters during medieval Russia were commissioned to make some of the religious art.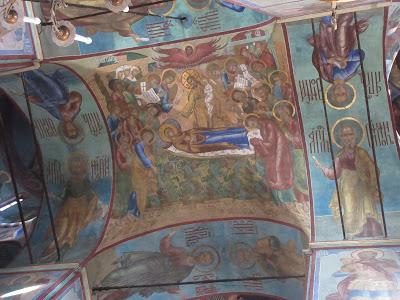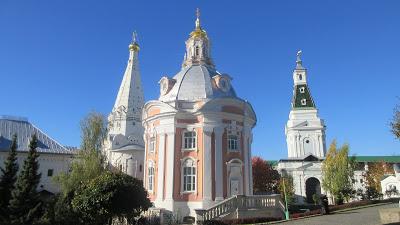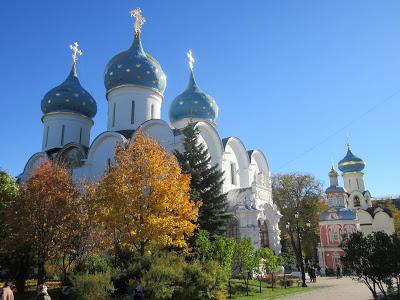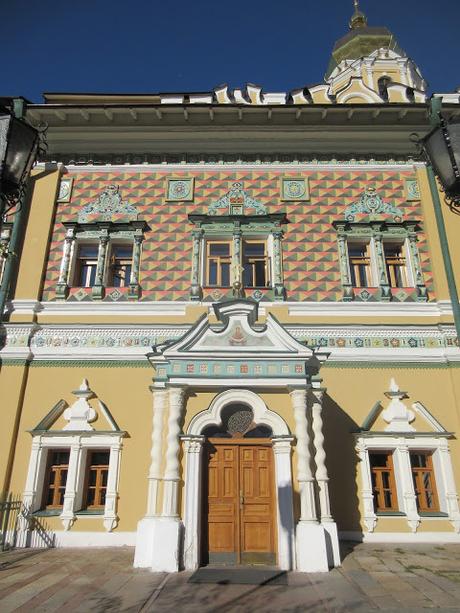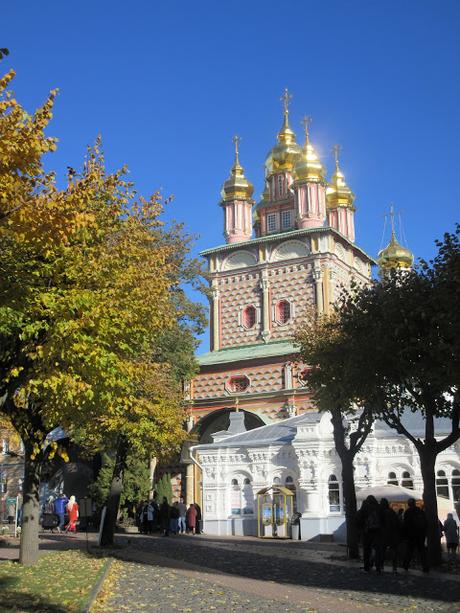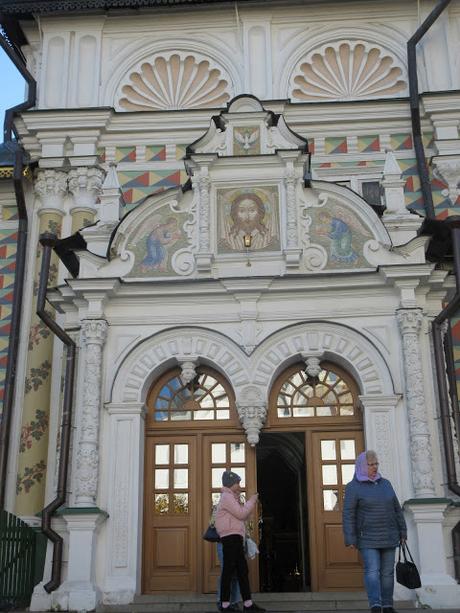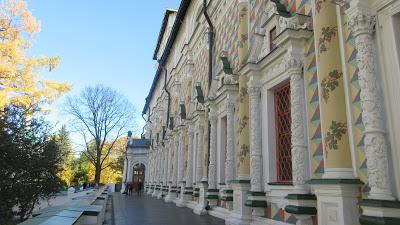 I couldn't help but take one too many photos of the buildings, it was a beautiful autumn day, making it ideal for photography.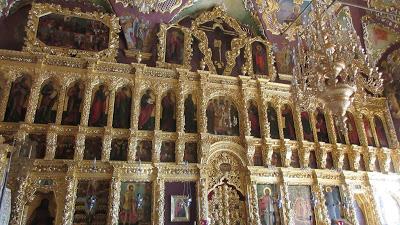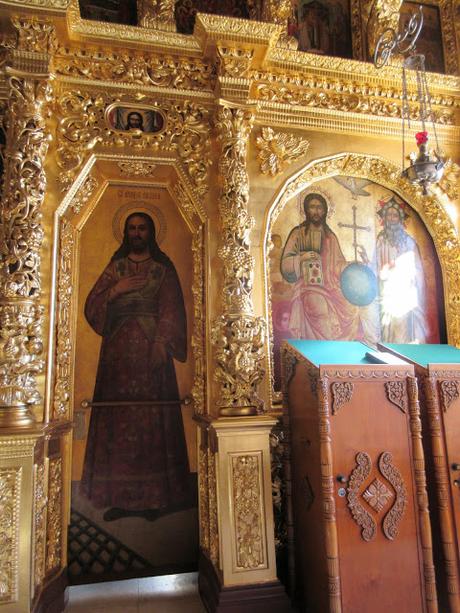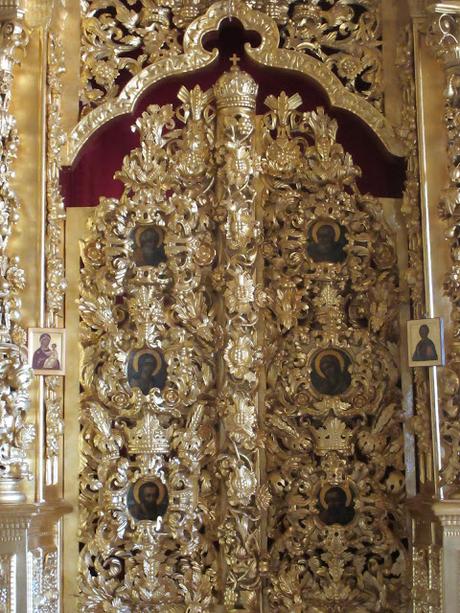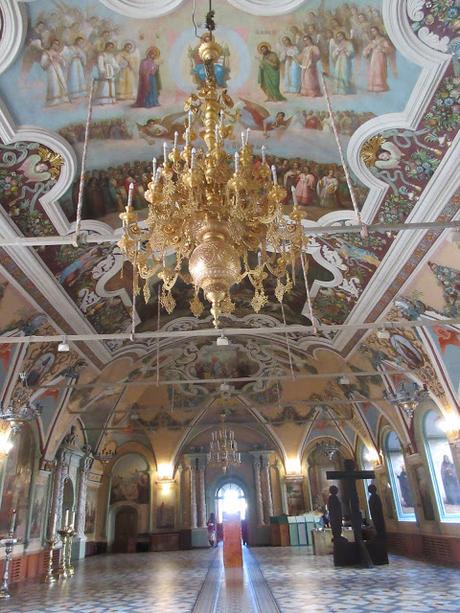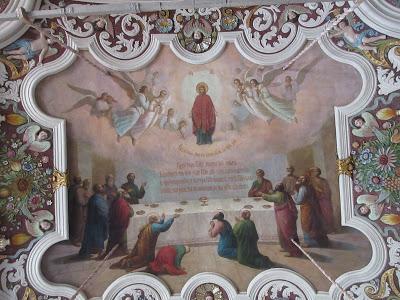 The Soviet government that took over after the Russian Revolution of 1917 temporarily had the Lavra closed in 1920. During this tumultuous time, many valuable were sent to other collections or lost. Joseph Stalin's government returned the Lavra to the Orthodox Church in 1945. Restoration works took place in the 60s and 70s.
How to Get to Sergiev Posad
The most convenient way to reach Sergiev Posad is to take the train from Moscow. Check the Russian Railways website to book and find a schedule. The trip can take up to an hour and a half. Once at the train station, you can just walk to the Lavra. There are signs in English to guide you.
Expenses
*Everything's in Russian Rubles
360 - train to Sergiev Posad from Moscow
265 - train to Moscow