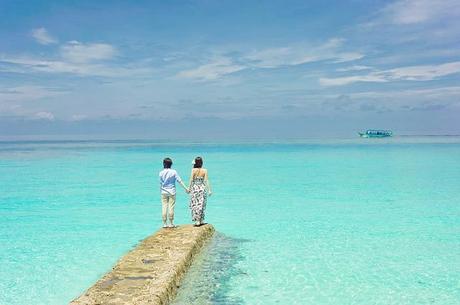 Summer brings a lot of opportunities to enjoy outdoor experiences. Many people prefer to take a trip to the beach, which is a good place to relax and take part in activities like surfing. However, not everyone can afford a beach experience for a long time, and that's why many people prefer to do beach vacations once in a long period. Whether you want to take a week or a day at the beach, there are many ideas to save money.
Here are some tips that will help you to save money while on a beach vacation:
Start Budgeting
Planning is the key to a successful beach vacation. Set a budget beforehand so you will know the things you are able to spend on. It helps you to understand how much you can afford so when choosing places to visit you will remember your spending capacity.
Consider the beach you are visiting and the fees applicable and how many people you are tagging along. Factor in gas costs, meals and so on. Keep in mind that you should also include lodging in your budget. A budget prevents you from going overboard in a manner you would regret after your vacation is over.
Carry Your Own Beach Setup
You could also save by carrying your own beach setup and accessories. Instead of renting items like fins for snorkeling you can cut this cost by borrowing from your friends or carrying what you have. Things like beach chairs, towels, umbrella, and sunscreen must be on your packing list if you want to save while enjoying good moments at the beach. Although you will find nearby stores that sell or rent these items, you may end up spending more than if you chose to pack beforehand.
Avoid Peak Times
During holidays and weekends, you should expect a lot of flow of people in beaches, and it's during these times that costs also go up, thanks to the forces of demand and supply. Hotel charges are higher during peak season, so if you want to enjoy a good experience without breaking the bank, it's advisable to consider a day other than on a holiday or a weekend. When crowds are small, you will also enjoy better access to the beach.
Location is Everything
Some beaches have built a reputation for offering a high-end experience, mainly not because they are better, but due to the perception associated with luxury. You could still get a good experience from a beach that is not so much renowned. Luxurious beaches are costly and only ideal if you have a big budget, so be careful with your choices as this affects spending.
---
Enjoying a beach vacation is something many people dream about but fear to try due to the cost involved. It only takes good planning and choosing the right beach to cut your budget without affecting your experience at the beach. Know some of the things you need to avoid and the items you can carry from home to avoid extra cost for renting.