Tokyo is one of my favorite cities, I've been to this bustling and vibrant metropolis a handful of times. It is an eclectic mix of ancient and modern characterized by well-preserved historic neighborhoods, neon lit districts, skyscrapers, centuries old temples and shrines, parks and many others.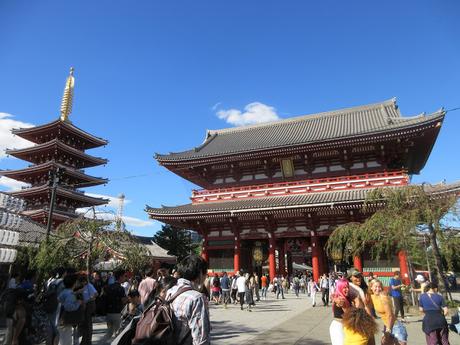 Guide
Tokyo is a city that I wouldn't mind visiting over and over again. There's plenty to see and do, people are friendly, food is delicious, there are districts and attractions for all kind of interests (wholesome or otherwise haha). The city is also easy to explore on foot and by using public transportation. Metro lines close late and open early. Taxis are expensive, but reliable, you can get a ride easily regardless of the time. Overall, I would definitely recommend a trip to Japan's capital.
Places of Interest
Asakusa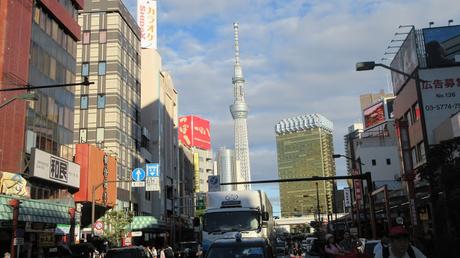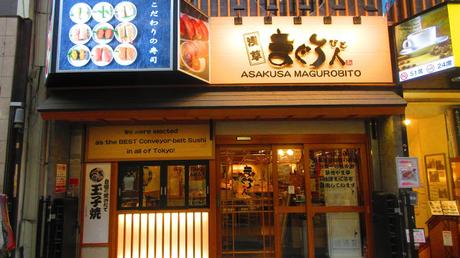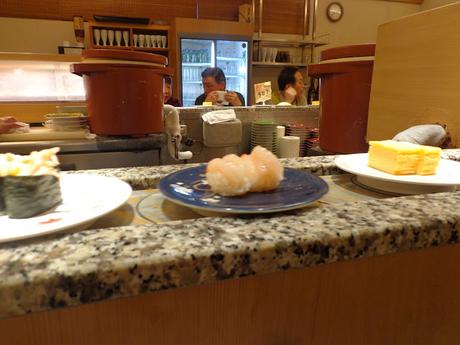 I stayed in Asakusa twice during different trips to Tokyo. The district has an old world vibe that I loved. Asakusa was leveled during World War II, but the government made an effort to restore it over the decades. Despite the reconstructions, the neighborhood still feels like it provides you a glimpse of ancient times. The Kaminari Gate and the Sensoji Temple are the most popular attractions in this part of Tokyo. The Shin-Nakamise and Nakamise Shopping Streets and Kappabashi Shopping Street are popular pedestrian places where you can shop and eat.
How to go: The nearest metro station is Asakusa, many lines connect to it so you won't have a difficult time getting here.
The temple and the gate are very popular attractions in the city. Many locals and tourists include this in their itinerary. It is the oldest temple in the city, dating back to 645. You'll pass through the gate and then a short walk through Nakamise.
How to go: The nearest metro is Asakusa station, there are many signs pointing towards Sensoji and it's where most people go anyway. You can't miss it.
Fees: Free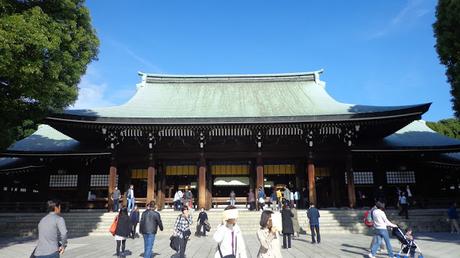 This is a shrine built for Emperor Meiji and Empress Shoken. The complex finished construction in 1920. It is a popular destination for both locals and tourists. There are walking trails that cut through forests.
How to go: Nearest metro stations are Harajuku (Yamanote Line) and Meiji-jingu-mae (Chiyoda and Fukutoshin Lines).
Fees: Free with paid attractions inside (JPY1000 Meiji Jingu Museum and JPY500 for the Inner Garden)
47 Ronin Shrine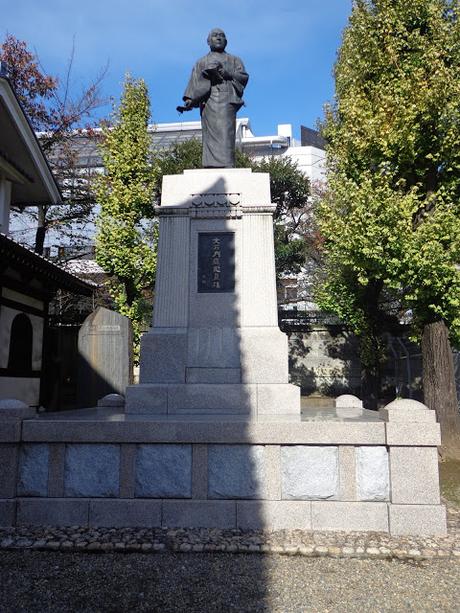 This shrine contains the graveyard of the famous masterless samurai. The warriors' story was a kabuki play centuries ago, but is still popular today. The samurai displayed their loyalty to their lord by taking revenge on Lord Kita in 1702. After their revenge, they were also punished and had to commit ritual suicide. Visitors pay their respects by burning incense.
How to go: Nearest metro stations are Tamachi (JR Yamanote Line) and Sengakuji (Toei Asakusa Subway Line).
Fees: The temple is free but the museum entrance is JPY500
Harajuku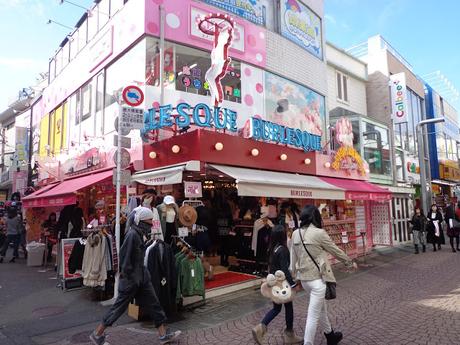 Harajuku is a famous district for teenagers. Many teens make their way here to shop, eat and hang out. Tourists can also enjoy their visit to get a glimpse of Japan's teen and fashion culture. This area is also famous for its cosplay culture.
How to go: Alight at Harajuku station along the JR Yamanote Line.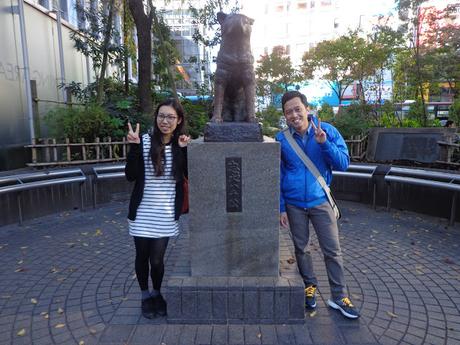 Shibuya is one of the most popular entertainment, shopping and dining districts in Tokyo. Many locals and tourists visit this bustling area to see or experience the frenetic crossing of pedestrians, take pictures with Hachiko's statue, shop and eat. There are many alleys that lead to restaurants, malls, shops and others.
How to go: Nearest metro is Shibuya station.
Fees: Free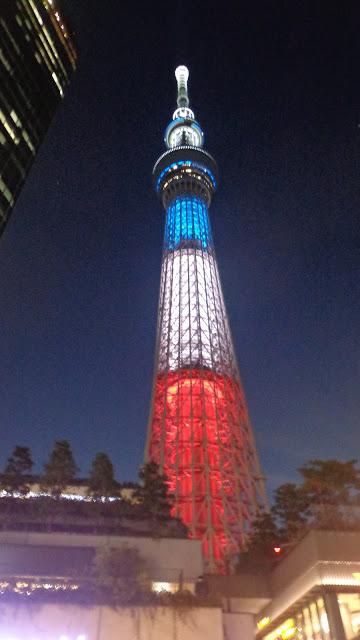 This broadcast tower rises to more than 600m high. It is an iconic structure within Tokyo's cityscape. It has observation decks that provide you with bird's eye views of the city.
How to go: Nearest metro stations are Oshiage and Tokyo Skytree.
Fees: JPY3100 for both observatories during the weekdays and JPY3400 during the weekend and holidays.
*For foreigners: JPY3200 (Fast Skytree single ticket) for the first observatory and JPY4200 (Fast Skytree combo ticket) for both observatories.
Akihabara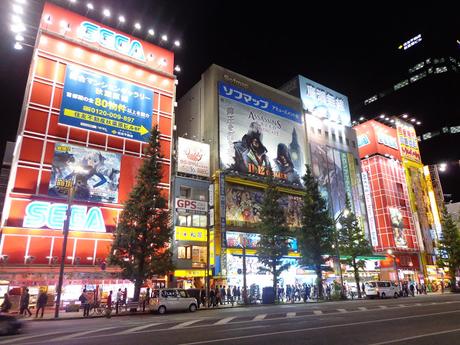 Otakus make it a point to visit Akihabara. The area has several shops and even whole buildings dedicated to anime. There are books, toys, mangas and other anime-related items on sale. You can also play games, go to maid cafes, and buy gadgets and electronics.
How to go: Alight at Akihabara Station and just follow the signs.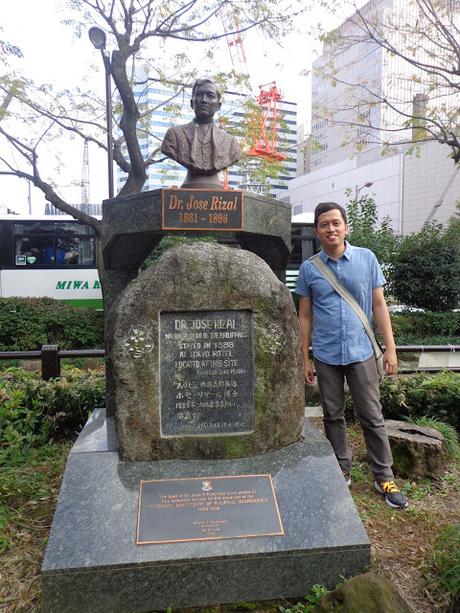 The national hero of the Philippines has his own statue in bustling Tokyo. You can find it in Hibiya park.
How to go: The nearest metro stations are Hibiya and Kasumigaseki.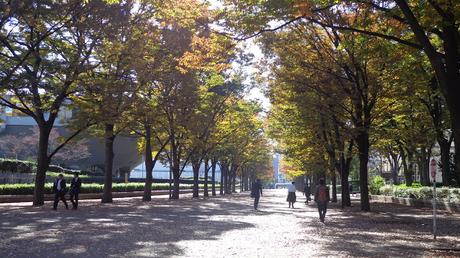 Yoyogi Park is a nice place to walk around in while in the urban jungle. It is a popular place to see autumn foliage, especially the yellow leaves of the Ginko trees.
How to go: The nearest metro station is Harajuku, you can walk from there.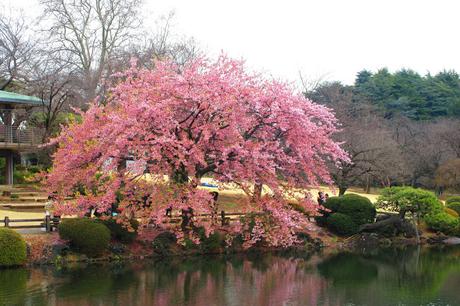 One of the things I like about Tokyo is the number of big and small parks within it. Shinjuku Gyoen is one of the most popular parks in the city. I went during spring and was fortunate to see the pink blooms of the cherry blossoms.
How to go: You can walk to the park from Shinjuku metro station.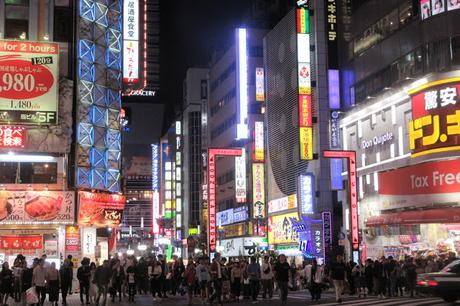 Shinjuku is another premier shopping, entertainment and dining district in Tokyo. It has many interesting alleys and lanes. Follow the neon lights and signs to find restaurants, bars, shops and hole-in-the-wall food stalls.
How to go: Alight at Shinjuku metro station.
Fees: Free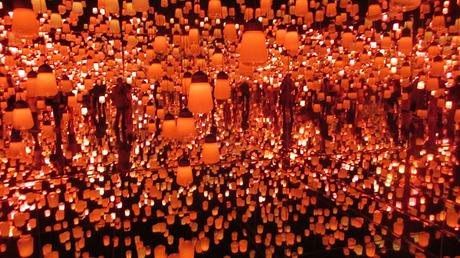 This creative digital art museum is a must-visit while in Tokyo. I spent hours in here admiring the artwork and immersing myself in its world. There are no maps to encourage visitors to get lost and explore on their own. The lantern room was my favorite section of the museum. Try including this museum to your budget and itinerary for Tokyo.
How to go: The closest metro station is Aomi.
Fees: JPY3200
Link to my post: teamLab Borderless experience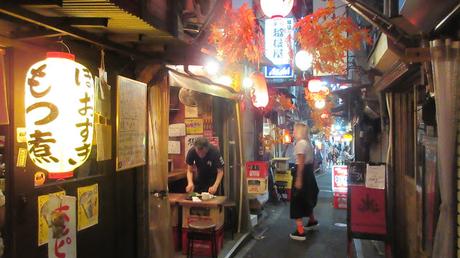 If you're looking for a unique place to eat, make your way to Piss Alley or Memory Lane. It got its name from the many people who just relieved themselves wherever they wanted after drinking the night away. Fast forward to today, you'll no longer find people pissing wherever they want. The area managed to retain its old Tokyo feel through the small food stalls serving food and drinks.
How to go: You can walk from Shinjuku station.
Yanaka Ginza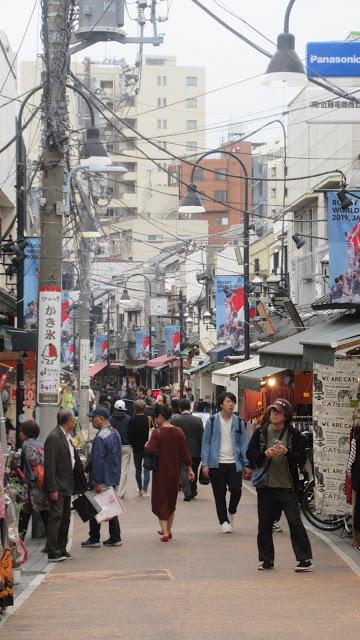 If you want to experience and get a glimpse of shitamachi or old town atmosphere, make your way to Yanaka. This quaint neighborhood has small shops and an easy going ambiance. I loved walking around here and soaking in old Tokyo's charm.
How to go: You can alight at either Nippori or Sendagi station.
Ueno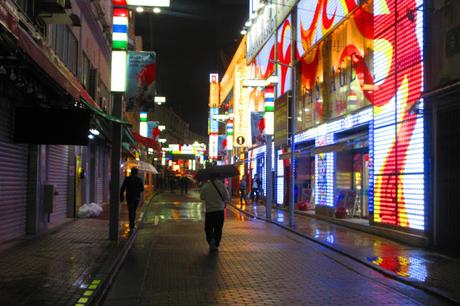 Ueno is another place where you can eat, drink, be merry and shop. You'll see the usual neon lights that characterize Tokyo's modern urban sprawl.
How to go: Alight at Ueno station.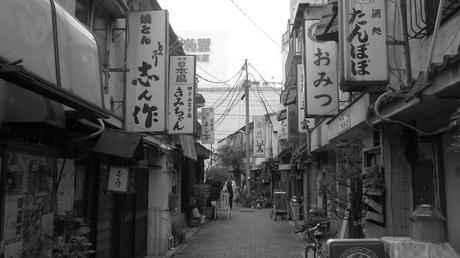 I loved seeing old Tokyo, Monzen-nakacho has that vibe. There were old bars, restaurants and quaint shops within its narrow alleys. There was also a temple where some locals go to.
How to go: The nearest metro station is Monzen-nakacho.
Takadanobaba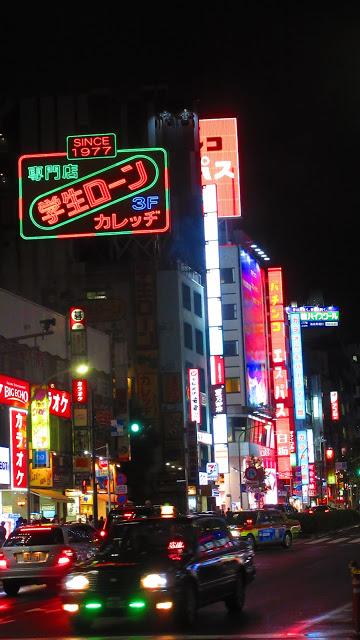 This neighborhood is a transportation hub where frequently used lines commence such as Shinjuku and Yamanote. This is also a popular area for students looking for affordable bars and izakayas. There are also a number of jazz bars for those who are interested in this kind of music.
How to go: Alight at Takadanobaba station.
Shibamata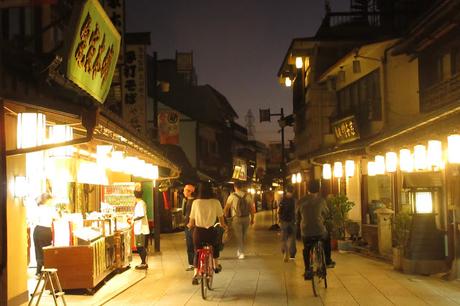 This quaint area will transport you back into another epoch with its traditional homes, shops and restaurants. Shibamata is a nice place to include in your budget and itinerary for Tokyo.
How to go: The nearest metro station is Shibamata along the Keisei Kanamachi Line.
Fees: Walking around the old neighborhood is free while you need to pay JPY400 to enter the garden and the wood carving gallery.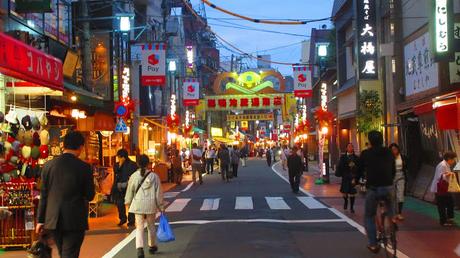 This shopping district caters to old people. This area is affectionately called the Harajuku for seniors. You'll also find the temple for the Arai Kannon statue; locals believe that this statue can heal ailments.
How to go: The nearest stop is Sugamo station, the pedestrian street is within walking distance.
Kabukicho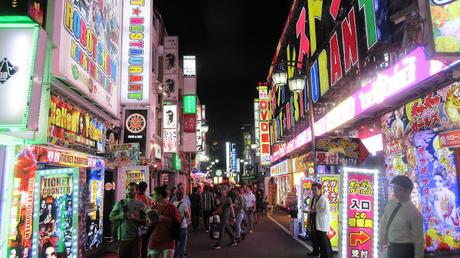 This red district is alive and kicking at night. It got its name from a kabuki theater that never finished construction. It is now home to many bars, clubs, love hotels, restaurants and others.
How to go: The nearest is Shinjuku station.
Day or Multi-Day Trips
You might want to go on a few day or multi-day trips from Tokyo. Some places are possible to reach by public transportation, but you can also book a tour for convenience and/or purchase some tickets and passes before going.

Mt. Fuji Day Tour - This classic trip will take you to one of Japan's mot famous destinations, Mt. Fuji. You'll also visit Lake Kawaguchi to get beautiful views of the landscape and you'll also stop by Oshino Hakkai (the springs around the mountain). Mt. Fuji is a nice addition to your itinerary for Tokyo.
Hakone Free Pass - This pass allows you to explore Hakone. Use the different modes of transportation such as the cable car, bus, train and rope way. Enjoy the views and the idyllic charm of this favorite tourist destination.
Kamakura and Enoshima Day Trip - Kamakura and Enoshima are popular day trip destinations because of the beach views they provide. Kamakura is home to many ancient temples and shrines that provide visitors with a glimpse of the country's past.
Ghibli Museum Ticket - Studio Ghibli is one of the most famous animation studios in the world. Learn more about the history of their movies and dive into the magical worlds their creative staff made. Tickets often sell out quickly, you need to book in advance to get them.
Nikko World Heritage Day Tour - Other than Kamakura, Nikko is a popular trip from Tokyo. This destination has UNESCO-listed attractions that are centuries old, most notable of which is the Toshogu Shrine. Visitors also go to see the waterfalls and hike the trails.
Tokyo Skytree Ticket - This iconic building provides visitors with bird's eye views of the city. Walk on the skywalk and get a glimpse of Mt. Fuji (for morning trips) or see the neon-lit urban jungle in the evening.
teamLab Planets Ticket - This digital art museum provides visitors with an immersive experience. The visuals and creativity are similar to teamLab Borderless. Be part of the exhibits for a one-of-a-kind experience. Better to book online to avoid the line and spend more time inside.
Getting Around
Tokyo has a maze-like public transport system that can take you to different districts. This can be daunting to many tourists, but once you get the hang of it, the city becomes easier to explore. I used the metro all the time because of its convenience and nearness to attractions. I bought a PASMO card so I just top it up when the need arises. You can use the PASMO card to pay for items in convenience stores. There are numerous buses and taxis, if you want to use other modes of transportation.
Tokyo Subway Ticket/Pass
You can also get a Tokyo Subway Ticket that's valid for 24, 48 or 72 hours. This ticket allows you to use certain lines for an unlimited number of times within its validity. This is a convenient ticket to use, if you already have a general itinerary during your trip.
Metro App I Used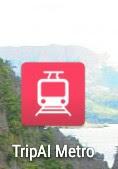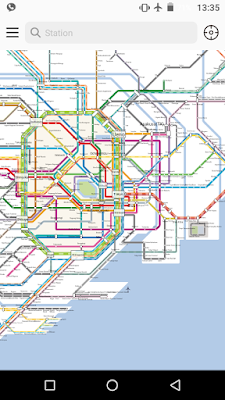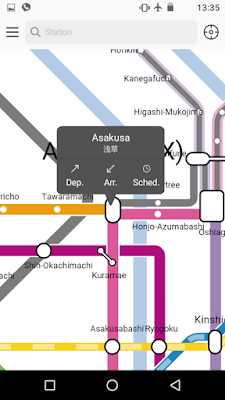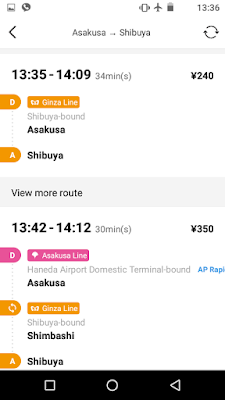 I used this app to navigate the web-like system of Tokyo's metros. I downloaded it from the Google Play Store. It's free and works offline. It's also easy to use; just input the stop nearest to you and the station you want to reach. It displays the number of stops, the station you need to change in, the fare and the time it takes to reach your destination.
Where to Stay
Tokyo is a BIG city with plenty of accommodation options from hostels, ryokans and 5-star hotels. You'll have plenty of options when you visit. A dorm bed costs somewhere around JPY2000 to JPY3000+++.
Asakusa - I recommend staying here because of its old world charm. The area combines old and new seamlessly. There are also plenty of affordable hostels and hotels in this neighborhood.
Shinjuku - This is a popular entertainment and shopping district with train and bus networks that connect to different parts of the city and day trip destinations from Tokyo. You'll find plenty of budget and high-end accommodations in this neighborhood.
Ueno - You'll find many accommodation options here as well as restaurants, bars, clubs, shops and everything you'll need for a fun stay.
Yamanote Line - This metro line passes by many of the famous attractions in the city. You can look for a place to stay near this line's stations.
Best Time to Visit
In my opinion, the ideal times to visit Tokyo is autumn or spring. Both have ideal temperatures that hover in the high teens to the low 20s. The colors and cherry blossoms are also beautiful during these times of the year. If you are planning to visit in autumn, visit towards the last week of November until the first week of December. For spring trips the last week of March until April are good months to go.
How to Get a Visa
Japan wants more tourists to visit. Filipinos and other nationalities still need to get a visa, but as long as you pass the requirements, you'll have a decent shot of getting a visa.
Link to my post: How to Get a Japan Visa for Filipinos
How to Go
Tokyo is a very accessible city wherever you are in the world. If you're are coming from the Philippines, there are many direct flights from Manila, Cebu and Clark. Popular airlines such as Cebu Pacific and Philippine Airlines operate this route regularly. There are other airlines that ply this route as well. Book tickets weeks or months before your chosen dates to get the lowest possible fare.
Get In and Out of the Airport
Narita Airport is your likely stop when you arrive in Tokyo. This airport has 3 terminals connected by rail and a walkway. There are free shuttle buses traveling all 3 terminals. The good thing about Narita is that you have a number of options on how to get in and out of the airport.
JR Narita Express
The Narita Express is a fast and comfortable option to reach different parts of Tokyo such as Ikebukuro, Shinjuku and Tokyo Stations. The trip takes approximately an hour. One way fare is around JPY3100, you get a discount by purchasing a round trip ticket. You only pay JPY4070 valid for 14 calendar days within your arrival.
Keisei Skyliner
This is another airport train connecting Narita Airport to Ueno Station. The ride takes about 40 minutes one way. Fare is around JPY2500. You can buy here:Keisei Skyliner ticket.
Keisei/Keikyu Narita-Haneda Limited Express
This is the line I used because my accommodation is somewhere in Asakusa. Other than Asakusa, this line makes stops at Ginza, Haneda Airport, and also Shinagawa. For for this costs around JPY1300 (more or less). Trip takes approximately an hour per way.
There are buses and taxis that can take you to central Tokyo, but I would recommend taking the train instead.
For more information about things to do while in Narita, you can read my post here: Narita things to do.
JR Pass
The JR Pass is a convenient ticket to have, if you want to include several cities in your trip. For example, if you want to include Osaka and Kyoto for your trip to Tokyo. The pass covers the shinkansen routes to those two famous tourist destinations. You save a lot of money by using it for a round trip ride. You can buy here:Japan Rail Pass.
JR East Tohoku Area Pass
If you don't plan on traveling far from Tokyo, this is a pass you might want to consider getting. It covers Nikko, a popular day or multi-days' trip from the city. You can go to other places such as Aomori, Sendai, Akita, Yamagat and others. You can purchase here:JR East Tohoku Pass.
Nikko Travel Pass
Nikko is a popular trip from Tokyo. This place has UNESCO World Heritage-listed attractions and hiking trails for nature lovers. The ideal time to visit is during autumn or summer. You can see the main attractions in one day, but it is better to at least spend the night. You can buy here:Nikko Travel Pass.
Where to Go Next
Kamakura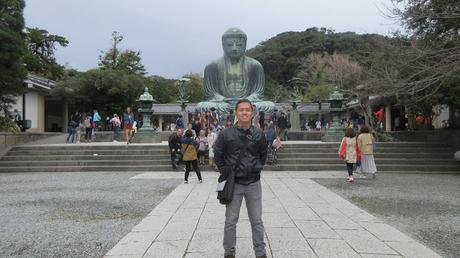 Kamakura and Enoshima have an old world charm that I enjoyed. There are many ancient temples and shrines, and hiking trails that lead to them. I only spent a whole day here, but it was enough to see the highlights.
Kyoto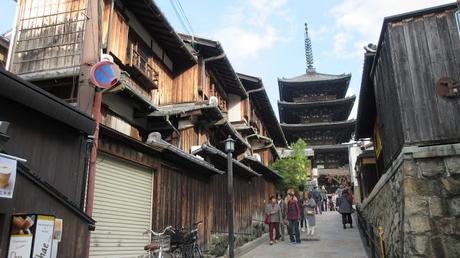 Kyoto is one of my favorite cities in Japan. It has many centuries old temples, shrines and neighborhoods. I enjoyed walking around and see the old structures. Autumn or spring are good times to visit.
Link to my post:Guide to Kyoto
Osaka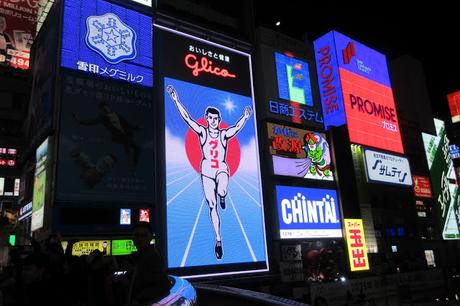 Osaka is another big city in Kansai. It is a foodie destination because of the many restaurants and delicious food you can eat while here. There are also several attractions to keep you busy such as Universal Studios, Osaka Castle, Dotonbori, and others.
Link to my post:Guide to Osaka
Nagoya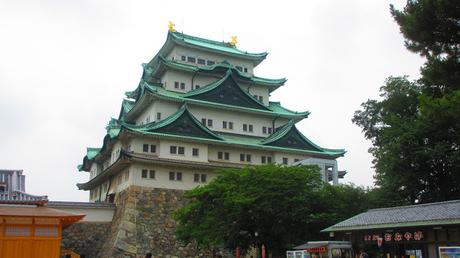 Nagoya is the gateway to Central Japan. The city is big but not as imposing as Tokyo or Osaka. There are some attractions here, but I mainly used it as a jump-off point to other places such as Takayama, Kiso Valley and Matsumoto.
Link to my post:Guide to Nagoya
Budget
*This is a sample 5 days and 4 nights budget. I'll only include the essentials here and covers mostly free attractions and some paid ones.
*Everything's in Japanese Yen
8000 - 4 nights dorm bed in a hostel
8000 - Food and drinks
5000 - Transportation
4070 - Round trip ticket for the Narita Express
3200 - teamLab Borderless ticket
500 - Shinjuku Gyoen entrance fee
28770 - Total for 5 days and 4 nights (roughly P2800+++ a day)
You'll spend more or less depending on what you do, where you eat and where you stay. Going to Nikko, Kamakura, Disneyland, and other day trips will add to your expenses.
Sample Itinerary
Day 1
Arrival at Narita Airport
Check in hotel
Hang out in Shinjuku area to see the crossing
See Kabukicho, grab a bite at Piss Alley
Day 2
teamLab Borderless
Explore Asakusa, visit Sensoji, walk around Nakamise
Hang out at Ueno to eat and drink
Day 3
Visit Shibamata
Walk around Monzen-nakacho and Yanaka Ginza
47 Ronin Shrine
Eat and drink at Takadanobaba
Day 4
Visit the Meiji Shrine
Harajuku
Shibuya (Hachiko Statue)
Shinjuku Gyoen
Day 5
Check out of accommodation
Depart for airport
*Sample 5 days itinerary. This is bare bones, fill it in depending on your interests and what your must-visits are.