Bolinao is a popular destination in Pangasinan. Alaminos gets all of the attention, but Bolinao has a number of attractions that will make you want to visit.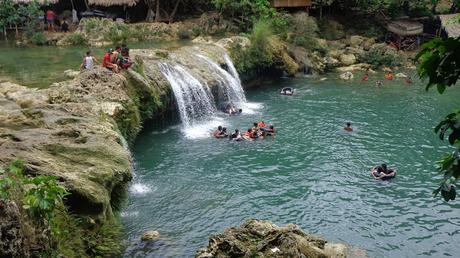 Here's a budget and itinerary for your Bolinao trip.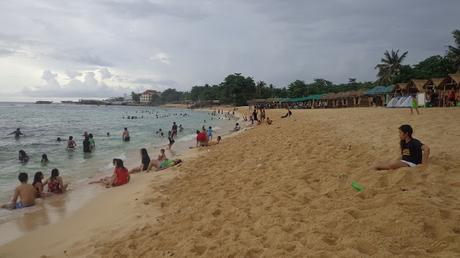 This is the beach where most tourists go to. The golden sand and the warm waters of Patar Beach will entice you. Go on a stroll, jog, play volleyball, swim or just hang out. This is where most of the guesthouses and resorts are found.
Bolinao Falls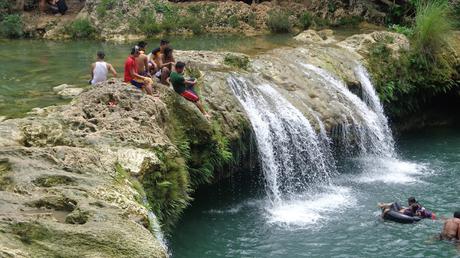 Bolinao Falls has a huge natural pool where you can swim in or jump into from the cliffs.
Fees: P50 entrance and P20 parking
Cape Bolinao Lighthouse
This lighthouse is more than a hundred years old and is one of the most recognizable landmarks in Bolinao.
Enchanted Cave
This cave has subterranean rock formations and a pool where you can cool off in.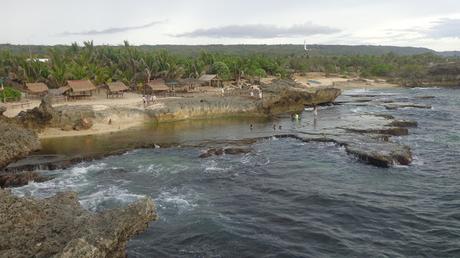 This attraction displays the rugged landscape of Bolinao. Wade in the rock pool or just admire the views.
Fee: P70
St. James Church
St. James Church is centuries old and is one of the oldest in the province.
Getting Around
The ideal way to explore Bolinao is to hire a tricycle for P1500. The tricycle can accommodate at most four passengers. Try taking the overnight bus so that you'll arrive in Bolinao in the morning. This gives you one full day to explore.
How to Go to Bolinao
Bolinao is accessible by public bus, it's an easy destination to reach. There is a bus that leaves from Cubao or Pasay to this part of Pangasinan. The ride takes around 6.5 hours one way.
Victory Liner plies this route regularly from Cubao fare is around P459.
Five Star Bus operates this route for approximately P351 to P469 depending on the bus type.
Tricycle drivers charge approximately P250 one way to take you to your resort or guesthouse somewhere in Patar.
Where to Stay in Bolinao
Most of the accommodations are in Patar Beach or just outside it. This is where most people stay; you'll find resorts and guesthouses within your budget in this area.
You can book a room through Agoda.

Budget for Bolinao
*Everything's in Philippine Peso
462 - Cubao to Bolinao bus
750 - Tricycle tour (shared with at least one other person)
500 - Food and drinks
800 - 1 night accommodation (shared with at least one other person)
70 - Rock Formations fee
150 - Enchanted Cave fee
70 - Bolinao Falls fee and parking
459 - Bolinao to Cubao bus
3261 - Total
*You can spend more or less depending on your spending habits.
Itinerary for Bolinao
Day 0
Depart for Bolinao at night or early morning
Day 1
Arrive in Bolinao
Check-in resort
Tricycle tour
Day 2
Check-out accommodation
Leave Bolinao