Beijing is the capital of China in many ways such as economic, political, cultural and historical. This makes it a premier tourist destination. Some would even go as far as saying that if you've been to China but never visited Beijing, you've never been to the country at all (IMO this is debatable as I've been to other regions). The city is most likely the first stop of many that visit.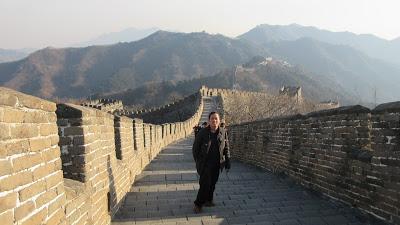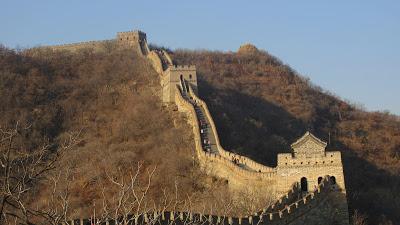 Probably the most famous attraction in China. There are different parts of the wall you can visit, I went to Mutianyu.
Summer Palace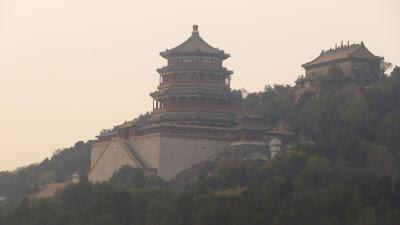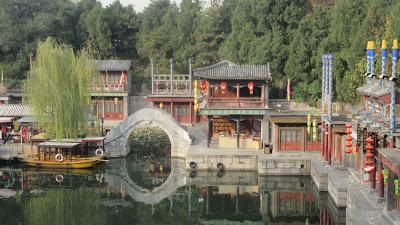 A good half or full day trip with plenty to see. The summer palace is a huge complex with many sections.
Tiananmen Square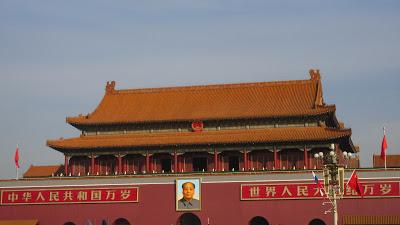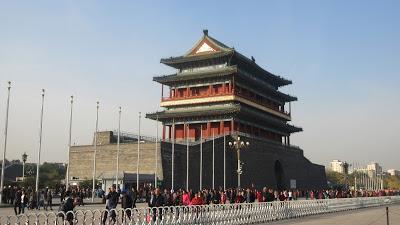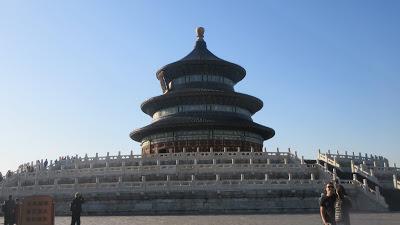 Good for a half day trip, nice place to walk around in and soak in the culture and history. Click here for more information: Temple of Heaven.
Other places of interest:
Forbidden City
Beihai Park
Wangfujing
Nanluoguxiang
Lama Temple
Olympic Park
Around the City
Exploring Beijing is easy because of the city's extensive subway and bus networks. You can easily find some tourist attractions because they're either right next to a subway station or a couple of minutes away. There are English signs that guide tourists who don't understand Mandarin. Fare starts at CNY3 up to CNY6, and then an extra CNY2 for every extra 20km.
How to Get to Beijing
There are regular direct flights from many cities around the world to Beijing. Flights from Manila are also frequent. The city is also connected to other parts of China by rail and bus; you can check
Trip.com
for schedules and bookings.
Get In and Out of the Airport
Beijing Capital Airport is easy to get in and out of.
By Airport Express Train
The ticket costs CNY25, you can board the train from:
2F of No.2 Parking Lot in T2 (Capital Airport)
2F of No.3 Parking Lot in T3 (Capital Airport)
To get to downtown Beijing or the subway close to your accommodation alight at Sanyuanqiao Subway Station (you can exit here if this is the stop closest to your hotel) then switch to Line 10 to Dongzhimen. The latter is connected to subway Lines 2 and 13; you can then proceed to your stop or exit here.
The first train that leaves T3 for downtown is 6:22AM and the last one's at 22:52PM
The first train that leaves T2 for downtown is 6:36AM and the last one's at 23:10PM

If you're going to the airport from downtown:
The first train departing Dongzhimen leaves at 6:00AM and the last one's at 22:30PM
The first train departing Sanyuanqiao leaves at 6:04AM and the last one's at 22:34PM
*The schedules may change
By Taxi
You can take a taxi directly to your destination; the fare is around CNY100 to CNY150
By Airport Shuttle
There are regular buses that travel to and from the airport. There are several stops, depending on where you want to go. The fare is around CNY20 to CNY30. Click here: Airport Shuttle Schedules and Stops.
Best Time to Visit
Beijing has four seasons and temperatures throughout the year vary. You can visit the capital at any time, but it will depend on your weather preference. Most of the rain comes in the months of June to August. The coldest month is January with daily temperatures below zero on average. The best time to visit would be from September to November (autumn season) with the coolness just right. Bring appropriate clothing for the season of you visit.
Where to Stay
I stayed in hostels during my visit, they were Happy Dragon Saga Youth Hostel and Downtown Backpacker's (in Nanluoguxiang). Both were nice and had a traveler vibe to them. Happy Dragon has its own bar and restaurant which was a plus, but food was expensive (like in other hostels of the same ilk I've been to in China). There are plenty of options in Beijing, regardless of your budget.
Expenses
Here's a breakdown of the expenses I incurred during my trip. Beijing was part of a bigger trip that included Mongolia so there are items here that you may not need to spend on for your upcoming visit.
Everything's in Chinese Yuan unless otherwise stated.
134 - Beijing to Jiningnan overnight hard sleeper train
43.5 - Hard seat ticket from Jiningnan to Erlian
40 - Transportation
70 - 1 night Happy Dragon Saga Youth Hostel (dorm bed)
100 - 1 night Downtown Backpacker's (dorm bed)
220.2 - Foods
34 - Temple of Heaven entrance fee
40 - Summer Palace entrance fee
60 - Great Wall Mutianyu Section entrance fee and shuttle
268.5 - Overnight train ticket to Suzhou hard sleeper
1010.2 - Total