The Brooklyn Bridge was built in 1882 and has connected the New York cities of Manhattan and Brooklyn ever since. Famously known for being one of the world's oldest and longest suspension bridges, the Brooklyn Bridge is a major tourist attraction because of its raised pedestrian walkway that allows people to cross the East river by foot. The walk across the bridge is very scenic because it's where the best views of Brooklyn and Manhattan can be witnessed.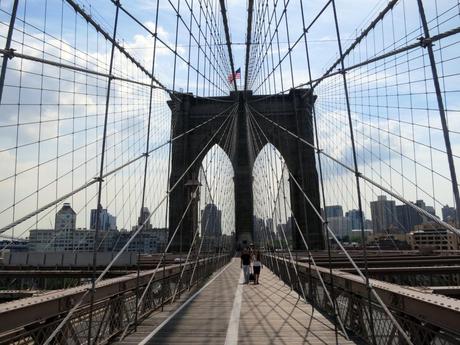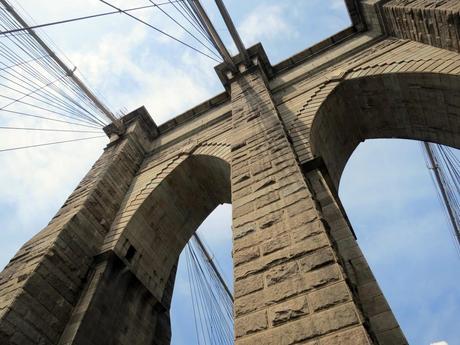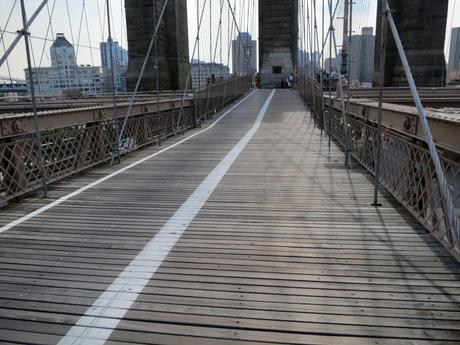 Pedestrian walkway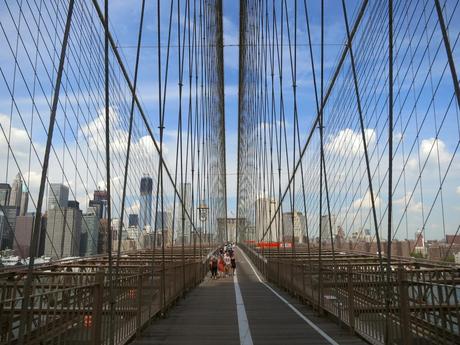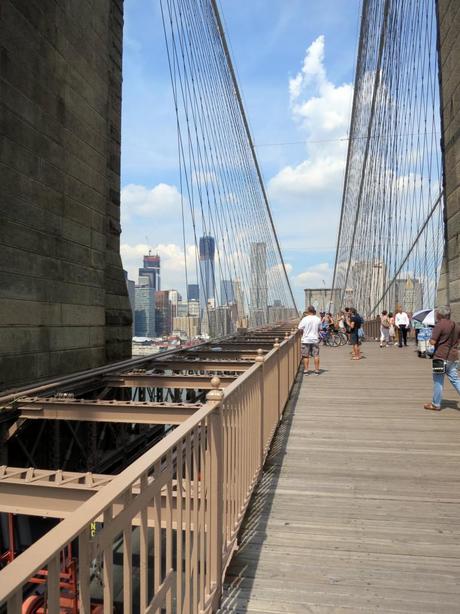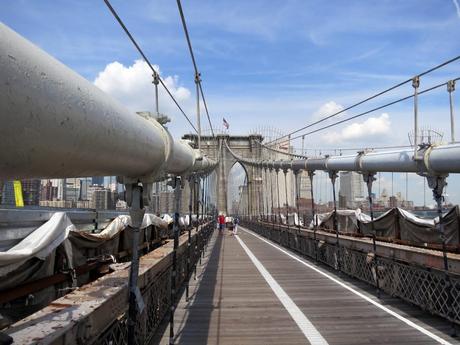 Up to 1950, the Brooklyn Bridge had public streetcars running through its two center lanes. These streetcars would transport passengers back and forth from Downtown Brooklyn to Manhattan. After this service was retired, the bridge was altered to support the six lanes of traffic that it still uses today.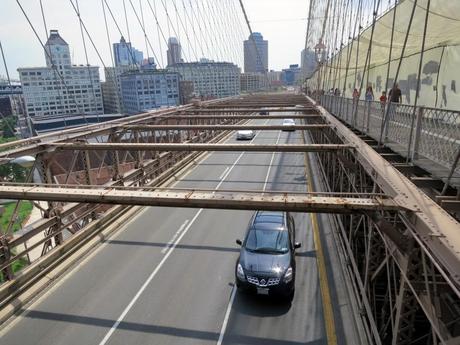 I found it neat how one side of the Brooklyn Bridge overlooks the busy and metropolitan Manhattan, whereas the other side overlooks the quiet and residential Brooklyn.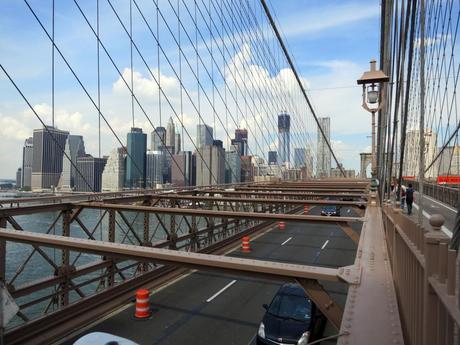 View of Manhattan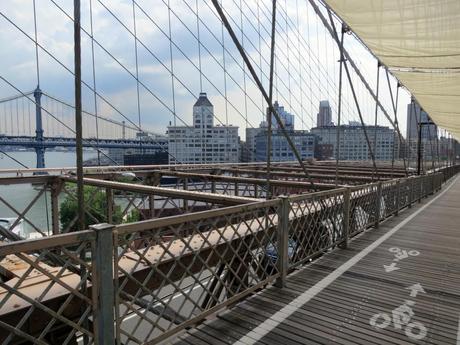 View of Brooklyn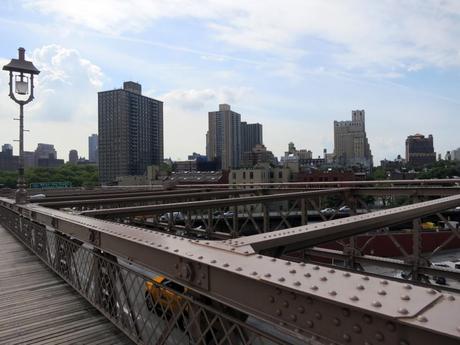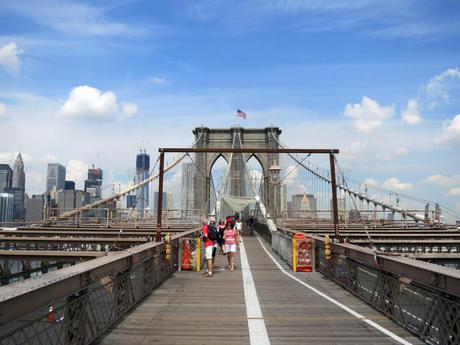 Thanks for reading, and please comment or click "Like" below to show your support!