Traveling is a fantastic way to broaden your horizons. Wherever you go you are presented with the opportunity to learn about and experience a new culture. Not to mention the fact that you get to see some truly wonderful sights and enjoy experiences that will stay with you for a lifetime.
During your travels, you will come across all sorts of situations. Sadly, all too often, you will find people in need of help. No society is perfect, so people get left behind and need a helping hand. In many cases, you can do something to assist. There are lots of ways you can combine traveling with charity work. Here are a few suggestions.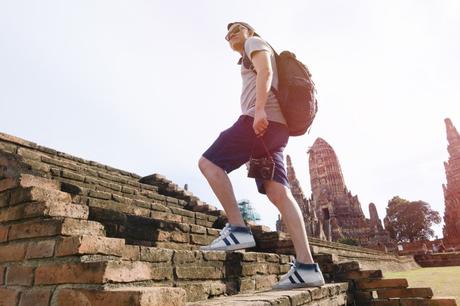 Do a charity challenge
For the more adventurous among you, specialist travel firms like www.kandooadventures.com provide a way for travelers to take exciting trips while taking exciting trips. They, and a few other firms, regularly organize and run charity challenges. This can be anything from hiking to Everest Base Camp to climbing Kilimanjaro.
Usually, these are group trips, but it is sometimes possible for private individuals to take up places. This opens up the chance for you to earn money for a charity that is particularly close to your hear.
Volunteer Trips
If you want to travel to some of the more remote and unusual parts of the world volunteer trips can work. People who are a bit isolated can benefit from the fact that charities, aid agencies are there to help. You get to see new and very different places and really make a difference to the people who live there. Again, there are specialist travel firms out there that arrange these trips. This organization is one of them.
Every year, they send thousands of people to numerous locations to help with all kinds of projects. Most travelers can find something that appeals to them. For example, you could volunteer to teach English in a remote spot or help to dig a well build infrastructure or be involved in an archaeological project in Peru.
Help out as you go
Of course, if you see someone in need you can always help out as you go. This approach works, but it is wise to do this sensitively. If someone is in immediate need, by all means, offer practical assistance straight away. For example, buy them a meal. If you want to help out more be guided by those who are already assisting. Once you better understand the issues faced by the people you are helping you will be better able to render more effective assistance.
Spread the word
If you come across people who are struggling with specific issues you can potentially be very helpful to them. Often, you can help them to spread the word about what is happening to them and raise awareness of their plight. Again, you need to be careful before doing this. It is important to properly understand the issue and not to break any laws while helping. You do not want to be arrested in a foreign country. Plus, you will not be able to offer effective assistance to anyone from a jail cell.
Helping people as you travel is a great idea. It builds understanding and helps to pull us all closer together as well as opens you up to new experiences and ideas. So, if you are not currently traveling in this way it is well worth considering doing so at some point in the future.