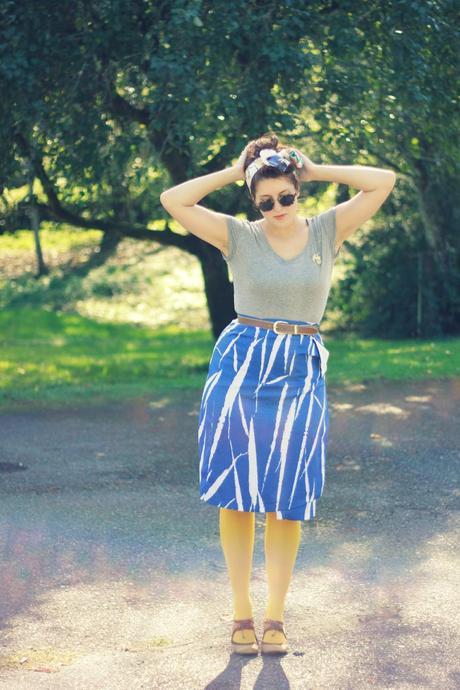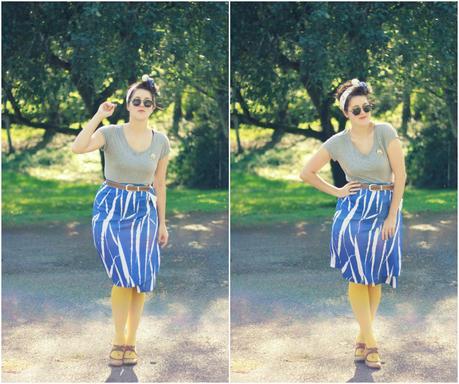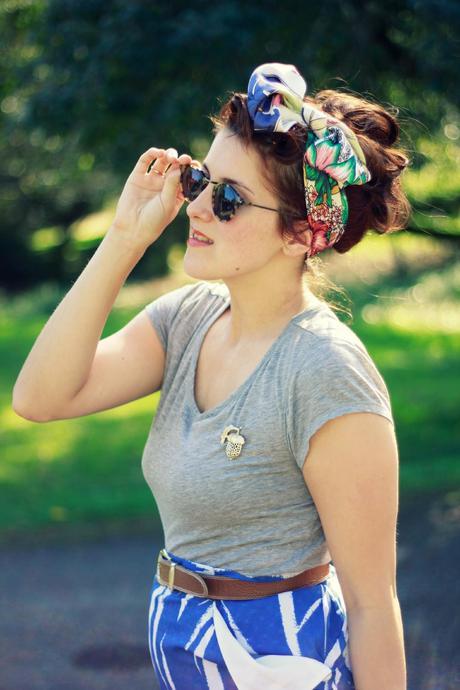 One of the reasons I try to blog every day is so that I actually get dressed every day. I'm not going to lie: if you don't see a blog post, that means I'm spending the day in my yoga pants and this tee shirt. But recently, my husband jokingly said "One of these days, I'm going to throw away your yoga pants" and I realized it's nice for him to see me actually dressed every day… and it's good for me, too.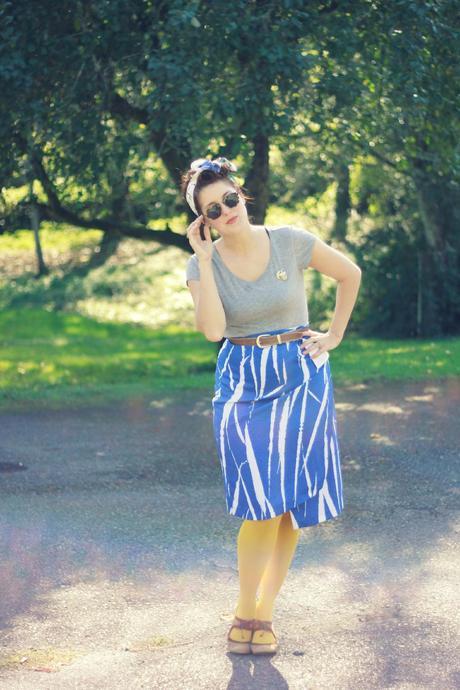 When I'm dressed, I feel a little bit more motivated to do things around the house; tidy up, get dinner ready on time, be generally more productive… but sans real clothes, I just feel lazy. Like I'm sick and can bum around on the couch while Asa plays on the floor.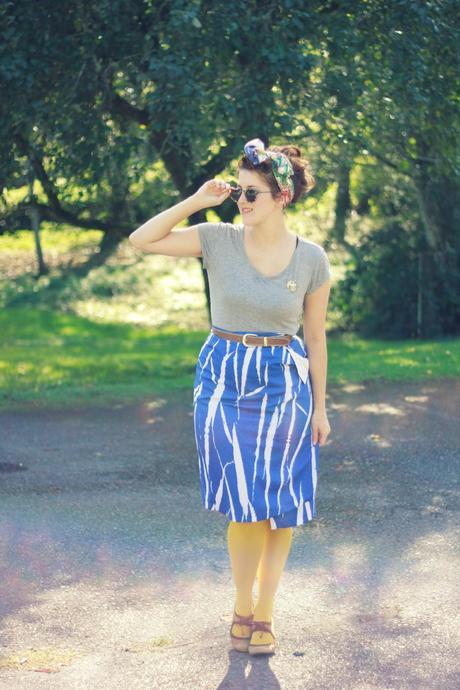 Before the baby, I vowed I would never be a mom who got caught in the trap of comfy pants and boring tees every day; I would, I told myself, make the effort to get dressed even if I didn't feel like it. Even if I gained a lot of weight, or was tired, or whatever reason I might get for not wanting to get dressed. For myself, for my husband, for my kids when they began to remember, I was going to be a well-dressed (but practically dressed) mom.
But then I had the baby, and for the first few weeks I really couldn't wear anything else due to discomfort and general tiredness. And then it became routine. Get up, put on tee and yoga pants, go about my day, and before you know it, my husband is home and I haven't even washed my face.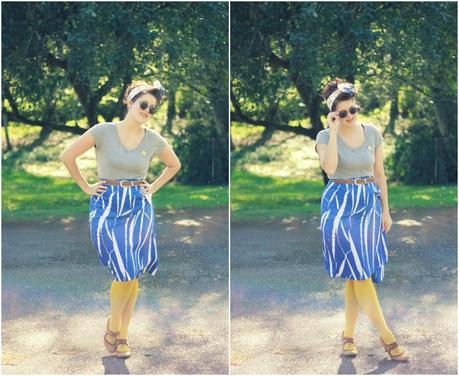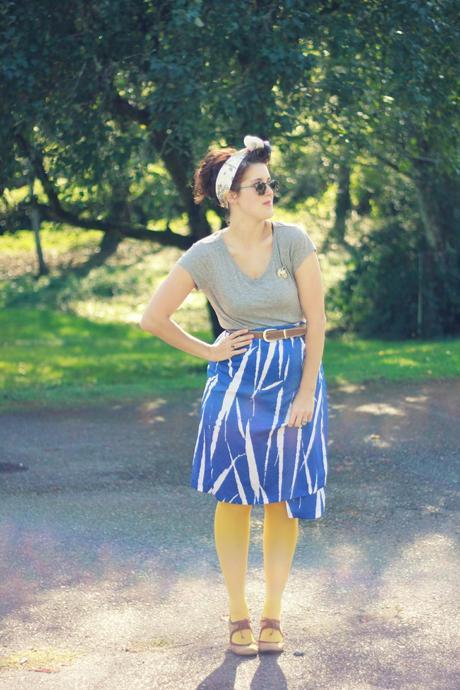 The problem with daily blogging, though, is that I don't always have anything good to say to go along with a post.
So you might be seeing more blog posts with less words (and probably less pictures. I'll admit, I'm a picture junkie. I think it has to do with being a photographer. That's what we'll pretend, anyway.) Unless you guys have subjects you want me to talk about. More stories of my past (which is not that crazy, but it's interesting sometimes) or things I deal with in being a mom… I don't know. Tell me something to blog about, and I'll blog about it.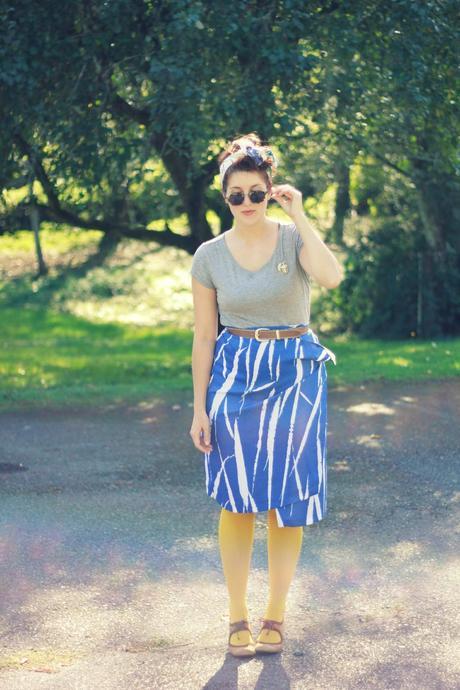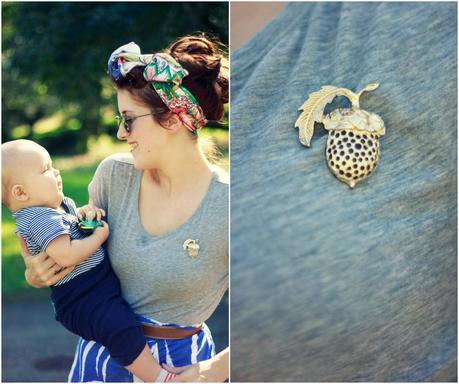 In other news, I found a dead owl in the driveway, and now I am sad. I've never seen one outside of the zoo, so to find one prostrate on the pavement… sigh. Is it weird that part of me was like "Oh, I could take it to a taxidermist!"?
Yeah. I would totally love a taxidermy owl in my house. Not going to lie.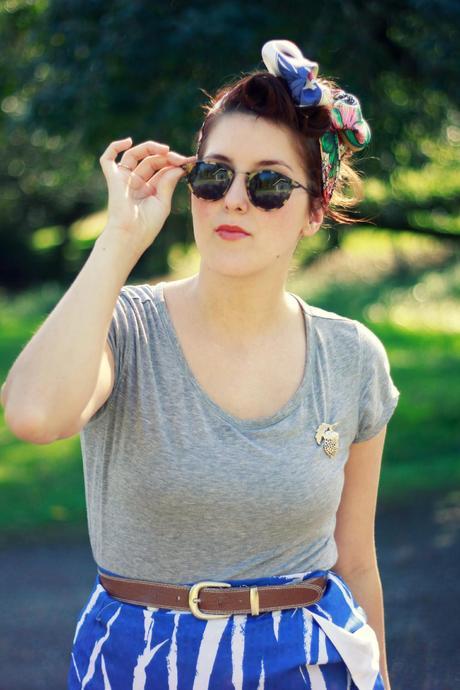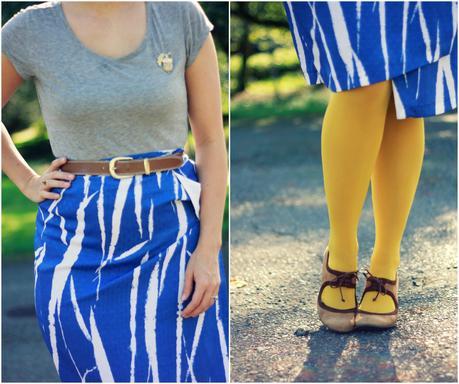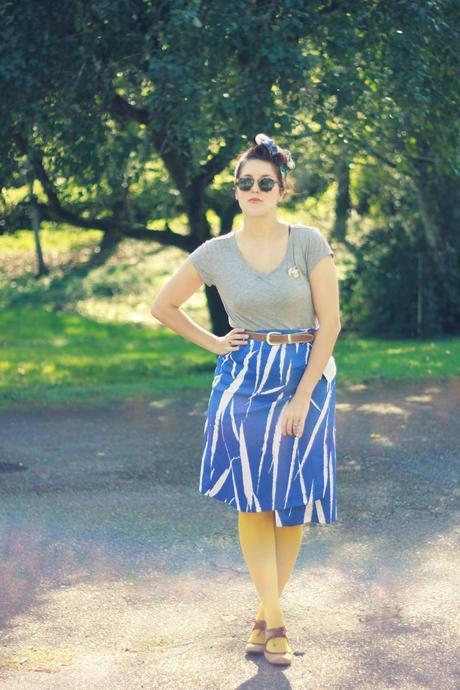 Vintage skirt, available here | shirt, belt, brooch, scarf, and shoes, thrifted | sunglasses, vintage | tights, Target
I hope you are all having a good week! So far it's rained, it's been hot, and it's been misty, and I don't even know how to get dressed most days. I'm borrowing from my Etsy shop as you can see, because I love this skirt and I wish it fit me perfectly. But my hips are just slightly too wide for it– if yours are less than 42″, it would be perfect on you.
Happy Thursday!

Bloglovin|Chictopia|Facebook|Twitter|Pinterest|Instagram|Fiction Press