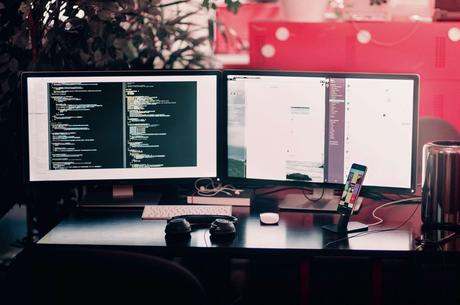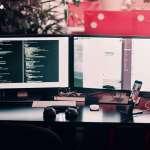 With the sudden onset of the COVID19 pandemic, governments across the globe enforced lockdowns and mandated social distancing policies. Needless to say, the global economy plunged into a huge recession and many lost their jobs overnight.
Businesses from every industry shifted to remote work policy for ensuring the health and safety of their employees. In this scenario it has become crucial to ensure productivity of work in order to stay afloat and survive this crisis. Let's look at how the pandemic has transformed the global work culture:
Higher adoption of technology:
If anything, the COVID-19 pandemic has made us leverage the power of technology now more than ever. Not that people weren't making the most of tech tools earlier, but there were certain businesses, especially startups who didn't feel the need to invest in them until now.
For instance, there is a high demand for the best video conferencing software to conduct virtual meetings in order to manage remote workforce. Managers have maximized their use of project management software to effectively plan, assign and monitor work being done by remote employees.
Reduced need for a physical office:
The pandemic has forced us to rethink our working style and made us question the need for everyday transit to a location in order to do our job. After all, there are various tools available now to ensure work is being done successfully even from the comfort of our home. 
This has led to many companies completely shifting to the remote work culture and giving up the idea of having a dedicated physical office. It has helped in lowering business costs as there is no need to pay rents or even buy office furniture.
Increased awareness of employee well-being:
This is definitely a very positive change. The pandemic has made organizations throughout the world more aware of the importance of prioritizing employee mental health. Not only is this a much-needed change for the global work culture, but also conducive towards building a more supportive work environment.
Employers and managers are putting in efforts to increase employee engagement by paying more attention to employee satisfaction. This has also led to higher recognition of companies that motivate, support and retain employees.
This crisis has helped several organizations realize the importance of investing in employee development. Businesses need skilled employees now more than ever to quickly adjust to the ongoing situation and achieve business goals.
There has been an increased adoption of eLearning courses to deliver training to remote employees to help them acquire new skills. This has turned out to be beneficial for the employees as they have become more productive, and for organizations too as it has increased the employee retention rate.
Better work-life balance:
With increased importance being given to employee welfare, there is a noticeable change in employee loyalty towards their respective organizations. This has led to a reduction in absenteeism which has helped improve the work efficiency.
Additionally, employees now have more time to spend with their family as they are saving a lot of time that was earlier invested on traveling to work. They have higher autonomy on the way they schedule their day which helps them feel more in control. This has led to employees building a better work-life balance for themselves.
Conclusion:
Companies are focusing more on building a more authentic work culture that gives equal importance to employee performance and employee satisfaction. There is a greater appreciation of employee achievements and increased awareness of struggles being endured by an employee. All in all, there is a lot of good in this bad situation.
Featured Image by Free-Photos from Pixabay