Whilst transferring your money will be at the bottom of a very long list of admin tasks you need to do when moving overseas. It can be crucial in order to keep ahead of the cost that your relocation will entail, especially if you are working in a country have elected to stay in.
However, before you begin to make your initial transfers you will need to complete a number of bureaucratic and logistical tasks before your international transfer can be made.
Complete a walkthrough of your new town a city
Whilst many will consider moving overseas a brave step without prior knowledge of the area it can be a recipe for disaster. It's always worth spending a week or two at least in the proposed location in order to ensure you and your new potential home are compatible.
It will also provide you with a flavor of how far your salary will go and ensure the cost of living isn't above your means. It will also allow you to get in touch with local expats and hear both the positives and negatives of the local lifestyle. Numerous online groups such as Meetup will help guide you through the pros and cons of a potential move.
If your company aren't providing a rental property or international school, it will also afford you the opportunity to do some worthwhile research and select a suitable property and schooling for any children joining you overseas.
Obtaining the appropriate visas
The vast majority of countries will require you and your family to apply for visas. It is often a time-consuming process which can be complicated with trips to embassies being frequent. The process can be simplified if you are relocating to work for an established company that has a presence in the country; typically, they will have already acquired experience of the process and will almost certainly be able to assist or advise.
In many cases you will need sponsorship in the new country which is typically provided by the company you work or will for; put simply, the larger the company and its resources in the country the easier this process should be.
Specialist skillsets are often looked on favourably so this can be a huge plus when looking to relocate to a country that is needing certain skillsets and expats with the right CV's are welcomed.
If you aren't traveling alone your family will need to be included in your visa application process. Every country has a different criterion and many expat visa applications will not allow spouses to work. If your spouse needs to work it is worth taking advice from your company or visa agent to ensure your partner has the ability to work once you arrive.
Your child's schooling
If you work for a multinational or sizable company, they will almost certainly have ties with a local international school, especially if schooling is part of a pre-agreed relocation package. Regardless your future colleagues will almost certainly be able to provide some insight into reputable place to school your children.
If however, this route isn't fruitful the pre-discussed Meet up or expat social groups members will almost certainly be able to advise, especially if in a significantly sized city.
Shipping your belongings overseas
Once many of the formalities of your move have been arranged and you know when you will live and where your children will be schooled you will need to send their and your own belongings. Sourcing a suitable shipping or removal company will be key in ensuring that your property arrives in a timely and intact fashion.
Companies such as Santa FE offer near-global coverage and facilitate thousands of expat relocation a year. Clients benefit from 47 global offices making the return trip just as easy, they have been facilitating expat relocations for over 120 years.
If required they also offer storage facilities as well as a visa service for those who haven't the time to arrange themselves.
Setting up an overseas bank account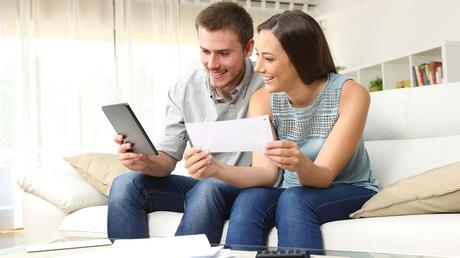 Before you are looking at either transferring your money as an expat or arranging your salary transfer it's advisable to open a bank account to suitable your requirements. Many tier 1 institution offer an expat focus product allowing clients to manage their funds online. Whilst the bank will also allow you to make free or competitively priced transfers a Currencies Direct will have a much more proactive approach to your transfers and be much more keenly priced saving money and time on your international payments.
Transferring money internationally as an expat
Once your expat bank account is set up you will transfer money to and from your account. This may relate to your initial installation cost, property rental or salary transfers. Getting an account set up is typically fuss-free and once you made your initial enquiry the money transfer company will advise on any required documentation. Your account will typically be activated in a few hours and you can make your first transfer the same day.
Your international money transfer provider account can be used to receive your monthly salary, make rent payments or facilitate larger transfer overseas. Providers such as Currencies Direct work with wallet technology, allowing you to hold both your base currency and foreign currency online and transfer money at your convenience.
If you also have a regular UK income you can also arrange direct debit to be transferred regularly at your convenience.