I think we all know the equation, don't we? Every tall pretty girl wants to be a model.  Every model wants to become an actress. Every actress desires, at some point, to move behind the camera in some capacity. Well while there can't be that many actresses that will achieve 'Walk of Fame' stardom, there are gaggles of models, some mildly and some hugely successful, that can further their acclaim by not reading scripts or going on castings of a different genre. It would stand to reason that some models, like many of those actresses, like the nature of their jobs. Tantamount to acting and the screen is modeling and the clothing, so wouldn't it be natural to see a model create a successful clothing line? Well to Romanitza Claudia Iovan it's natural and she's shown she has the knack to turn her experience and talent into profit.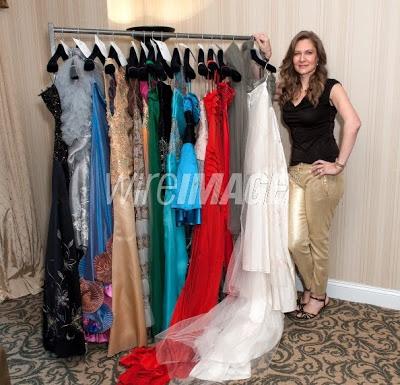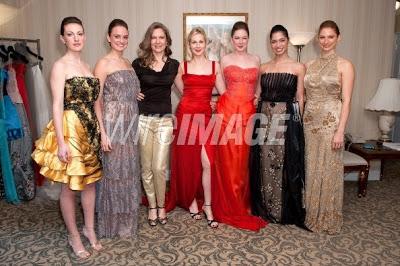 Experience? Definitely! Ms. Iovan was a Romanian model who decided to put her money and skill into the very thing that made her who she is. She understands that fashion, outside of all the pretty clothes and smoke and mirror glamour, is a business. Models are transacted in that business for their bodies and faces the same way clothing is transacted in the business to create fantasies, legacies and bottom lines. So in 1991 Ms. Iovan focused less on getting into Vogue and more on getting into the Financial Times and started the House of Romanitza. Focusing primarily on pristine gowns with a penchant towards couture, she has utilized her heightened sense of decadence to create a successful business with a core following and has become one of the most successful Romanian fashion designers today.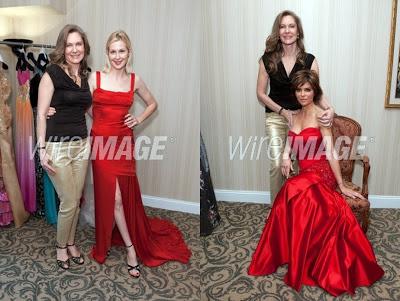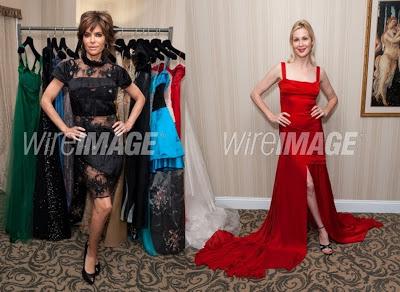 Having done couture fashion weeks and intimate designer showcases between New York and Budapest, the fanciful styles of the House of Romanitza are making strong strides in conquering the high fashion markets on both sides of the Atlantic. Her latest collection of gowns continue to showcase what makes the House of Romanitza praised by celebrities like Lisa Rinna, Kelly Rutherford and socialites worldwide. Gowns like the Golden Butterfly and the Silver Dream made from the most beautiful of lace, silk and embroidered tulle create works of wearable art while while satisfying the need for immaculate construction and a creation that makes a bold statement. My particular favorite is the house's Allegra dress, inspired by Cirque Du Soliel and brought to brilliant vibrancy with a hot pink bodice and tri-colored hand-embroidered silk skirt.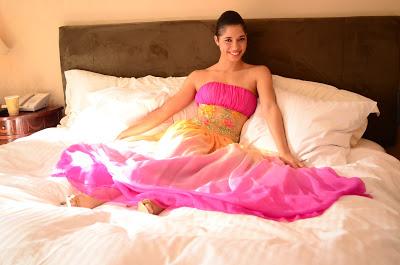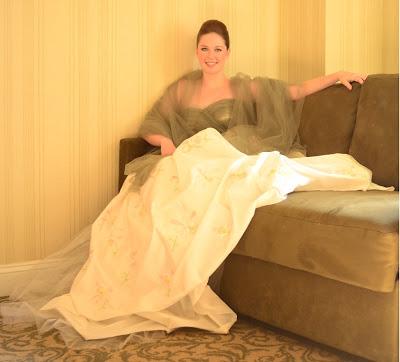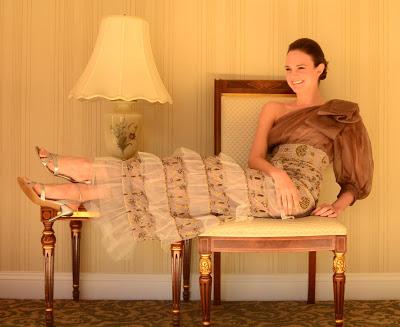 What makes The House of Romanitza a house to recognize is that fact that the gowns the house creates and the way in which they are presented to the clients are speaking to their needs for elegance and wearability within the reaches of plausible luxury.  These are gowns that are cut for the bodies of real women who want to wear gowns rather than lend their bodies to experiments in dressmaking.
Wireimage photos by D Dipasupil