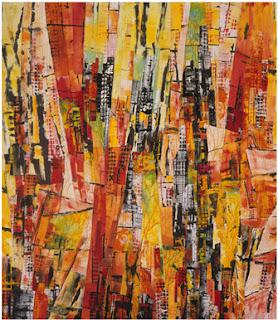 Wendy has agreat job that makes her good money. Her boss has just offered her a promotionthat comes with a sizeable bonus, a generous pay raise, and increased benefits,including a company car. All she has to do is sign the contract tomorrowmorning.
The only problem is that Wendy is a Merger. She unknowingly merges herpersonal life with her work life. She sometimes ends up sleeping at the office aftera late night of work, and she piles her work on the kitchen counter and bedsidetable. She works from home when she can and often eats breakfast and dinner inher office. 
This promotion is irrelevant to Wendy's workload, because she livesher job 24-7. What the boss sees as commitment is indistinguishable fromdisorganization and a lack of planning. Although getting extra money forfilling a new position would be nice for her, she probably won't enjoy thefatter paycheck, because all she does is work. Why does she have to be such a workaholic?
According to traitMarker, Wendy has over 18 different ways to draw a healthierline between work and her personal life. Right now, Wendy's dominant strain isfighting with the supportive and reserve strains of her traitMark. Wendy is noteven thinking about managing herself, not to mention anyone else. That'sbecause Wendy's dominant tendency wants to merge the things that managementotherwise separates.