January 27, 2017
Trailers You Might Have Missed (Nov 28 – Dec 4)

Life and Other Disasters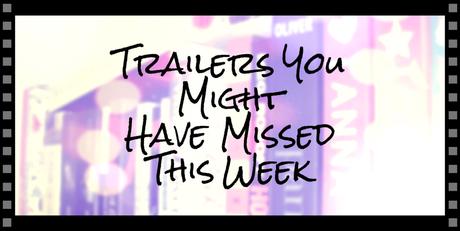 This week was exhausting, especially toady. So, it is late, I am beat, these are the trailers I found!
Movies
Guardians of the Galaxy Vol. 2
I LOVE THIS SO MUCH ALREADY!
The Mummy (Teaser)
This doesn't have anything to do with the previous Mummy franchise, right? Because Tom Cruise would not fit into that.
Sleight
It's MAGIC!
The Shack
I have not read the book. I have no opinion about it. I actually had to google that stuff to understand the trailer.
TV Shows
Riverdale
This show looks like book aesthetics strung together to create motion. I wanna watch it!
Sherlock (Season 4)
This better be good considering the wait.
Emerald City
It's coming soon and it doesn't look anything like Oz, but whatevs.
Nashville (Season 5)
So, I guess Juliette won't die … right?
Big Little Lies
Uhm, that cast does not look like a TV show kind…
View original post 17 more words
Written by
Vikas Acharya
Posted in

blogger