Alright, it has been a long time coming for another trailer posting special, so here you go.  I got a handful of trailers that are getting me pumped, either because they are thought provoking or downright ridiculous.  In any case, take a look and get excited!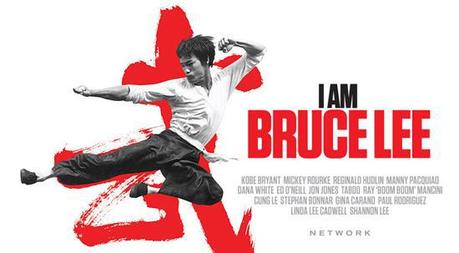 I Am Bruce Lee
I feel like I don't need to explain this one.  It's a suedo documentary on Bruce Lee and the wake of his teachings that have resonated with pop culture and Hollywood, decades after his death.  It's a compilation of celebrities and athletes talking about the effect that watching Bruce Lee has had on their lives.  While it is a bit full of themselves to latch on to Bruce Lee, it's still interesting to see what sort of influence Bruce Lee has on the landscape of pop culture or even his presence in everyday life.  Also, it's Bruce Lee, so don't think too hard about this.  This is a television special for Spike TV, but I will damned if I don't even bring this up.
Finding North
An appropriate selection since I am doing a month long documentary writing blitz for the upcoming True/False Fest.  An eye opening film that take aim at the fact that we as a nation, with our many fast food joints, television channels devoted to food and ongoing media highlight of starving kids in other nations, that one in four American children are going hungry everyday.  An indepth look at the politics and organizations that are trying to get something done about the hunger issue in America, AMERICA for fuck's sake.  This is also done by the people who have brought us Waiting for "Superman" and Food, Inc.
The Forgiveness of Blood
This new blood feud movie by director Joshua Marston, looks to have all the trappings of his first outing Maria Full of Grace.  If you have never seen Maria Full of Grace, that is a must as the film is a gorgeous depiction of drug mules from Colombia.  This new film is about a blood feud between an Albanian family and criminals, which looks intense and a deep view on the current state of order in Albania.  There is one thing that Marston does well and that  is utilizing young actors to convey difficult themes and hardship.  Their young faces and fresh ideals are battered down with such strong conflicts that breakdown and irrational decisions they make seem all the more natural.  Everything I have been reading about this movie is nothing but praise and I am excited to see it released at a local theater.
The Hunter
All I am going to say is, Willem Dafoe as a mercenary hunter on the trail of a supposedly extinct rare tiger, being caught up in a web of death and being hunted already has me in the theater.  I don't need to go further because it's Willem Dafoe.  The trailer is so well done and effective that you feel a bit tense watching it unfold with only a bit of story being told.  It's also great to see Sam Neill in a movie role which only feeds into my need to see this movie.
Advertisement