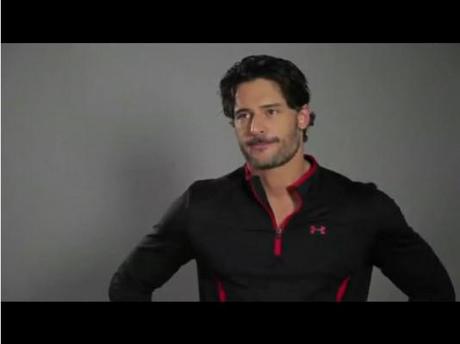 True Blood's Joe Manganiello is to be in a short film called "MOST LIKELY" which started as a stage play called "SKIRTS & FLIRTS" by Gloria Calderon Kellett.  This popular monologue show had a sold out run in Los Angeles and a short sold out run in New York.
In this series of short films, the graduates from Lincoln High School discover that their adult lives are still curiously intertwined. The first one being shot is Joe's, THE CHICK MAGNET where Joe plays a personal trainer who used to be fat in high school.
The goal of the project is to bring the stage to the screen. Even though each monologue would act as it's own "short", should they get enough funding, the filmmakers can shoot all of the monologues and turn it into a webseries to share with the public. New actors and monologues have been added since the stage show with an amazing group of talented people involved.
Please help them make this happen. Each short costs about $5000 to produce. So, while the fundraising goal is $5000, that will truly only help shoot the first film. So, the audience, gets to dictate how many of these get produced.
Click below to see a sample from this project that includes Joe:
Visit their site to see how you can help continue this work.