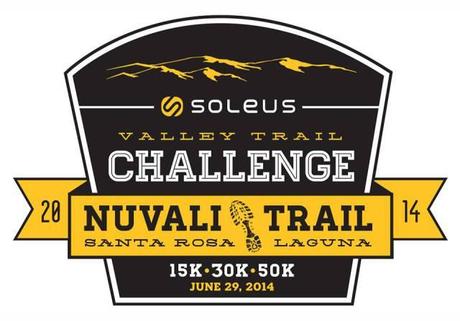 SOLEUS VALLEY TRAIL CHALLENGE
June 29, 2014
Nuvali Trail, Sta. Rosa Laguna
15K/30K/50K
Organizer: FrontRUNNER
Registration Fees:
15k (300 slots) – 750.00 pesos
30k (400 slots) – 1000.00 pesos
50k (300 slots) – 1500.00 pesos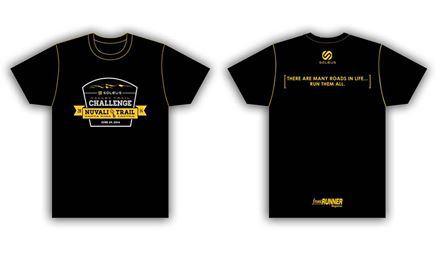 - Swag: Event shirt, Sling bag and Finisher's Medal, Post-race meal and drinks
- (Part of registration fees will go the HERO FOUNDATION).
- Registration starts on April 16 and ends June 1, 2014. Limited slots only. Registration may end earlier if all slots are filled up.
- This means there will be NO onsite registration/extension. Please do not call the Race Director to request for an extension.
- 15k Start: 5:00 AM, Cutoff time THREE hours, 3:00:00 (RFID Timing)
- 30k Start: 4:30 AM, Cut-off time SIX hours, 6:00:00 (RFID Timing)
- 50k Start: 4:00 AM, Cut-off time TEN hours, 10:00:00 (25-Kilometer Cutoff, 5:00:00 Hours. Runners not able to meet this deadline will be declared as DNF and be brought back to the finish line.) (RFID Timing)

For those who have done the marathon, don't you think it's time to test your feet for an ultra marathon? And for those who simply love the outdoors

, a 15- and 30-kilometer category awaits you.
And for all those who had their trail or ultra marathon baptism of fire in the same event last year, you are all once again cordially invited by frontRUNNER Magazine, Ang Pambansang Babasahin ng Mananakbong Pilipino, to the 2014 Soleus Valley Trail Challenge that will be held on June 29, 2014 at Nuvali, Sta Rosa, Laguna.
The route is generally runner-friendly, having a rolling but mostly flat terrain (single and double track dirt roads), and only around 5% will consist of concrete roads. This route offers reprieve from constant pounding on hard surfaces. It is an out and back course with the start and finish lines situated in the vicinity of The Fields Clubhouse. The course will bring runners to the peripheries of the NUVALI complex which will offer participants majestic views that only nature and NUVALI can offer.
And in the true tradition of trail and ultra running, this race will be a no frills, all thrills event where runners, despite the presence of aid stations, are strongly advised to be self-contained and sufficient, meaning, runners are strongly advised to carry their own headlamps/flashlights, hydration kits and nutrition supplies.
Additionally, it is also recommended that they bring their own first aid kit (cotton balls, antiseptic solution, band aid strips and anti-biotic ointment).
Experience the peace and serenity of your run without the distractions of the usual pre- and post-race noise and fanfare.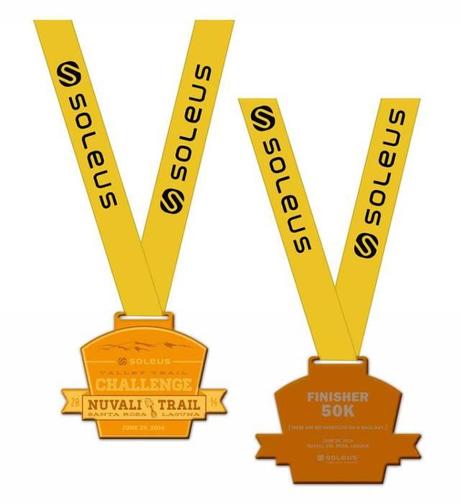 REGISTRATION PROCEDURES:
1. Bank Deposit: HARDCORE PUBLISHING HOUSE, INC. BPI 2371 0034 71
2. Print your name, shirt size and distance on the deposit slip together with your signed and duly accomplished registration form and waiver (see form below)
3. Scan and email to soleus [email protected] You will receive an acknowledgement thereafter. Please do NOT post on facebook.
4. Incomplete details on deposit slip will not be honored.
5. For inquiries please email [email protected]
RACE KIT CLAIMING:
June 6, 7 & 8 (Fri-Sun) from 10am to 7pm
100 Miles Cafe / Gallilea Events Place
Forte Pointe Bldg., 28th Street
Bonifacio Global City
RACE BRIEFING:
June 6 F(Fri) at 6pm
June 7 & 8 (Sat & Sun) at 2pm
100 Miles Cafe / Gallilea Events Place
Forte Pointe Bldg., 28th Street
Bonifacio Global City


16.033333
120.550000