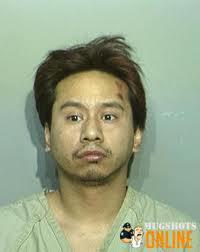 CBS Philly reports
A 26-year-old drug dealing dad from Kensington has pleaded guilty to offenses that led to the accidental shooting death of his four-year-old son in July of last year.
Defendant Javier Merle, a previously convicted drug dealer, admitted today that he was selling drugs from his house when he stashed some heroin and a nine-millimeter gun in the couch before going outside during a disturbance.
His son and namesake, little Javier, was left inside with the gun and accidentally shot himself in the face. When police arrived, the boy was dead.
Philadelphia prosecutor Lorraine Donnelly says the family not only didn't cooperate, they tampered with evidence.
"The family got rid of the loaded gun before the police arrived so they would not get in trouble," she tells KYW Newsradio.  "Police and detectives worked very diligently to recover that gun. They received an anonymous tip the following day at about 9pm and found that gun in an abandoned car."
You see, it's not enough to just let your kid find a gun and shoot himself in order for proper charges to be brought, you also need to be a heroin dealer and tamper with the evidence.
Every day we see cases in which parental negligence is overlooked because it was "just an accident."  But when you mess with the police, then you're sure to be held accountable.
What's your opinion?  Please leave a comment.