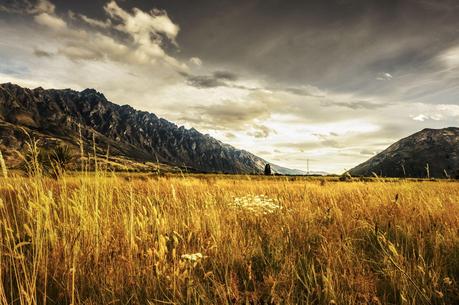 The Remarkables, Queenstown
After our city-shock in Christchurch we spent three days on a climbing trip with another two Auckland friends in Queenstown and Wanaka. The highway from Christchurch starts off quite boring, cutting through endless flat fields, but as soon as you get closer to the mountains it is super amazing. The hills get higher and the rocky and snowy peaks come into sight. We drove past the beautiful blue lakes of Tekapo and Pukaki, with amazing views on the mountains on the background. The highway crosses several deep valleys, always allowing great views on every side. The high peaks covered in white are amazing and the weather was all nice and clear for us.

Climbing is amazing in both Wanaka and Queenstown, though much easier accessible from Wanaka – the rocks where basically next to the road! We had heaps of fun and got to see some stunning places from a higher perspective. Thanks to Takashi and Petr for the awesome trip and photos!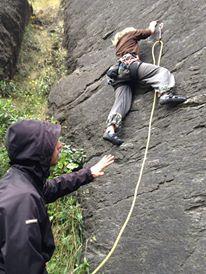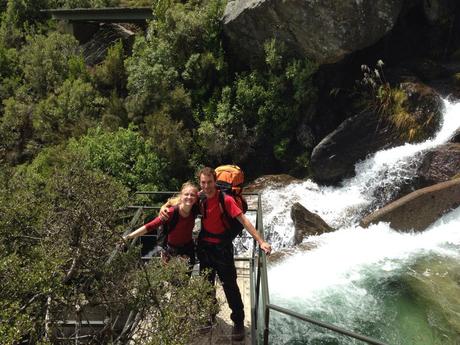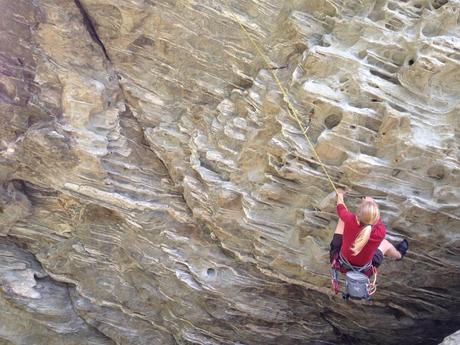 From Wanaka we also drove the long gravel road towards Mt Aspiring. Sadly, the weather turned on us and we couldn't get really close to the Mountain. The road crosses thousands of small fords and with too much rain you can easily get trapped up there. We still got some nice misty mountain views out of it, aside from the many wooly white friends we made on the way. Really authentic kiwi, this road, you can't go far without a herd of sheep or cows blocking the way :)