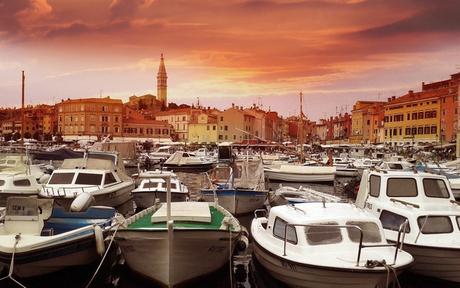 If you love to visit small, intimate places with great food, historical sites and an amazing atmosphere, every road will lead you to do a tour of Poreč.
Located on the biggest peninsula in Croatia called Istria, this fascinating town is a perfect destination for those who want to explore nature on foot, without having to think about cars and buses.
You can get to Istria easily from any other Croatian city. So, it doesn't matter if you're in Split or Dubrovnik - Poreč is just a couple of hours away!
Come with us on an unforgettable Poreč tour and find out what to see, where to stay, what to eat, and many other useful tips!
Scenic destinations
With so many sunny days, perfect for laying around on the beach, visiting Poreč is best during summer.
Two main guides to this town are its main streets - Cardo maximus and Decumanus. Just by walking through you can start realizing you're about to witness something beautiful.
The most iconic place to visit in Poreč is Euphrasius basilica. It was built in the 6th century and since 1997 it has been protected by UNESCO!
According to the old records, Poreč used to have 11 towers. Today, you can see three of them - Pentagonal, Norther and Round Tower, all built in the 15th century.
Walking further around the city you can see a Baroque Palace which is today being used by Heritage Museum, and a Gothic Palace, a two-storey stone building.
Don't worry, that's not all! For real history-lovers, there's plenty of content yet to explore - Marafor Square, Romanesque House, Vergotini Palace and Istrian Assembly Hall!
Tour of Poreč: Hidden gems
Believe it or not, Poreč is home to many caves and other natural wonders. If you're looking for something new to experience, this may be a great way to do it!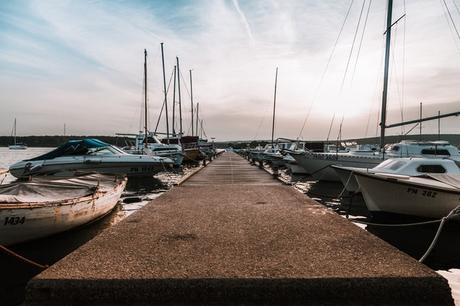 Baredine Cave opens a door for an unexplored, mystical world of nature. This is a treasure chest, which has been developing for thousands of years, offers you a chance to visit the underground world. It is often included in tourist tours and sightseeing.
A safe tourist path allows you to visit another cave, Mramornica. Well-known among the locals, it is becoming a must-see part of tourist tours, which can be seen by their names engraved on the walls!
Finally, the Kingdom of Festini Cave is located in the heart of Istria, near the Festini village. To make it accessible, they made safe paths in the interior.
Except for caves, from Poreč you can get to many other natural beauties.
The one you shouldn't skip is Brijuni National Park. 14 islands and islets are famous for being home to many unusual animal species, such as zebras and llamas.
Daily trips
A tour of Poreč is a perfect starting point wherever you decide to go, whether it's continental or coastal Istria.
Pula, Rovinj, Rabac, Umag and Pazin are among the most popular tourist destinations on the mainland.
Also, if you like rare and special scenes, you should pack your bags and drive to Lim Fjord. Don't worry, it's not really a fjord, but it was named after its shape which resembles a fjord.
However, the real beauty of Istria can be witnessed from the islands, for example from Brijuni.
If you want to explore even more of Croatia, sign up for a daily trip to Plitvice National Park!
Art and culture
Thanks to hundreds of years behind the city, Poreč is a cultural and artistic centre.
Many visual artists today present their work through group exhibitions, such as Annale and Profutura.
However, the main place to visit if you're interested in art is the Zuccato Gallery, which offers you an opportunity to witness a unique combination of various styles!
Museums
The oldest museum in Istria is located here, in Poreč! Poreč Heritage Museum was founded in 1883 and is hosted by the Baroque Palace.
It contains collections of the culture and history of Poreč and the surrounding area. At the moment, it is a proud owner of more than 15 000 artefacts merged into 41 collections!
They are presented in five sections - history, cultural history, gallery, archaeology and ethnography.
Except for the Poreč Heritage Museum, there's a Museum of Church Art near the Euphrasian basilica.
It is a part of a Bishop's Palace, built in the 6th century. The Museum has it all in one place - paintings, sculptures, monuments and mosaics!
Gastronomy
Food, finally! A beautiful, creative and unique domestic dishes are waiting for you in many restaurants in and around Poreč!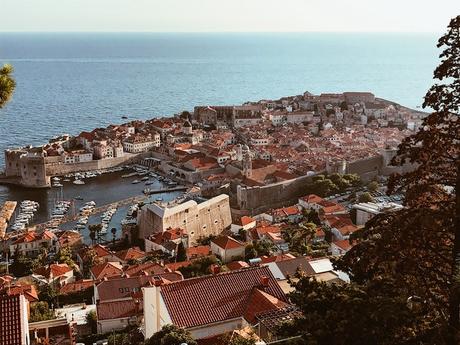 Fish, shellfish, prosciutto, truffles... sounds good? They're even better in combination with Istrian wines - Chardonnay, Pinot, Malvazija, Merlot, Cabernet Sauvignon and Teran!
If you're ready for the adventure, visit restaurants Hrast, Korta, Arlen or L'insolito, or taverns Monte Rosso, Agrolaguna, Rina and Kvartin.
Real treats for wine lovers are wine roads in which you can escape from the crowd and take a day off in vineyards and wine cellars.
Your journey starts in Višnjan, about 15 kilometres from Poreč. From there, the vineyards gracefully descend towards the shore.
If you turn from Višnjan to the other direction, you can end up in winegrowing hills and cellars!
Where to stay?
To round up your experience, you should take the time to find perfect accommodation in Istria.
Luckily, it offers you many beautiful villas near the beach, hotels and apartments.
The most popular hotels are Valamar, Materada, Albatros and Mediteran. On the other hand, Pical, Astra, Rona Volta and Bellevue are perfect getaway apartments that will make you feel like you're home!
Final words
To sum things up, visiting Poreč is always worth every second of it. In fact, visiting any place in Croatia is worth it.
Whether you're coming to Croatia for two hours, one day, one week or you're so in love with it that you've decided to find a new home in one of the cities, such as Zadar, Split or Dubrovnik, make sure you don't skip visiting Istria.
Full of surprises and hidden gems, this peninsula offers something for everybody!
There's nothing left for you to do but to pack your bags and head out on an adventure.
It's time for all your wishes to come true - start exploring life!