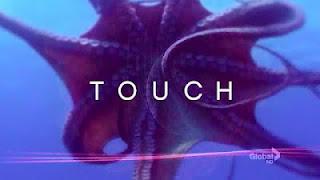 Another week, another lesson on how we all are connected between each other. This time Jake tells us that
human beings are hard-wired with the impulses to share our ideas and the desire to know we've been heard, it's all part of our need for community. That's why we're constantly sending out signals and signs and why look for them from other people. We're always waiting for messages. Hoping for connection. And if we haven't received a message, it doesn't always mean it hasn't been sent to us. Sometimes it means we haven't been listening hard enough
.
This time we see sadness in Martin's eyes we he learns that there is no possibility of finding any remains of his late wife, who tragically died in the events of September 11, the most sad and tragic event in the history of the United States (in my opinion). Finding any remains of his wife was important for him, to find closure and finally mourn her the way he needed.
The events from this episode somehow link Martin's wife to Bobby Ariza, a bike messenger who used to know Sarah in the summer of 2001, and brings back Randall Meade- the mysterious guy from the first episode who won the lottery but is not sure he is worthy of he has got, Abdul and Tarik, also introduced to us in the first episode, they fought to get an oven for their parents so they could some money and live decently. Abdul seemed to be in good terms with american troops in Iraq and lands his friend Tarik an audition for his rock band but Tarik's band seems to have some technical problems and look for help from an american guy.
There was an ambush for the american troops and the happy accident that Tarik and his band encountered due to faulty voltage indicators that Abdul received from the american guy led to the salvation of the two
wounded
solders that managed to escape from the ambush they were in.
It wouldn't have happened if it weren't for Jake who trying to get his kite somehow knew how to meddle with the satellite dish responsible for sending the (wrong) message to Abdul and that later saved american troops' lives. But it also gave Bobby a chance to repay Sarah's kindness, who took time to help him study for GED and later get the much wanted promotion bu saving Jake's life.
Randall, still remains an enigma for me, he blames himself for letting Sarah to die in one the towers but something tells me it is not his fault, it left us wanting more and i hope we find out soon.
It was another compelling episode that gave me time to rethink how the world functions, realize that some accidents are not accident after all. It is a long way to go but I feel I'm becoming more optimistic and hopeful for the future, there is more for me and Jake convinced me of that.
"
In spite of all our communication technology, no invention is as effective as the sound of the human voice. When we hear a human voice, we instinctively want to listen, in the hopes of understanding it. Even when the speaker is searching for the right words to say. Even when all we hear is yelling, or crying, or singing. That's because the human voice resonates differently from anything else in the world. That's why we can hear a singer's voice over the sound of a full orchestra. We will always hear the singer, no matter what else surrounds it.
"
1 + 1 = 3 is what Sarah used to say about the birth of Jake, three makes a family.
Next week in Touch.
What did you think of this episode ?
<a href="http://polldaddy.com/poll/6114590/">Rate this episode.</a>
Feedback wanted.