Tory Burch by far is one of my favorite female designers. Not only does she make great bags, clothes, shoes, etc... but her foundation empowers women entrepreneurs.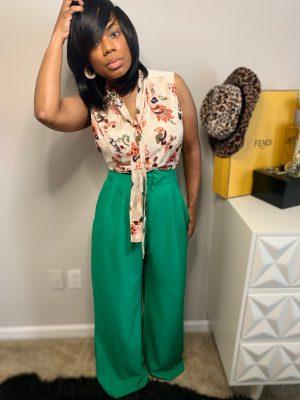 So, when you wear anything from her collection, you're supporting women and that's something that I care about.
For my birthday in July my amazing daughter gifted me with a new bag and blouse (seen in pic) from her summer collection, and I wore the blouse on Sunday as my daughter and I spent some quality time together doing mother/daughter stuff. Which is usually shopping, brunching, sharing decorating ideas, or taking pics while she gives me advice on how to pose.
This Sunday we spent time having lunch together and attempting to watch Ratchet on Netflix, but it was a bit much for us, so we turned it off and got back to watching Girlfriends.
Anyway back to my blouse. It normally retails for $174.00 but as part of the brands fall event, it's been marked down to $99.
How are your Sunday's spent now that we're in the middle of a pandemic?