Toronto Fashion Week is always an exciting time, but after seeing a multitude of shows, it can really wear down your energy. Being backstage, however, is always a thrill because there's always something going on, each working in their own independent way. Clouds of hairspray hang low in the air while models play musical chairs from waiting, to hair, then on to make-up. Bloggers tap ferociously on their iPhones to get out their next tweet behind a full array of TV interviews taking place with the designers. No matter how chaotic it gets or how late my next interview is running, I always try to take in the sights and sounds of the backstage environment in a moment of calm. Here are some of my backstage photos from this week.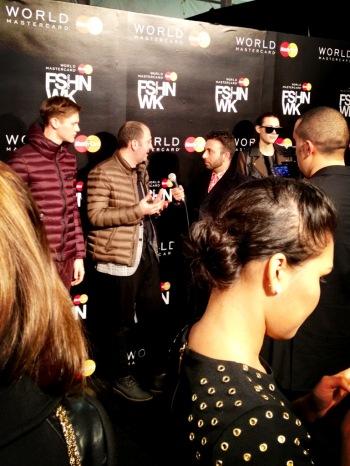 Soia & Kyo designer, Ilan Elfassy, gives an interview to media backstage flanked by two models fresh off of his Toronto Fashion Week runway presentation.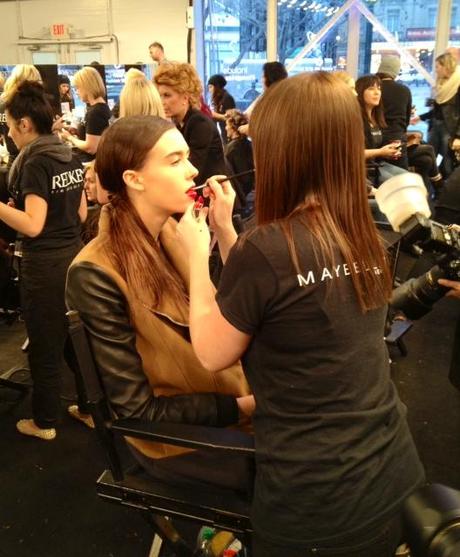 A model with her hair ready to go is now in the make-up chair in preparation for the VAWK Fall/Winter 2013 presentation at Toronto Fashion Week.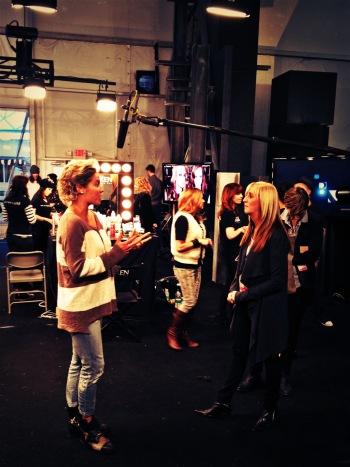 Emmy nominated dancer and choreographer, Stacey Tookey, gives an interview a few hours before her catwalk debut at The Heart Truth Fashion Show.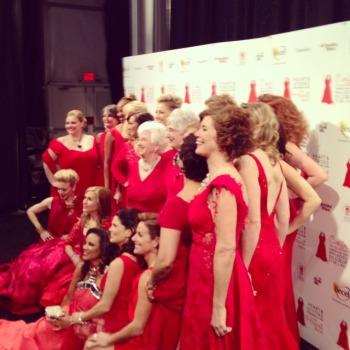 Post The Heart Truth Fashion Show, models including figure skater Jamie Sale, actresses Lauren Holly and Sonja Smits, eTalk's Traci Melchor, and 91 year old Model of Health, Gladys Wenger, pose for photos wih full smiles. 
It really is a wonder how everything comes together at the right moment. They don't call it organized chaos for nothing.