Tori Spelling's Baby Bump Bikini: Love it or Leave it
Tuesday, June 5, 2012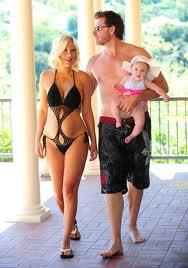 I saw these photos of Tori Spelling whose pregnant with her fourth child on Showbiz Tonight recently. She's wearing a crocheted string monokini and Sanuk Yoga Mat sandals. I was shocked though, that they were criticizing how she looked.
One of the guests on the show was Jackee, who most of us know as Lisa from Sister Sister which starred the twins Tia and Tamera Mowry. Jackee said that the photo looks nice from her head to her waist but her thighs doesn't look good. She even went on to say that it looks as though she may have had the picture photoshopped.
 Now Jackee's comments really irked me. Tori Spelling is a PREGNANT woman. You can't pick apart a photo of any pregnant woman, especially if you're doing that to point out flaws. Now I agree that if the photos were in fact photoshopped that she shouldn't be acting as if that's how her body looks, But as far as we know this is really her body. The photos was taken in her backyard at her Memorial Day barbeque.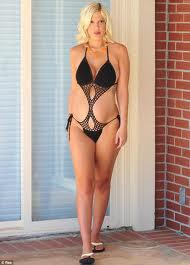 So going on the assumption that these are authentic photos I think it looks amazing. I'm all for flaunting the baby bump and this bikini does just that. When your pregnant you don't need to hide your baby bump under layers of fabric. Be proud that you've been blessed with such a wonderful experience and flaunt it.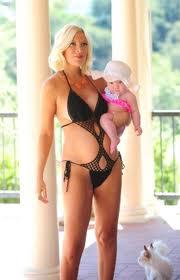 Now I'd love to hear what you ladies have to say. Do you love Tori Spelling's bikini baby bump or should we just leave it? Leave a comment below letting me know your thoughts and please follow Rock Me Fabulous on twitter