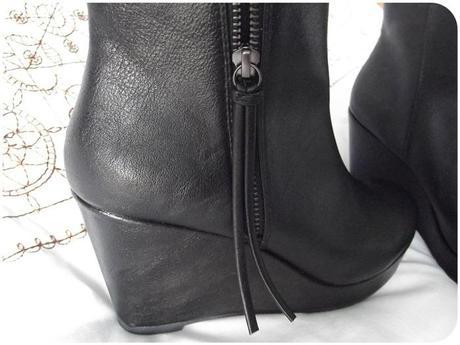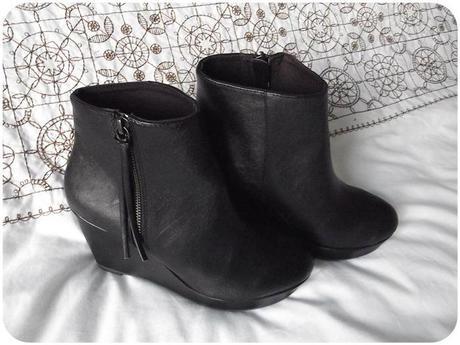 Boots - £50 at Topshop
I copied off Lily with these beauties after she said she wore these quite often, straight away I thought 'well they must be comfy otherwise why would she wear them all the time?' , and yes, they are extremely comfy. Or they would be if I got them in the right size. I must be a size 5 and a half as the 5 were too small, but the 6 were too baggy and looked less attractive. So, in the style of Joey Essex, I got the size smaller as they look much better and I'm sure they will stretch. I mean, who wants shoes hanging off their feet anyway? Not me. I am clearly just trying to convince myself that I did not waste fifty pounds. The sole is rubber so there is no worry of falling over and the heel is really small once you take away the platform –not literally- and is the perfect height for my fragile arthritic legs and ankles. Currently, I have my heating on blasting but it is so windy outside that cold wind keeps coming through the fire making the room chilly again, boo!
Hope you are all safe inside the house during these gale force winds! Has everyone had a nice day?