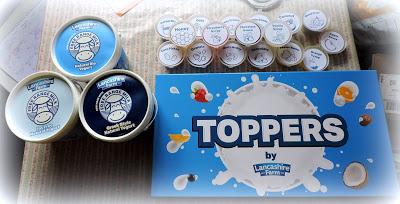 I got a package in the post the other day from Lancashire Farm Dairies.  Inside was a tasty Breakfast Game  called Toppers!   We love yogurt in this house, and are always looking for new ways to enjoy it.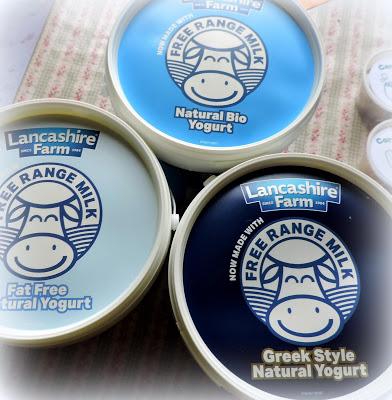 Lancashire Farm Dairies produce some of the tastiest natural yogurts.  Fat Free Natural, Natural Bio, and Greek Style Natural.  All are thick and creamy and delicious.  The aim of the game is to help you choose how you are going to enjoy your morning yogurt feast!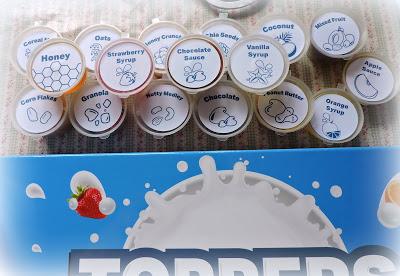 Included with the game was a variety of toppings and syrups . . .  chocolate chips, granola, cornflakes, honey, applesauce, etc.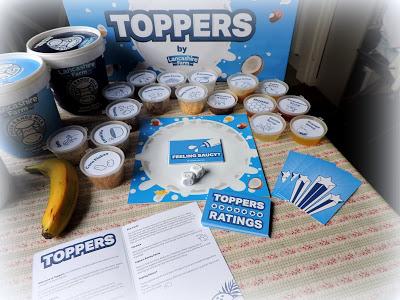 It came with everything we needed to create our breakfast in a fun and unsual way. If you have ever opened your refrigerator door and stared blankly into the deep space that is your fridge, trying to decide what to have this fun game was a great way to dispel the mystery!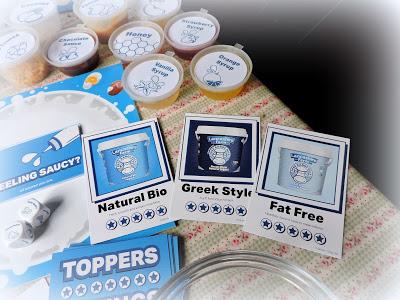 First up . . . decide which one of these creamy delicious yogurts I was going to indulge in.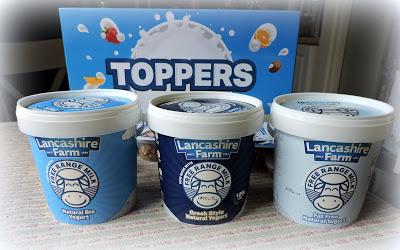 Natural Bio - bringing together British milk with a pair of Bio-Live cultures. 
Greek Style - thick and creamy with a flavor that is just as happy with sweet things as it is with savoury. 
Fat Free - a healthier alternative to their regular yogurt, 0% fat but still tasting rich and creamy.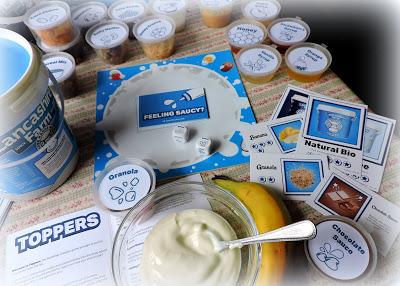 To be honest, it was really hard to choose one!  They are all pretty decadent tasting and so creamy.  I finally chose the Natural Bio.  I need all the help with my digestion and tummy cultures that I can get!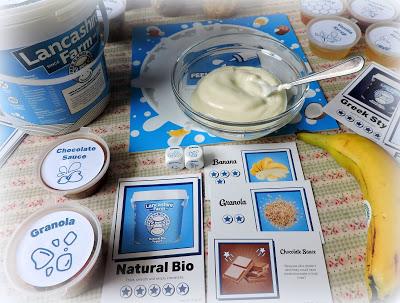 That done I had to roll the dice and pick what I was going to have on it.   I got banana and granola.  YUM!  There were toppers card included which showed me how many calories were in each serving as well as its own tastiness rating!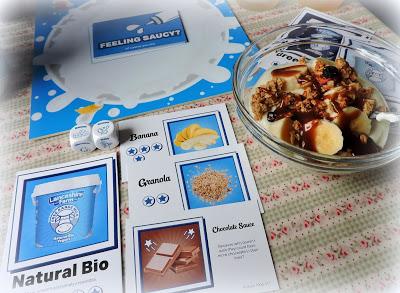 There were also Saucy Cards, help in getting you to decide on an extra tasty saucy topping.  Yay!  I got chocolate sauce!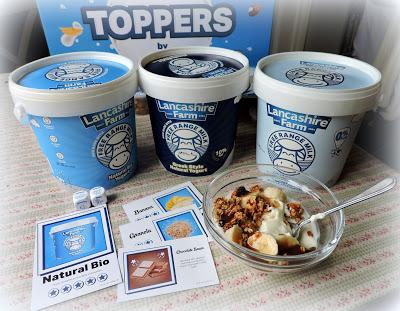 And so that is what I enjoyed . . .  a tasty bowl of  creamy rich Natural Bio, topped with a tasty granola, some sliced banana and for the icing on top, chocolate sauce!  It went down a real treat!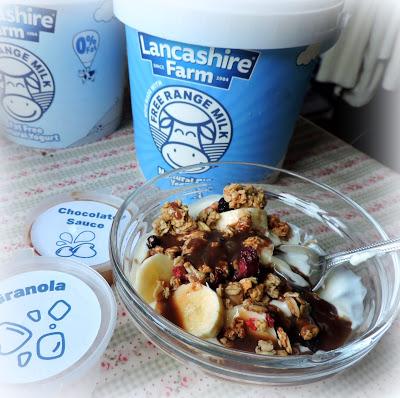 Doesn't that look really delicious!!  I can tell you that it truly was.  Now what will I have tomorrow???  I think I'll let the dice decide!  I felt a bit like Sheldon Cooper  from The Big Bang Theory when I said that!  Do you remember the episode where he decided to let the dice make all his decisions for him?  Sooo funny!  Except that this wasn't funny, just delicious! 
Lancashire Farm has been making delicious high quality natural yogurts made with locally sourced ingredients since 1984!  Great lengths are taken to ensure that each pot meets their high standards of qulaity and flavour, having been tested again and again to further ensure that each pot brings you that same delicious taste.  Award winning and Lancashire based, do be sure to check out their page where you can read all about their different varieties of yoghurt, flavoured and otherwise,  recipes you can use, as well as the ethos and integrity of its production! 
Follow them on InstagramFollow them on FacebookFollow them on Twitter