If you're new here, you may want to subscribe to my RSS feed or sign up for my weekly newsletter. Thanks for visiting!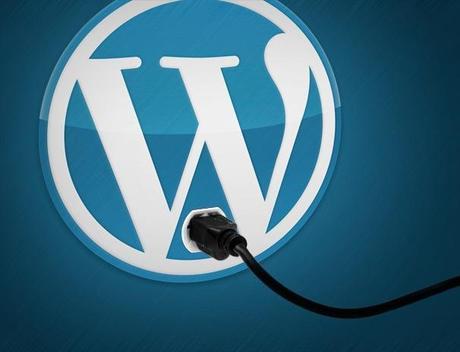 Top WordPress Plugins
Versatility is definitely one of the best features of WordPress. Because WP is an open source content management system, anyone is free to develop their own themes, widgets and WordPress plugins exclusively for this system. Furthermore, they can make those available for anyone on the web. While many of these tools are useful only for very specific tasks, some plugins are very flexible and can be used by anyone wishing to extend their website's functionality and improve their visitors' experience.
E-Commerce WordPress Plugins
E-commerce plugins allow you to add e-commerce functionality without going into the HTML source code. Most of the best rated shopping carts for WordPress are very easy-to-install and use. Furthermore, they can be used with any WordPress theme. Below are some of the most popular e-commerce WordPress plugins:
Ready! E-commerce WordPress Plugin
Free versions of these WordPress plugins will perfectly cater the needs of a simple e-shop. However, in order to take advantage of the advanced e-commerce features, you have to purchase their premium plans.
SEO WordPress Plugins
Search engine optimization WordPress plugins will help you improve the appearance of your blog both to the search engines and your visitors (by providing better search results). There are multi-functional and specialized SEO WordPress plugins. When installing WordPress plugins ensure they won't conflict with the other active plugins. When it comes to SEO WordPress plugins the clear winners are:
These are all-in-one SEO WordPress plugins. Aside from these, you may want to try WP Social SEO Booster or Yoast Breadcrumbs. However, you should remember that these WordPress plugins will be useful only in case you have a well-thought-out optimization strategy.
Comment WordPress Plugins
Comment plugins will help you improve your website through fighting spam comments and encouraging you real visitors creating nicer-looking comments. Below I will cover three best-rated comment WordPress plugins. To find even more awesome plugins, you may visit the official library of WordPress plugins.
CommentLuv (affiliate link). This is probably the most popular comment plugin in the blogosphere. It can instantly increase the number of your commenters. It allows your visitors to post links to their latest articles automatically: this plugins uses your commenters' URLs to go to their blogs and return with a titled link to their last article. What not to luv about it

?
'Did You Pass Math?' Plugin. As a rule, antispam feature comes with many other versatile WordPress plugins (Akismet, for instance), and thus, there is no need to install it separately. However, in case your blog lacks an antispam tool, Did You Pass Math is one of the best options. It asks the commenter to resolve a simple math task ('What is the sum of 1 and 2', for instance). This plugin is free.
Edit Comments XT. With this plugin you will enable your commenters to edit their own comments after publishing. By default, the commenters can edit their comments within 30 minutes after they push the Submit button. However, if needed, you can set your own time frame on the plugin's options page.
The author of this post is Alex. He enjoys discovering useful tools for website optimization and hopes this post will help you make your blog more functional and professionally-looking. Contact him on Twitter to ask a question or just to say hello

.