Desiring to take the 'next big leap' in the global commercial domain in the profile of e-commerce during this year? Then vital it is for you to offer each upcoming customer an authentically state-of-art UX.
And what criterions define that? Well, according to a well-known and professional website design agency Singapore, the 'smartened' consumers of 2019 do not arrive into an e-commerce domain with the mere expectation to shop and pay.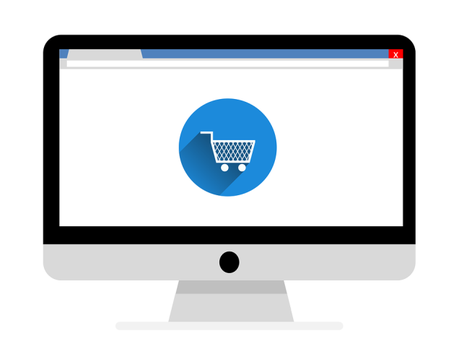 What they wish for is a dynamic journey that not only allows them to avail the 'best bargain' from you but delights them with optimum quotients of
convenience
transparency
professionalism
swiftness
Stands important too the guarantee of security all throughout this 'journey'.
And to fulfill these expectations, simplifying, slickening and smartening the entire UI module of own domain prevail as the three prime aspects for you to focus over.
Latest Web Designing Styles that Can Aid
In the outlook of the international e-commerce experts, when it comes to devising a UI for an electronic shopping portal in the present year, the following factors rank high in their bucket list –
Effortless and Secured Operation for the Customers
One-of-a-Kind Site Layout
Readily Progress able Navigation Route with Zero or Minimum Distractions
The inclusion of Widgets that 'help' with Purchase Decisions
Custom-Making Each Customer's Journey As Much As Possible
Emphasizing upon Conversion-Generating Designing Hacks
And based upon this checklist, the under-mentioned trends appear as the most preferred tools of web designers across the borders for structuring UI of today's every electronic shopping portal.
Sticky Style of Navigation
As claim the designing head of Vision Web Creations, the current year is the time to bid adieu to the Hamburger Menu.
Not the perfect choice to offer upscale UX, this definite browsing pattern is getting increasingly replaced by the Tab-based or Sticky way of surfing.
The Tab-style browsing module helps e-commerce to offer each customer the most wholesome search facility by –
Giving them a clear-cut idea of how to progress through the navigational route
Tactically placing menu categories at the top, bottom and side edges of the landing pages in the order of importance
Immediate access to any zone of the portal
Synchronizing the principal navigational links with the second and tertiary links in a crystal-clear and hierarchical fashion ruling out confusion and 'overload' of choices
Catering the 'Search' option within a content, perk of flipping within it and switching between contents without the agony of page reloading
In fact, the inherent usefulness of Sticky surfing has brought home to businesses about 30% productive increase on 'clicks' over their menu categories.
Bold and Bright Lay Out
As opines an ace and professional website design agency Singapore, when it is the need to design the e-commerce theme, 2019 is all about being colorful and emphatic.
The millennial population desires to view something with an 'Oomph' factor, which makes a mark in mind, makes it easy to understand 'what's the story' and kindles up the wish to buy.
Endeavor to Give Them that Through –
bigger-dimension graphics with lots of color in play
unconventionally large typography forms
glossy effects to that point of saturation that 'locks up' attention
an ingenious blend of depth shadow style and parallax scrolling for upholding vital Call-to-Actions
card layouts for Home Page and announcing about up-to-date stocks, flash sales and special discounts
broken grid and asymmetry, both of which via unique shapes and textures 'guide' a customer to land at your domain's USP sections
Detailed and Stylized Product Descriptions
What reveals one Google study is that over 52% of e-commerce shoppers are less likely to come back to a brand following a bad experience over its digital store.
And witnessing insufficient product information or having to undergo lots of 'back and forth'-s for knowing 'what I am buying' come up as prime aspects of a really bad UX.
Rule out such agonies from hampering your domain's UX standard by resorting to the Hover Effect display style in union with 360° visibility, so that :
from specs to price and a brief summary and from color options to the size chart and EMI options, everything is right in front of the consumers' eyes
the entire purchase journey gets paced up since the 'chore' of swapping amidst category indexes and product page is ruled out
portal's bounce rate gets decreased as, within the shortest span of time, users can determine 'what to buy'
The zooming carousel pattern with diverse 'to click' touch points can also become your fittest 'hack' for exhibiting merchandises and making them instantly accessible in a truly dynamic pattern.
Choosing one pro web design agency helps you a lot to accomplish real-time dynamic product presentation.
 Customization Based Upon AI as
in accordance with Gartner, a personalized UI, which is able to 'detect' customer's purpose can heighten your profits by a 15% pace
for over 60% of digital shoppers, a custom-made UX plays a vital part in their final purchase decision
customer acquisition of retail e-commerce (s) almost doubles-up, when returning users are presented with product suggestions based upon previous browsing details, tailor-made offers, and purchase information
around 93% of reputed e-commerce establishments have accomplished a serious increase in own conversion rates by offering customized purchase journey
So Resort To –
machine learning and data analysis of upcoming traffic
fine-tune own shop's UI with aspects of age, gender, shop-time behaviors
thus being more 'up close and personal' with each shopper and therein securing the business's prosperousness.
Non-Interruptive and Smooth Experience Through
an upscale standard Responsive framework that allows your customers to actualize a perfect cross-channel journey starting from phone/PCs and ending over the Voice Assistant or tablet
about 85% of regular e-commerce consumers prefer to complete own shopping endeavors by an omnichannel manner
Multi-channel customers tend to spend 3X more than their single-channel counterparts)
UI's attunement with Voice technology and instantly connecting buyers to their pursuit – save from typo errors and the boredom of scrolling on and on through pages
more progressive Chatbots that can flawlessly archive past chat sessions and navigational behaviors, predict individual requisites from those and thereby strengthen the possibility of lead generation for you
Commit to these cutting-edge web designing tactics and prepare own e-commerce for the nearest future, when, as projects the Guardian, UX quality will outweigh price and product standard as the key factor for your advancement.
1.352083
103.819836
Advertisements