Many people think buying a home that's already built limits them when it comes to adding character and that if a home is on the plainer side, it's too expensive to "dress it up" with architectural details.
However, that's not always the case. You can do more than you think to add some pizazz to your home without doing costly structural work or putting in big extensions. Here are some ideas on how to add more character to your home with architectural design.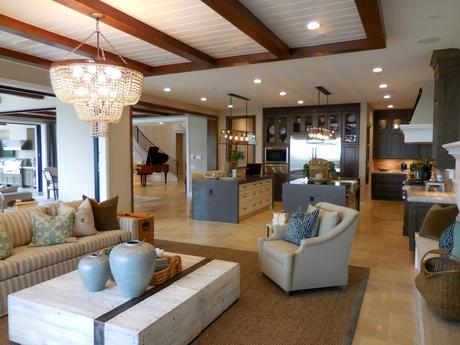 Photo credit: Pexels
Firstly, you can let the walls of your home take center stage by adding paneling to them. Dress up blank walls prettily with beaded boards, perfect if you want to give your place a bit of a cottage vibe. Alternatively, you might like to put some wainscoting on the walls, which comes in various patterns and can really add some wow factor.
If you love spending your days reading, thinking, planning, journaling, and the like, why not put in a window seat where you can do all these things comfortably? A window seat gives you a great vantage point to look out at a view and brings some flair to an otherwise simple room. They're often used in bedrooms but can also be added to living areas or offices, depending on your home's layout, available space, and where you would like to position the seat.
A bonus of building in a window seat is that you can also get some storage with it. Place books, keepsakes, spare blankets, or the like in the base by keeping it hollow and adding a liftable top to sit on.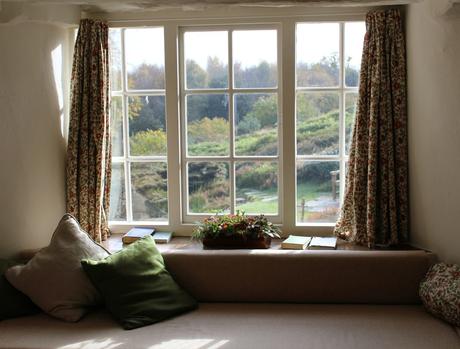 Photo credit: Unsplash
You might also want to pay attention to the baseboards in your home. These products hide joints where walls meet floors and are typically reasonably plain. You might want to replace old baseboards or enhance what's already there. You can choose different materials and colors from the walls of your home or keep things similar for a more cohesive look.
Entranceways often don't get paid as much attention to as they should by property owners. If you want to dress up your home, why not start with one of the first areas visitors will see? You could bring some more charm to the space by adding trim work to the entrance doorways, for instance, especially if you choose detailed trim. This addition adds visual appeal and can be used on arched and straight doorways.
A simple yet effective way to add more character to rooms is to put some focus on the ceiling. For example, you might like to bring in some ceiling fans to do double duty as both a visual drawcard and a way of keeping your property more pleasant, temperature-wise. For extra glam, you might choose a chandelier ceiling fan or even place two fans on a ceiling in a vast space.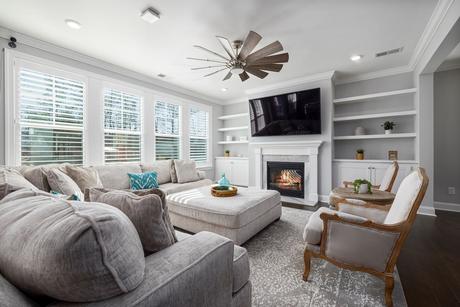 Photo credit: Pexels
It also pays to dress up your ceilings by adding moldings. These can go in various areas and can work to add a sense of depth and to make rooms seem longer or higher. They can also mimic historical details, making your home look more stately and historic in turn. Another option to consider is adding trim work to tall ceilings, setting up a coffered ceiling, or installing some hand-hewn barn beams or other woodwork, since ceiling beams bring lots of warmth to an area.
Lastly, turn your attention to the windows and doors of your home and see if you can change them to give your place more architectural pizazz. For instance, replace window trims with something more interesting or add them if you don't currently have them at all. Interior window trims, in particular, help to finish off a room's look and can help frame a lovely view.
You might also want to change your current windows and doors for new ones altogether. You could pick out some stunning sliding barn doors to give you a farmhouse or traditional look inside, or get some stained-glass or curved windows made up for your property.
~
While it may appear that adding architectural elements will take a lot of time and be a costly investment, it doesn't have to. There are many elements you can do affordably, and if you can do some of the labor yourself or source some nice secondhand materials, this can save you, too.
The effort you put into these areas can make a huge difference to how your home looks and feels and add plenty of value to it.