Top Valentine's Day Flowers
Flowers are the most popular gift for many occasions and Valentine's Day is no different. In most cases, men make it their mission to surprise their partners with a beautiful fresh bouquet of flowers. These days, however, more and more women are also choosing to spoil the men in their lives by sending flowers. If you are not completely certain about the types of flowers to send, just keep reading for the very best ideas.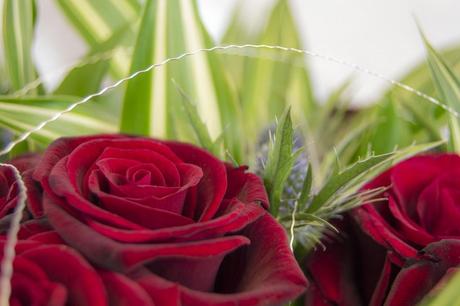 Red roses are the number one pick for Valentine's Day. Red is associated with a deep and passionate form of love which makes them perfect. Roses are generally associated with some kind of love or affection which makes them that much more ideal.
The next best thing would be carnations. Not only are they delicate and beautiful but they are also really affordable. If you are looking for cheap flowers for Valentine's Day, then red carnations would be your best bet. They are also the longest lasting of most cut flowers which means that you get real value for money. Like roses, red carnations are also associated with passionate love. Of course, you can choose another colour like pink if you prefer.
Orchids are usually more expensive than many other types of flowers regardless of the time of year. While they might be a bit pricey, orchids are able to stand alone and look amazing. There's no need to add any other flowers or foliage which means that you need not bust your budget. It is also worth mentioning that orchids are the longest lasting of all cut flowers which makes them worth every penny.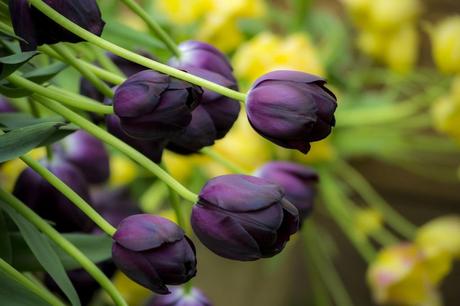 Tulips are as beautiful and elegant as they can be delicate. Take extra special care of your cut tulips and they won't let you down. They enjoy plenty of water and they are a hot pick for romantic occasions like Valentine's Day. With regards to their love for water, tulips are grown from bulbs which means that they prefer cold water to room temperature water.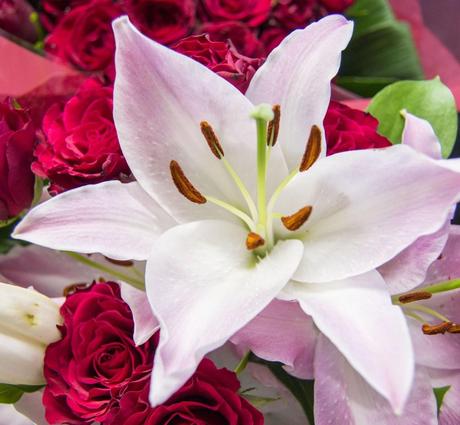 Lilies are available in various colours, shapes and sizes. They are wonderful when included as part of a mixed bouquet. The Peruvian lily is one of the most popular since they are one of the most decorative blooms in the world. They are usually used as the focal flowers with other blooms in between as mass and fillers.
If you are still not sure about what to get for your dear Valentine, you can always order a bouquet of their favourite flowers or at least a bouquet of fresh blooms in their favourite colour. If you can find a bouquet of the favourites in their favourite colour, you have a sure winner!