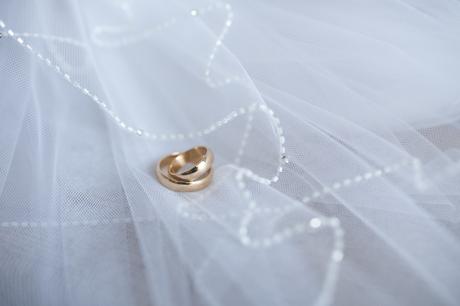 There will be more than 'five gold rings' being sung about this Christmas - as almost 800,000 Brits are set to propose over yuletide, research has found.
The figure came from a study which compiled the 'rules of engagement' when popping the question to your other half over the festive period.
The poll found that one in 20 Brits are making plans to propose at Christmas or New Year - an estimated 789,775 people nationwide.
Giving the ring as a wrapped present on Christmas morning when it's just the two of you was voted the best way to make it official, the poll revealed.
And while you may be feeling spontaneous after a few sherries, the worst method was to blurt 'let's get married' after too many Christmas drinks.
Lorna Haddon, diamond ring and jewellery buyer at Beaverbrooks the Jewellers, which commissioned the survey of 2,000 UK adults, said: "It's true, Christmas really is the most wonderful time of the year and if you're planning a proposal it couldn't be a more romantic time to take the next step in your relationship.
"But with so many other things going on, it's important to pick the ideal moment and make it just as special as your other half has always dreamed of.
"Novelty moves such as tying a beautiful ring to the collar of a pet, hanging it on the tree or dropping it in a champagne flute can all be fun, yet stand-out ways of popping the question. But as the results show, presenting a ring when it's just the two of you will always be the ultimate truly romantic memory.''
The results found a quarter of people in a relationship are either proposing or hoping to be proposed to over the Christmas period.
And it's a long time coming, as the poll found those waiting for the big question have been holding out for an average of four years.
In fact one in ten wannabe-fiancés said they've been waiting for so long that this Christmas is their partner's last chance to make it official between them.
The most desired festive proposal would be when the couple are alone rather than in public, with three in ten who said opening a present to find an engagement ring would be the ideal scenario.
One in four wanted their other half to get down on one knee in the snow, with 27 per cent who envision hearing the big question in front of a romantic log fire.
Hiding a ring in a cracker, spelling out 'Will You Marry Me' in fairy lights, and giving a 'For my Fiancée' Christmas card with a ring taped inside were also listed as perfect proposal moments.
But despite the romantic occasion there are also rules to follow, according to the adults polled, who were a mixture of married, engaged and in a relationship.
Blurting out a proposal after too many Christmas tipples was the biggest no-no, as well as asking without first getting the parents' permission.
And though wrapping the ring as a present was applauded, getting it instead of any other Christmas presents was also an engagement faux-pas.
Finding out in advance if they want a private proposal or would prefer to be asked over the family dinner was also important - as was gauging their favourite ring style before buying.
One in eight said when hiding the ring in the dinner, make sure your partner gets the right serving, supposedly to avoid an awkward situation with another family member.
While a further one in five didn't recommend popping the question to someone preparing the Christmas turkey, to prevent the distraction from ruining the food.
When it came to whether they'd say yes, a hopeful 13 per cent said the Christmas spirit would make them more likely to accept.
And almost half would even be happy for their proposing partner to choose the ring without them seeing it.
Lorna said: "It's the most important question you'll ever ask and so it's important you sweep your other half off their feet. If you're struggling to arrange the perfect proposal over the festive season, there's no harm in asking your partner's friends or family for their advice.
''And when it comes to picking a ring they'll love, we understand that the prospect of choosing an engagement ring is enough to bring even the most jewellery-savvy out in a cold sweat which is why we have in-store specialists trained in suggesting the perfect piece for the special day.''
A family run business, Beaverbrooks has been hand-selecting high quality diamonds, jewellery and watches since 1919, helping people celebrate life's most significant moments for almost a century.
For further information on Beaverbrooks the Jewellers, please visit www.beaverbrooks.co.uk.
Top hints when proposing at ChristmasDON'T
Blurt a proposal after too many drinks
Give the engagement ring as their only present
Propose during Eastenders, Dr.Who or the Queen's speech
Pop the question during turkey preparation
Accidentally hide the ring in a plate served up to Gran
Arrange an elaborate stunt, such as a Christmas elf flash mob, unless you know they'd like it
Tell everybody so that your partner is the last to know
DO
Get their parent's permission
Find out whether they'd like a private or public proposal
Gauge what their ring style is before buying
Have them open the ring as a Christmas present
Keep the ring in a different hiding place to the presents
Consider whether they'd want a Christmas Day proposal
Make sure the receipt for the ring is well hidden
If you're going to propose over the family dinner, let their parents know first
Wait for the perfect moment
Use a romantic setting such as a log fire, out in the snow or over dinner
ENDS