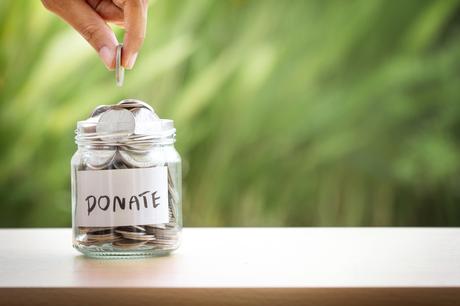 Use your power to choose a great electricity plan and make a difference in someone's life!
Which Houston electricity plans give to charity?
Most Houston electricity companies do some sort of charity work, but 4Change Energy and Veteran Energy stand out from among the rest because of how they allow customers to choose where the money goes. When you sign up with either of these providers, you know a portion of your electric bill payment goes to a cause you believe in.
Be the change you want to see in CenterPoint Houston
4Change Energy donates four percent of its profits to causes their customers value. The company currently supports Feeding Texas, American Cancer Society, American Red Cross, and Heroes for Children. Whether you want to fight hunger, discover a cure for cancer, assist people impacted by natural disasters, or support children combatting illnesses, 4Change Energy lets you do so as easily as paying your monthly electric bill.
Currently, their best priced plans are Budget Saver 12 and Generous Saver 12. Both plans lock you into a low fixed price for a full year — 9.5 cents and 10.1 cents per kWh, respectively and without a monthly base charge.
Your Texas electricity can support veterans and their families
Veteran Energy donates a portion of each customer's bill to a veteran support organization chosen by that customer. The charitable electricity provider offers a wide range of electricity plans, so customers get the right electricity service combined with a charity that does the work the customers want done. Few other companies match the focused charitable efforts of this Houston energy retailer.
The two best plans from Veteran Energy right now are Secure 36-Month and Secure 24-Month. The 36-month plan has an 11.6 cents per kWh rate, and the 24-month plan comes in at 12.1 cents per kWh. One important thing about both these plans is to be sure that your usage is routinely above 1,000 kWh per month. If your usage falls below this in a billing period, these plans charge you a $9.95 service fee. Low usage customers should pick a different Veteran Energy plan.
Pick your Houston electricity plan
Donating to charity couldn't be easier. These two companies give you the power to choose the charity you want to support, and they make that support happen.
If you need more information to make your electricity plan choice, check out the electricity company reviews and shop electricity plans at Texas Electricity Ratings. Texas electricity prices will likely spike this summer, so shop now to get the best rates!