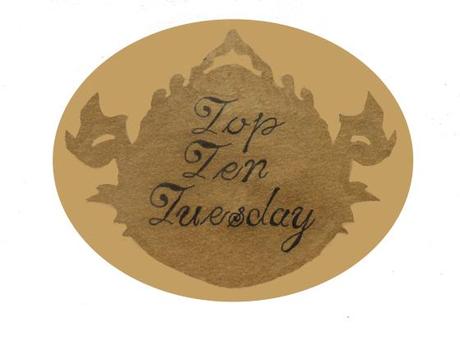 Top Ten Tuesday is a meme created over at Broke and the Bookish where every Tuesday, Top Ten things of anything are listed. Todays Top Ten things are:
Top Ten Books That Were Hard To Read For Various Reasons
I am going to try and not just include books that were boring as hell in this, but I suppose we shall see how I go.
1. The Hangman's Replacement by Taona Dumisani Chiveneko – This book wins first place because I am still reading. I received this book for review (I think I won it on goodreads actually) forever ago and I havent done it yet. The start was interesting enough then it switched character perspectives and the interesting yet kind of confusing and strange plot just became dull and difficult.
2. A Game Of Thrones by George R.R. Martin – I liked the book it was just so dense it took me months to get through. Very hard read.
3. If I Should Die Before I Wake by Michelle Morris – I found this one hard to get through because of the strong/disturbing content, and the main character frustrated the hell out of me.
4. Dead Until Dark by Charlaine Harris – So so so boring. The first 5 times I tried reading this book I could not get past the first 20 pages.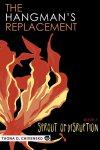 5. Deadly Lode by Randall Reneau – This was based around a lot of content that I had no knowledge or really interest in and that will always make a book hard to get through.
6. The Witching Hour by Anne Rice – This book was hard on two levels. The first 2/3 of this book were so boring but once I got past that section of it I cried my eyes out because it was so sad. I haven't been able to continue the rest of the series yet.
7. Passion by Lauren Kate – So hard to get through. Contained 3 bits of information that was actually needed in the book that you had to get but the rest of it was just so dull. The only thing that kept me going was the hope would be better.



8. The Truth of the Matter by Andrew Klavan – I have never wanted a main character to die so much in all my life. This whole series is a blow off.
9. The Miserable Mill by Lemony Snicket – I found this one hard because it is the book between when things finally kind of start happening and the end of what I loved so much from the first three. It didn't bring anything new to the table at all.
10. Northanger Abbey by Jane Austen – Pretty much any old style book really, I find the writing style hard to get into in the beginning until I get used to it.



So there they are, be sure to link me your TTT and if you want to pick up any of these books cause there are some good ones in there, be sure to click on my affiliate link below.

Till Next Time…