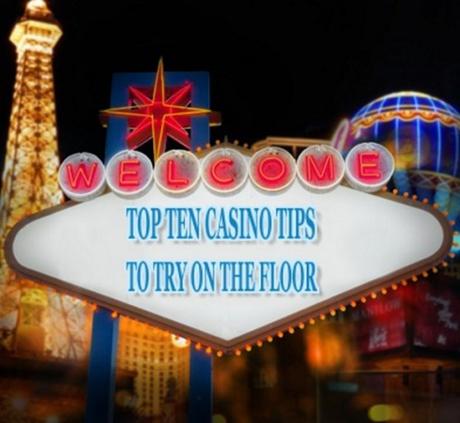 Top Ten Casino Tips to Try on the Floor
Anyone who's ever gone to a casino must surely have had dreams of following in the footsteps of Charles Wells, the man who broke the bank in Monte Carlo.
Of course, this is far easier said than done as the house really does always have the edge – but there are some ways you can either try to it a little more in your favour as well as strategies to get a distinct advantage over your opponents. So here's a quick top ten ways that you can give yourself an even better chance at four of the most popular casino games.
Top Ten Casino Tips to Try on the Floor
..
Blackjack
1. For a deceptively simple game there's a great deal of blackjack strategy that lies behind blackjack. Most players will be aware of the basic strategy and good ones will have memorised it. But that's not enough. It's vital to understand deviations that will apply when playing to particular rules if you really want to be in control.
2. Know when to split, and when no to. Always split aces and 8s and never split 10s. As to the rest of the pairs you may be dealt it's all going to depend on what the dealer has in their hand.
3. When you're ready, learn how to count cards. We say when you're ready because this is not for the novice. You'll have to know your basic strategy backwards before you'll be able to make this work for you.
Roulette
4. One principle for roulette is also good for all other games too and that is to keep your winnings separate from your stake money. That way you'll know when to quit and not be tempted to risk eating into the profits from your session.
5. Watch before you play and never leap straight into a game. There may be a bias on the table so, for example, red comes up noticeably more often than black. Knowledge like this will be pure gold-dust to any player.
6. Cautious betting pays – so don't be embarrassed to put money on the even-money chances. You might not get the rush of the big win but over the longer term it's more likely your winnings will accumulate.
Poker
7. Knowing when to fold is one of the key aspects of the game – and the earlier in a hand you can decide, the better. It takes nerve to do it but it's going to minimise your losses in the long run.
8. Watch your opponents like a hawk. Their tells and patterns of behaviour could be the route to big winnings for you. But remember, they'll be watching you too.
Slots
9. There's no escaping the fact that slots are games of chance – but they are also ones where the odds are clearly displayed. So head for the machines with the highest possible pay out odds, it's just good sense.
10. The higher the stakes for playing, the bigger the pay outs could be. Again, it's simple logic – but it's also something many players overlook.